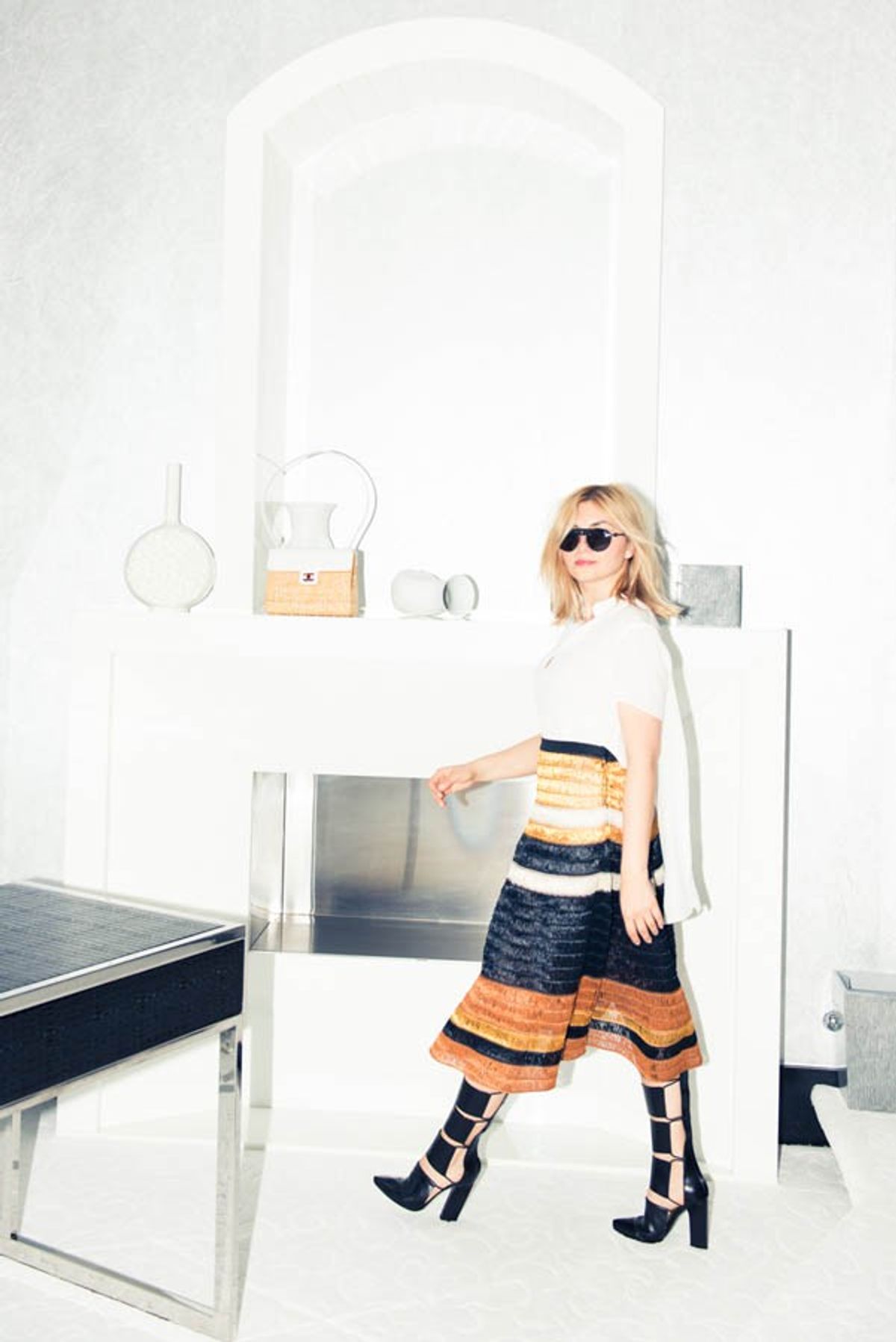 Closet
DIRECTOR OF BUSINESS DEVELOPMENT, BURO247. DALLAS
Because the anointed street style stars are at their very best during Paris Fashion Week (it must be something about the light in the Tuileries), this week we're celebrating the clique's crème de la crème by revisiting the closets of some favorite Coveteurs who always make Tommy Ton's shots.
When one of your most insanely-glam-Russian-expats-in-Dallas pal rings you up for a mega-watt gala is there any answer other than affirmative, resounding, "Hell yes!"? We're a little biased, but truthfully, we think not. Case in point: when Nasiba Adilova (who you may recognize as a constant in street style snaps alongside
Miroslava Duma
or Elena Perminova) extended an invite to her TWOxTWO for Aids gala, with a pre-event Friday at the W Dallas's E-WOW suite, we pretty much dropped everything and booked ourselves a flight right there and then. But can you blame us? We mean, this is the girl that managed to throw together a guest list (benefiting amfAR and the Dallas Musuem of Art) with the likes of Diane von Furstenberg,
Tina Craig
,
Lily Kwong
,
Chelsea Leyland
, 
Mary Katrantzou
and Derek Lam—and actually got them to throw on their best cowboy boots (okay, maybe more like Alaïa boots, but still) and head to Texas. Need we say more? Adilova invited us to swing by her new house the afternoon before the gala and it was to the surprise of pretty much no one when it evolved into an impromptu photo shoot. Her place had a total grown-up slumber party vibe when we arrived, with gaggles of girls getting ready for the big night—Cov-alums 
Claire Distenfeld
and
Natalya Rovner
among them. While primping before her event, our hostess with the mostest gave us a guided tour through her closet, eager to share her latest goodies and our jaws admittedly dropped with virtually every piece she pulled out. From the fur-trimmed Fendi booties to that neoprene Givenchy sweatshirt and chain link-lined CHANEL booties, we had to seriously restrain ourselves on the whole hyperbolic reactions front. One caveat, though? We will say that between her fur Valentino bag,
Sartorialist
-worthy Stella McCartney coat and lacy gowns from Alessandra Rich, we had a bit of a difficult time time heading out of her home empty-handed.