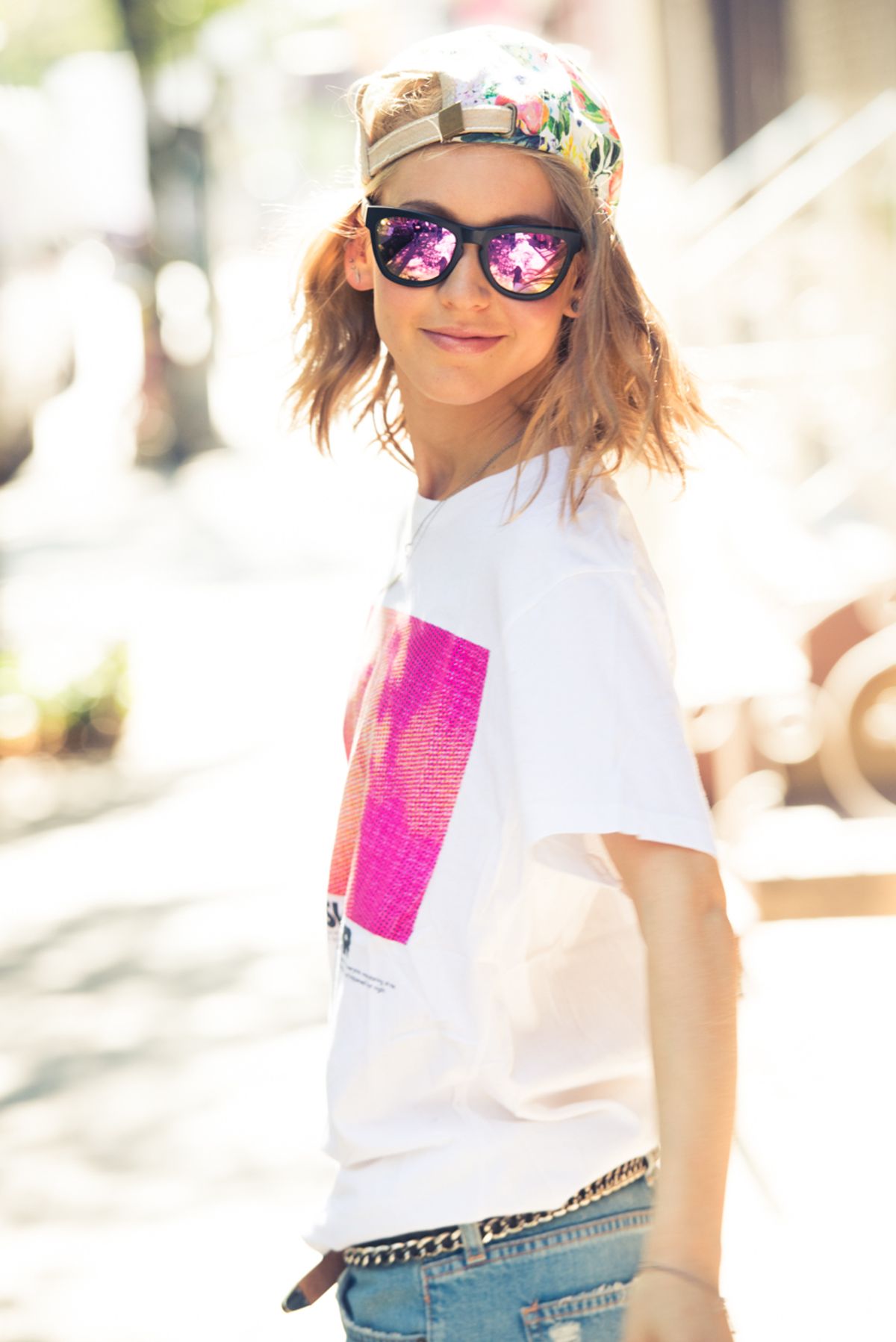 Closet
Senior Market Editor, Marie Claire. New York
Stephanie Mark
For the most part, in our tour of some of the industry's better closets, the wardrobes are largely fantastical—as in, even in our most ambitious visions of our own style, we can't really picture them being ours. You know what we mean: the endlessly catalogued designer obsessive (hi,
Sylvia Mantella
), the intimidatingly cool
Céline
collector (we're looking at you,
Mandy Shadforth
and
Jayne Min
), the eccentric magpies (calling
Susie Lau
,
Anna Dello Russo
), the totally with-it, streetwear influencers (hey,
Aleali May
and
Olivia Kim
). But then there are those rare people whose collection of goods is put together in such a way that feels, well, relatable. Like, if we were just a
little
bit more thoughtful when we get dressed in the morning (before 8 A.M. is a good time for no one, okay?!) and considered our signatures and flattering shapes more thoroughly, we might actually be able to pull off something called personal style. Such was the case when we started rummaging through the wardrobe of one Jessica Minkoff, currently the Senior Market Editor over at
Marie Claire
. Then again, we suppose that, at this point, Minkoff should know a thing or two about refining her look. Since her first plum gig out of college as a staff writer at Style.com, she's pretty much gone from one dream job to the next. And okay, so maybe she doesn't actually shop for a living, but as an editor whose job it is to know exactly what will be in stores and when, it kind of makes sense that her own closet is kind of the best of the best. But Minkoff was quick to call herself a jeans and t-shirt girl as soon as we asked. Though, guys, bear in mind that for Minkoff, what would be a pair of 501s and an old Hanes for us is more like a
printed Proenza tee
and oversized embellished
3.1 Phillip Lim
jeans
—so pretty much the upmarket, fashion editor version of our own (slightly grungier) uniforms. Like any girl, though, Minkoff's weakness has to do with accessories. And while she looked pretty adorable in her floral print Seafolly cap and Westward Leaning sunnies, it was her Nicholas Kirkwood sandals, Valentino Rockstuds, newfound love for Saint Laurent kitten heels (we feel you, girl) and a pretty healthy Céline bag habit that had us morphing into those heart-eyed emojis. We mean, with those accessories, even our most faded Hanes tees would look Marie Claire office appropriate.