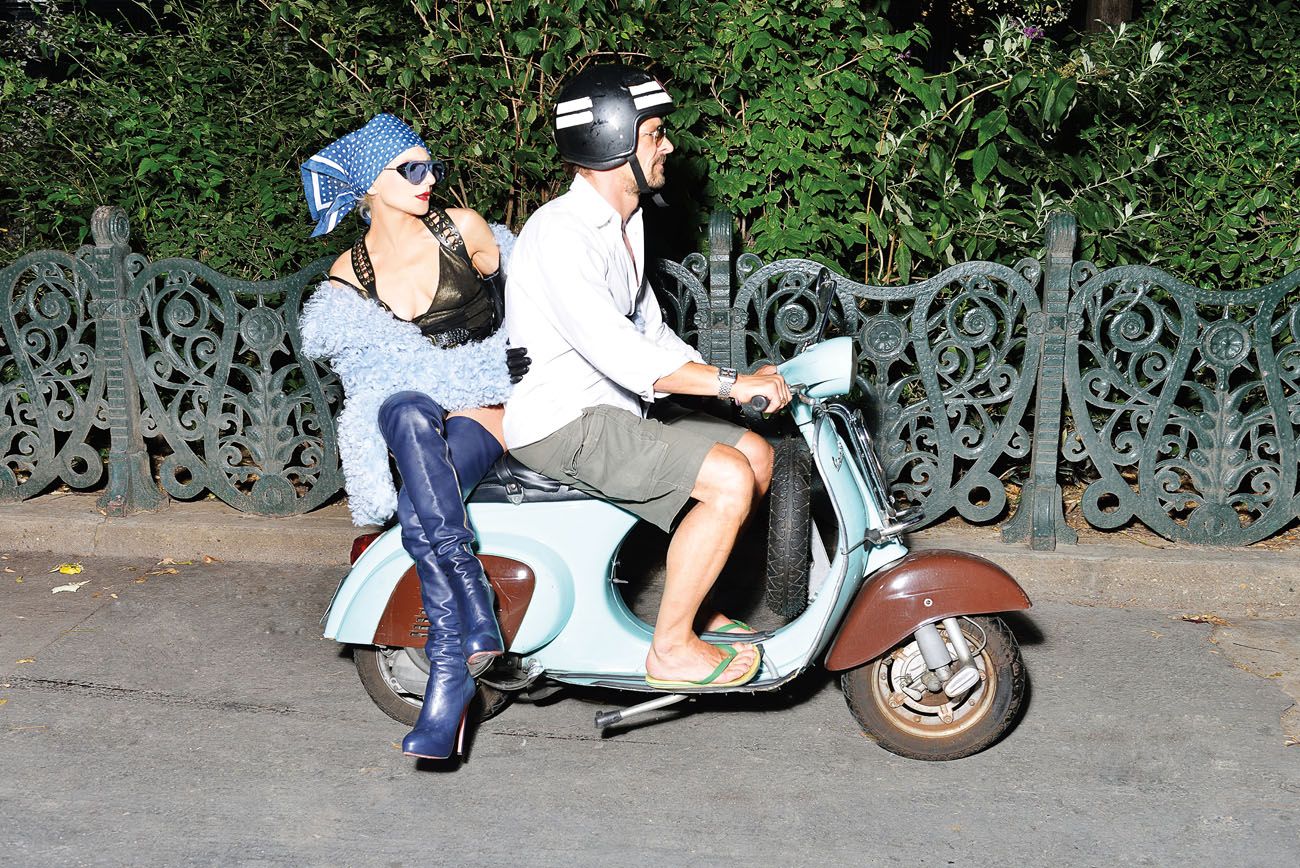 Fashion
How the ultimate fashion eccentric gets ready for Paris Fashion Week.
No ones does fashion in all of its frivolous, outrageous and fantastical glory quite like the force that is Catherine Baba. Not ringing a (rhinestone-encrusted, feather-trimmed) bell? Just take a quick page through any (no, literally, any one of them) Paris Fashion Week street style gallery. That woman on the bicycle in sky-high stilettos, a flamboyant hat, sunglasses and a fur? That's Baba.
---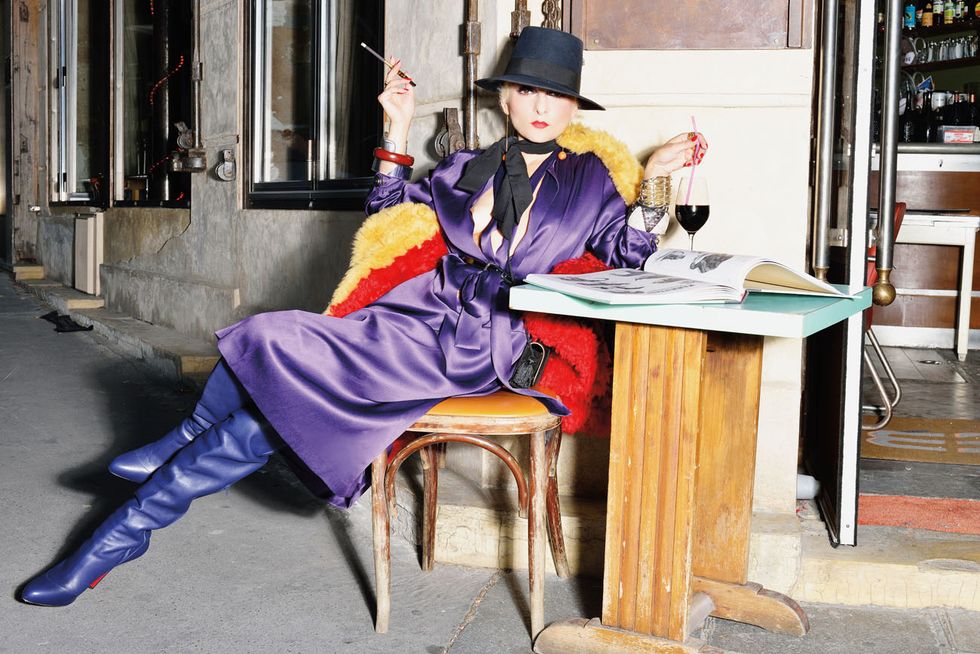 We mean, at this point, the Paris-based stylist and fashion impresario's own personal style is legendary. It's magpie maximalism at its most, well, maximal. She's the kind of eccentric that gets us itching to throw away our closet stocked with well-worn boyfriend jeans and button-ups in favor of pastel marabou shrugs and sequinned jumpsuits.
So, in celebration of the fact that Paris Fashion Week (which, let's just be honest, is the fashion week we've all been waiting for) is finally upon us, we're debuting Baba's out of control editorial spread from
Paper
Magazine's big, fat (and really juicy) 30th Anniversary issue. In
Moschino
,
Balmain
and
Lanvin
—a.k.a. fall's most decadent looks—Baba is pretty much the picture of fashion at its most fun. In her whimsical way, we got the stylist's thoughts on her fantasy shoot—a "Baba Extravaganza," in
Mickey Boardman
's words. With that in mind, all we can really say is, feast your eyes.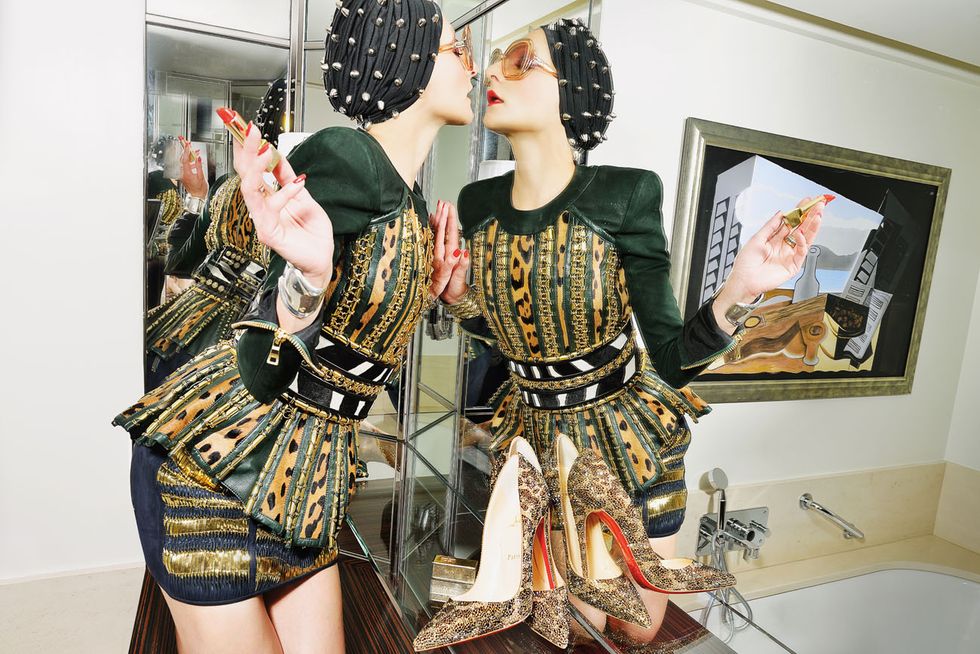 On collaborating with Paper…
"J'adooore Mickey Boardman. He has been asking me for multiple seasons for a 'Baba Extravaganza' story. Finally, between working on the costumes for the Artletty film and doing the first season of Projet Fashion for television, I had a moment to shoot my fantasy looks from the fall/winter collections."
On the one item she would have stolen from set if she could have…
"The bullet blue Alaïa jersey dress that sadly did not make the cut."
On the music on set…
"Pure disco symphonics."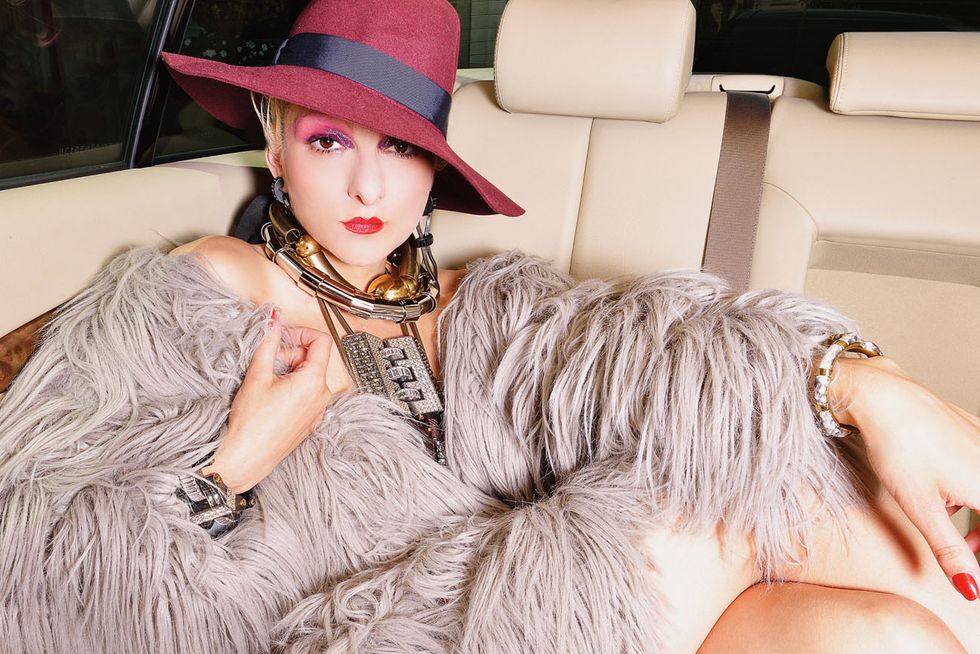 On her inimitable style…
"[It is] very personal. My style is a reflection of everything I love and adore. It hasn't changed, but perhaps [has] evolved into more couture."
No outfit feels complete without…
On her myriad inspirations…
"Everything: all poetic periods past, present and future. Of course, I have my '30s surrealistic swish weaknesses."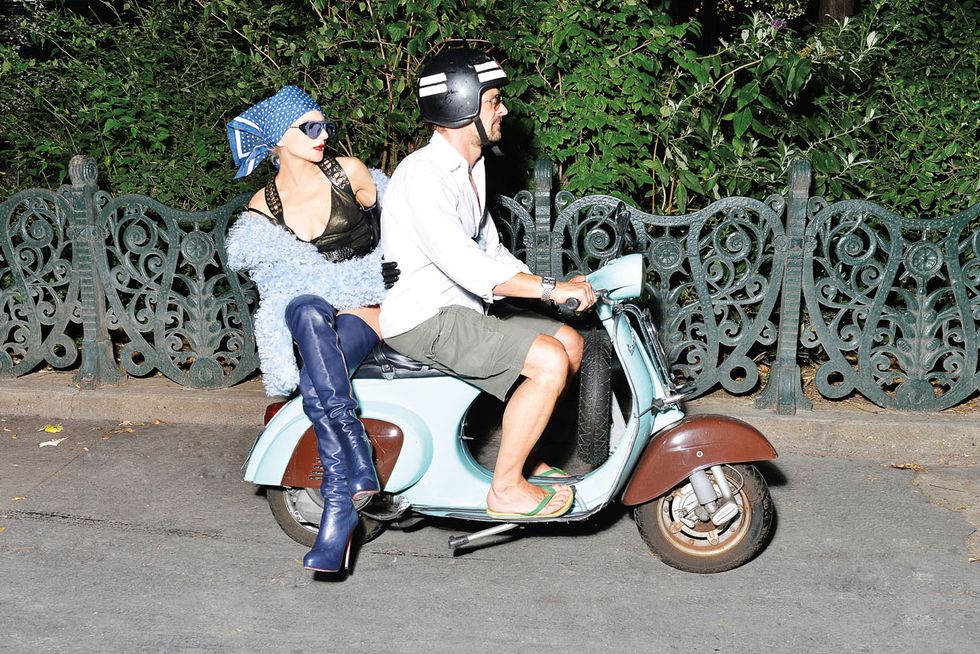 Photographer, Stephane Feugere. Stylist, Catherine Baba. Stylist assistant, Melina Brossard.
Paper Magazine's 30th Anniversary issue on newsstands now. See outtakes from the shoot on papermag.com