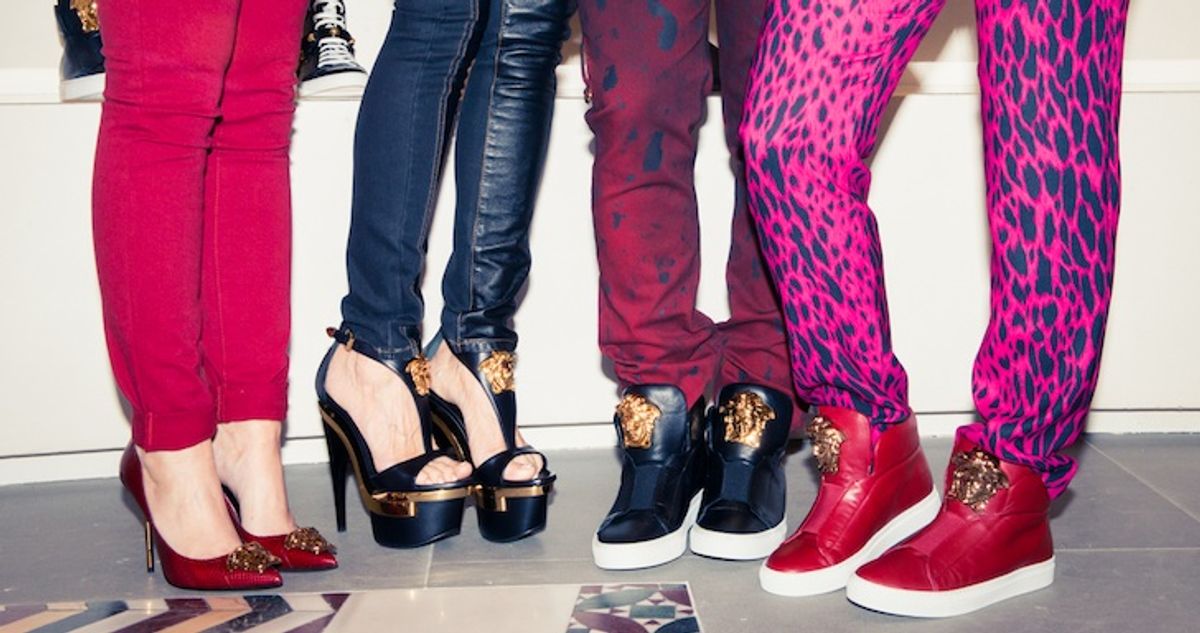 Fashion
What happens when you let Donatella's biggest fans loose in a Versace store? This.
Excuse us if we're stating the obvious, but to us, it's become apparent that the
Versace
obsessives we've encountered aren't exactly ones for subtlety. After all, you don't come to the storied Italian fashion house for minimal gauchos or an understated gauzy white tee. You turn to Versace when you're in *need* of all-over
chain print silk shirts
or sky-high, triple-stacked bedazzled platforms, duh. And while minimalism is all well and good, occasionally you just need to throw a gold Medusa head on what you're wearing and call it a day, right?
---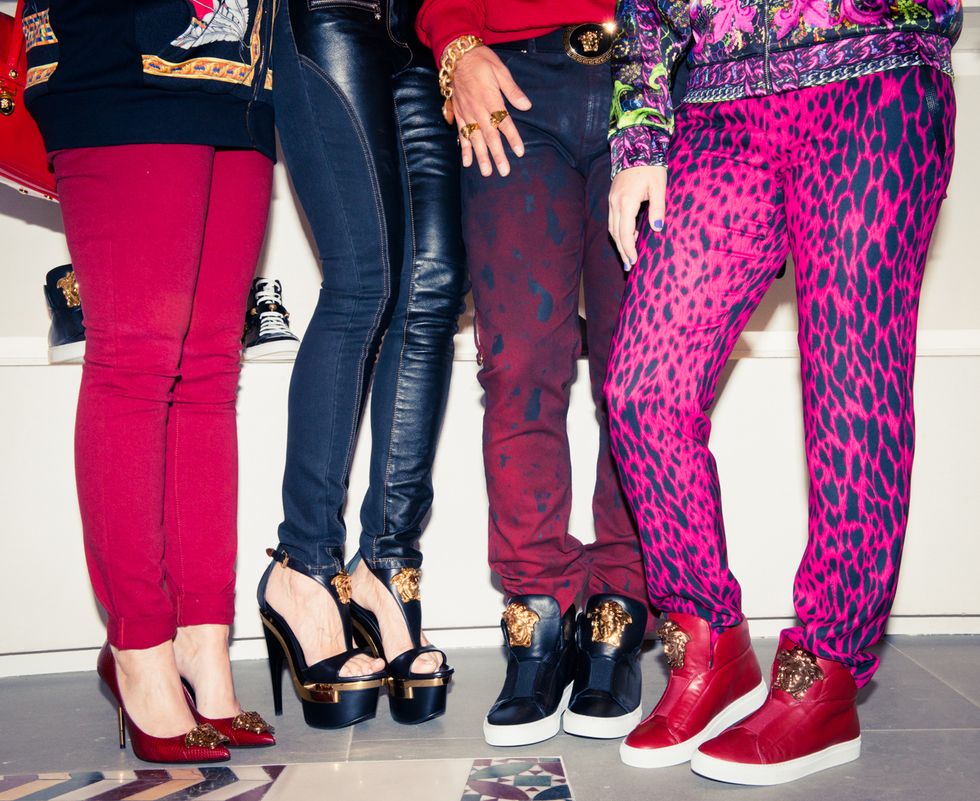 And so when Versace tasked us with tracking down their biggest fans this side of the 6—that would be Toronto, at least according to one Aubrey Graham—to raid their newest boutique one morning prior to it's grand opening, it was only a matter of minutes before we had a seriously stacked list of contenders whose day we were about to make. Who were the chosen ones?
Cov-alums Sylvia Mantella, who ended our morning shoot with a serious shopping spree (the kind that left the staff scrambling to fill shelves again before opening), the Beckerman sisters (who, hot off a week of fronting Style.com NYFW coverage via Tommy Ton's lens, brought their mom along for a cameo), and stylist Cary Tauben (who filled us in on his stories from Burning Man and Riccardo Tisci's Ibiza birthday extravaganza).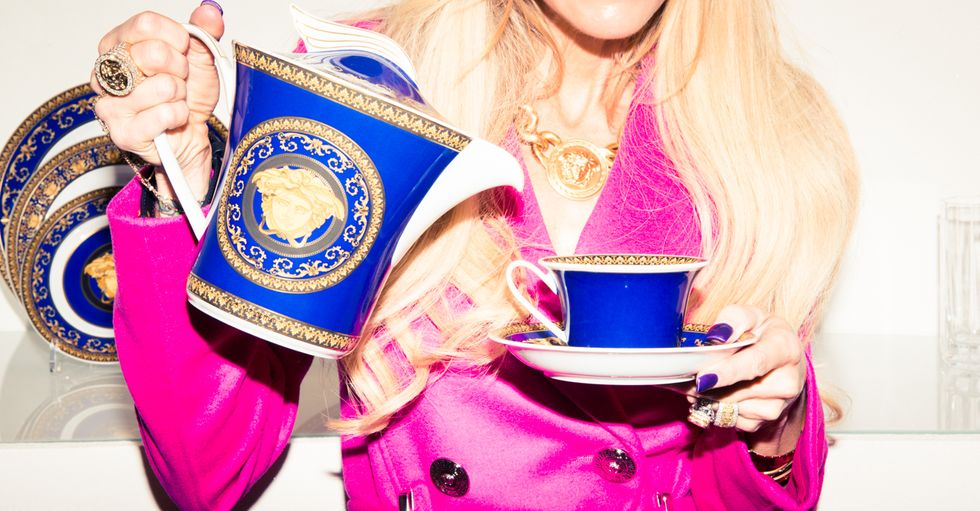 And while we'd completed our regulation fuel up the morning of, no amount of caffeine or carbo-loading can quite prepare you for a morning with a foursome like this one. Somewhere in between the impromptu runway walk-offs, live window display modelling and approving potential purchases for all four from the fitting rooms, we seriously began to contemplate doubling up on Vitamin B injections in an attempt to keep up.
Let's just say we came away from the whole experience in serious need of an espresso and an irrepressible desire to mix and clash alternating layers of palm tree and Baroque-tinged prints (we've come to call it Versace-itis). There's now one thing we know for sure: don't get in the way of our Cov-alums and their Versace.