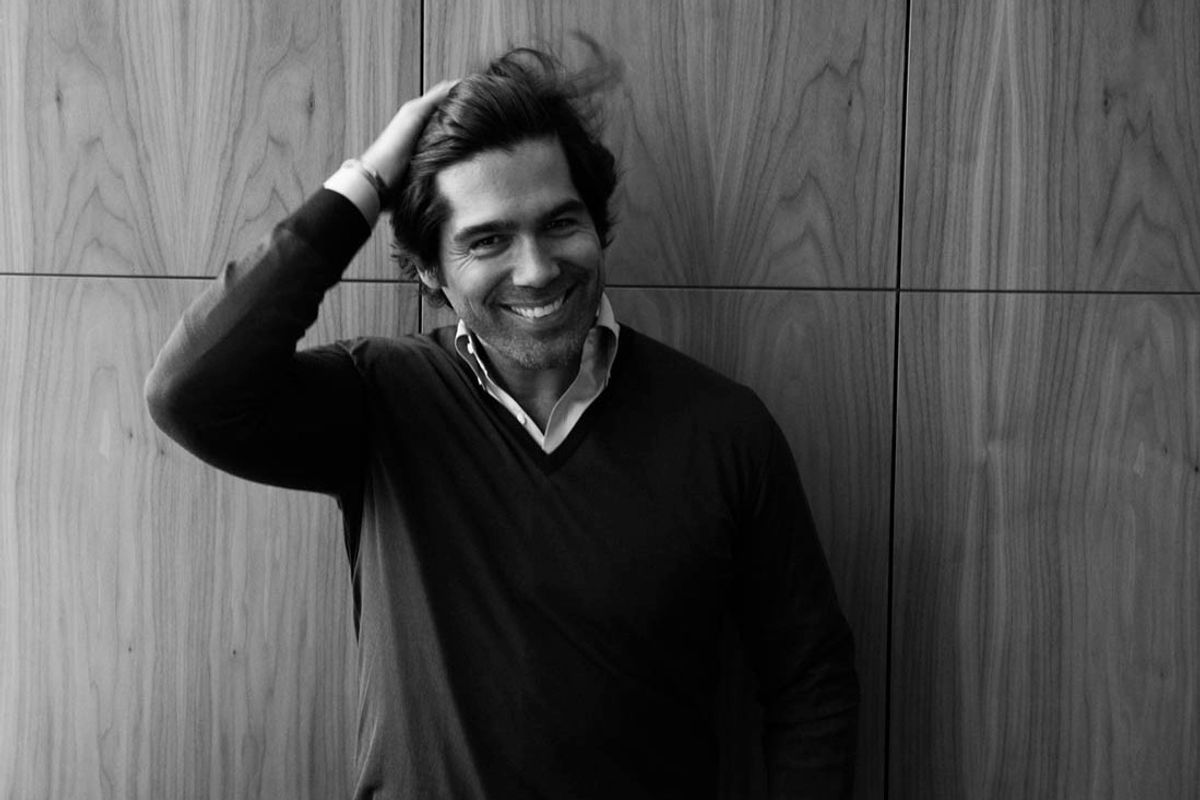 Hair
Brian Atwood's Hair: A How-To
It's not all sky-high platforms and weekends at Erika Bearman's beach house, guys.
While we could spend days (no, actually) discussing
Brian Atwood
's design accolades, there's one more thing that caught our eye about the handsome American designer: his perfectly coiffed head of hair. His dark flowing locks are (almost) as iconic as his shoe designs. We spent a good portion of our time with
Erika Bearman
(that's
@OscarPRGirl
to you!) chatting about
her own bleach blonde locks
, which subsequently turned to her designer friend's legendary mane.
---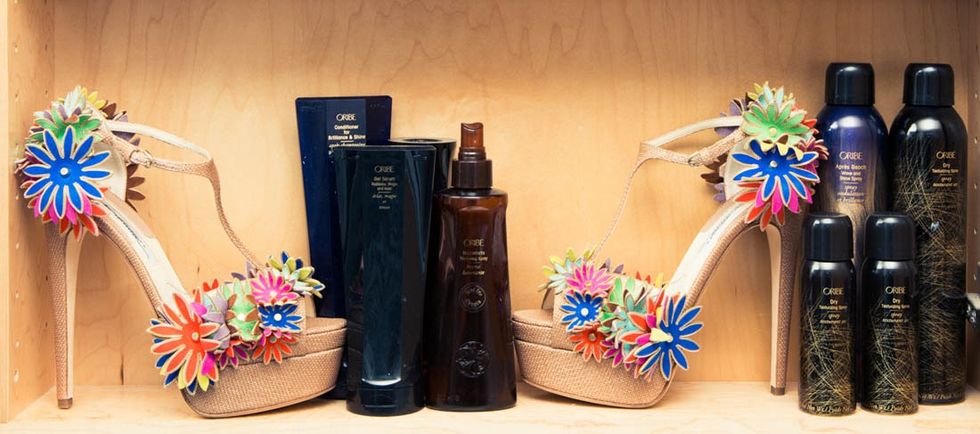 When we finally caught up with Atwood and his beau, Dr. Jake Deutsch, one of the first stops on the home tour was his bathroom. We opened his medicine cabinet to reveal his secret solutions for mane-taining that flawless hair, as well as his go-tos for his glowy skin. While we briefly joked with him that it had to be a toupée,— delicate ripples like that only exist in the ocean! — Atwood insisted it's au naturel and his regime is a lot simple than you would imagine.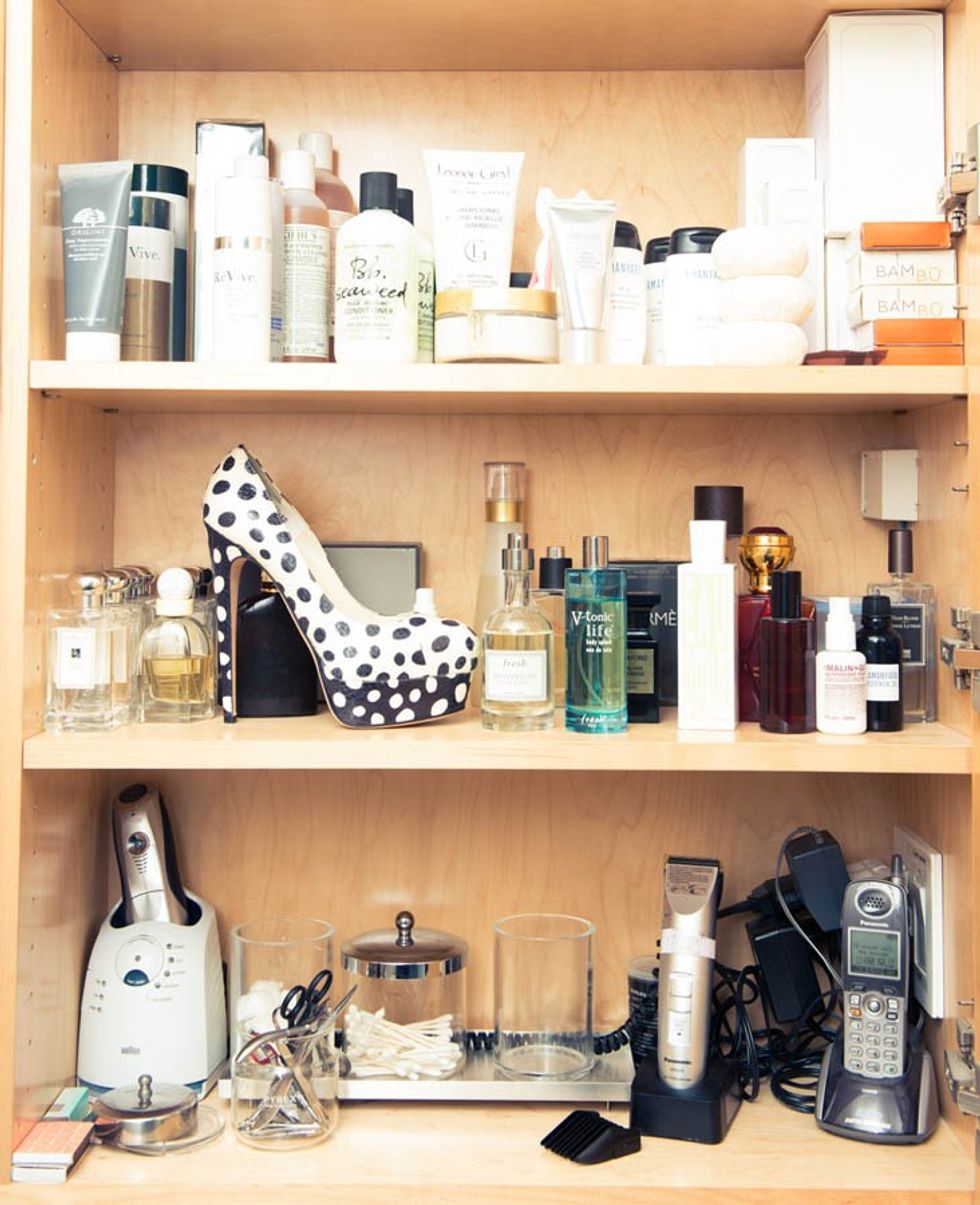 On his regime...
"My routine is really easy. It's like, I rinse it everyday and I wash it maybe once a week with whatever is in the shower. And then I dry it but I use the Oribe. It styles better when it's not washed."
On where the magic happens...
"At Three Squares Studio on 17th street in Manhattan."
On the cut...
"I've pretty much always had this hairstyle. It used to be longer and when I was a teenager it was like Robert Smith's—all over the place. My mother has those photos and she'd be like 'Really? Again, you're putting the hairspray in the hair?'"