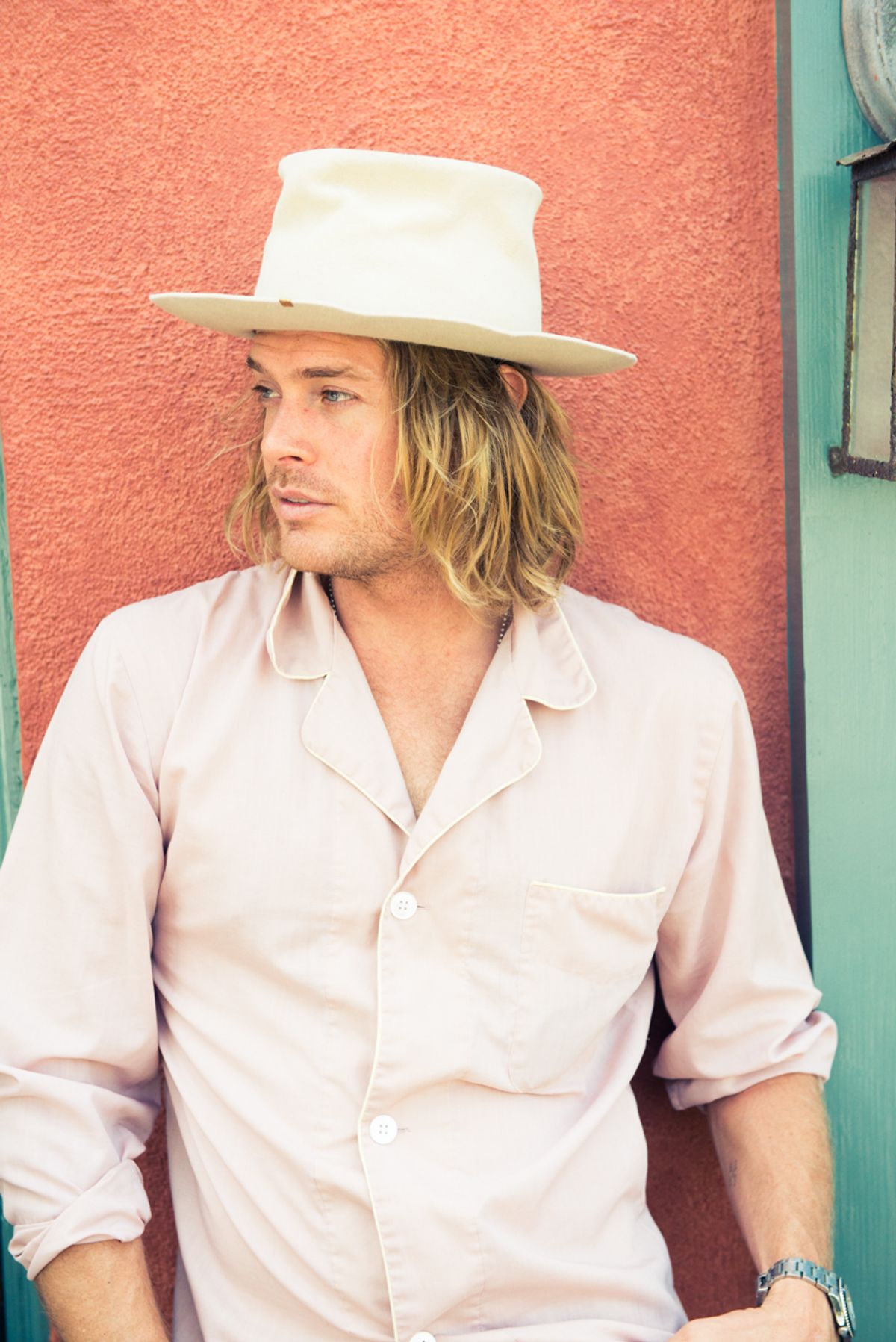 Closet
Milliner. Los Angeles
When it comes to making sound investments (you do realize that we're speaking of the sartorial kind here, not the financial, right?) our immediate go-to is more likely a
pair of good pumps
or a classic,
everything-and-the-kitchen-sink handbag
. Maybe a
silk blouse
or the
perfect-fitting pair of trousers
. Admittedly, it wasn't until a recent visit to designer Nick Fouquet's home that we even came close to considering the hat—in hindsight, a major miss we're all equally guilty of. We mean, think about it—for all that a good pair of sunglasses offers, a hat is basically that and so much more. Running late with no time for
dry shampoo
, never mind a shower? Hat. Need to avoid an awkward run-in with an ex? Hat. Need to, um, carry something in a vessel that is decidedly less convenient than a bag? Hat, we guess. Looking for a rock star/cowboy/It Brit/Parisienne statement piece? Hat. Greeting us at the door in one of his signature creations (he's totally the type that serves as the best billboard for his own work—we mean, look at him), Fouquet ushered us into his Santa Monica bungalow, where he was in the midst of booking a flight out to New York with his live-in girlfriend. Taking a seat behind his MacBook, Fouquet proceeded to fill us in on his career so far, his adventures backpacking through Australia and Thailand and his many famous fans ("The Grammy Awards with Madonna and Pharrell [Williams] wearing my hats was pretty epic"). Making our way through Fouquet's wardrobe, it became abundantly clear that he's not quite your average milliner. "What sets me apart is [my process] for making hats. [I approach it] in an unconventional, outside of the box [kind of] way. I don't listen to rules and traditions—I add my own sauce." Oh, and did we mention he's fluent in French? With that said, Fouquet embodies just about every last trait when we think of the Los Angeleno ne plus ultra: right down to the perma-tan, pearly whites and expertly sun-highlighted hair. Seriously, Jared Leto (who, yes, just so happens to be a fellow fan of Fouquet)—you have some serious competition.