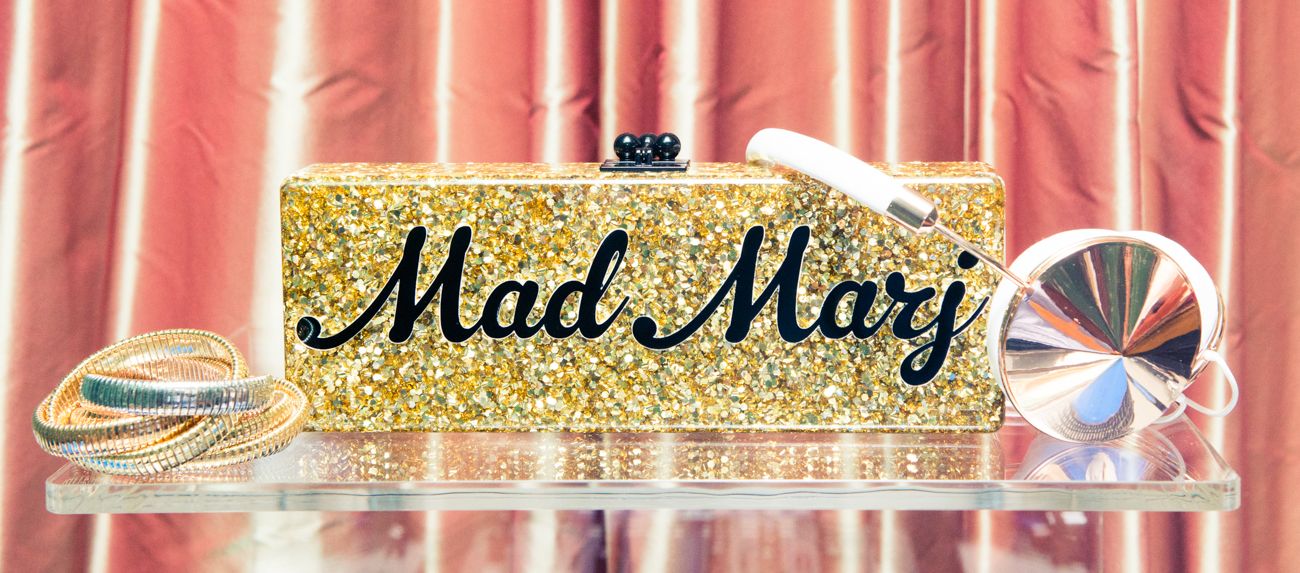 Entertaining
Because there ain't no party like a Boardman-Gubelmann party.
There's something about unlikely pairings that make us unreasonably happy. Like spotting Supreme in an otherwise all-CHANEL-everything filled closet. Or Phoebe Philo's love of Stan Smiths. The burgeoning friendship between Kanye West and Anna Wintour. You know, when two seemingly polar opposites come together and you wonder why the union didn't happen sooner.
---
The same sort of phenomenon could be said of the much-documented BFF-ship of Mickey Boardman and Marjorie Gubelmann—Paper's veteran Editorial Director and the socialite with the equally-unlikely DJ career, respectively. And with the weekend on the horizon, who better to hit up for their indispensable party protocol than the dynamic duo? Get out your notebook, pour yourself a stiff drink, hit play on Mad Marj's playlist and read on.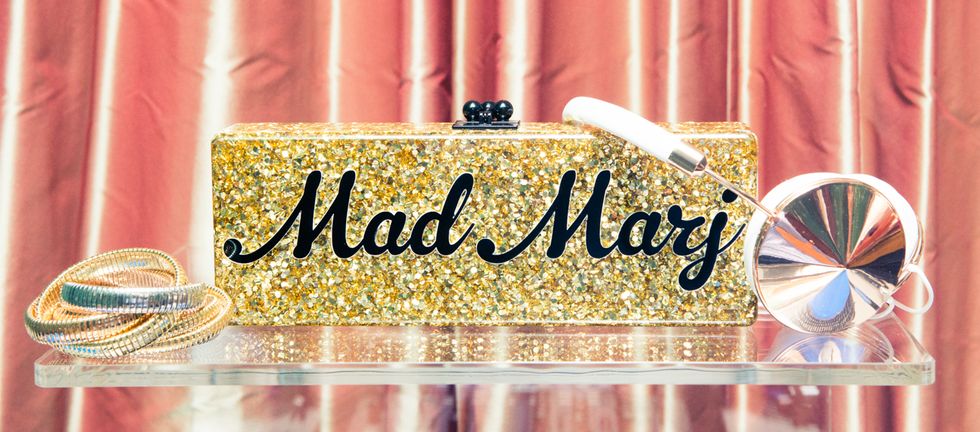 "My Edie Parker 'Mad Marj' gold sparkle clutch is my favorite evening bag. It totally captures my Mad Marj persona! My turntables at home are mounted on an amazing table made for me in Germany by Hoerboard. They make DJ equipment tables that look good in your home; otherwise I would have my turntables and mixer on a dirty trunk! I spin with bright blue vinyl's for a touch of color, always."
1. Real Cool - Lady Gaga
2. Can't Take My Eyes off of You - The Boys Town Gang
3. Summertime- Jazzy Jeff and The Fresh Prince
4. Sunset People- Donna Summer
5. Sing- Ed Sheeran
6. A Little Respect- Erasure
7. Hey Mr. DJ - Zhane
8. Cruel Summer- Bananarama
9. A Night to Remember- Mary J Blige
10. Johnny Come Home- Fine Young Cannibals
11. La Isla Bonita- Madonna
12. Gonna Make You Sweat- C & C Music Factory
Mickey Boardman's Party Etiquette Tips
"Always arrive right on time. If the party starts at 7, get there at 7. You'll be the only one there, but every hostess worries right at the beginning that no one is going to come! If you arrive early, you'll set the hostess's mind at ease and you can also offer to help with any last minute party needs."
"Bring a little doo-dad or treat for the host. It shouldn't be fancy or flashy, but something the host likes or will feel excited about. When I visit palaces I bring the fanciest
scented candles
I can, because when you have 85 bathrooms you always need a few scented candles!"
"Make the party fun. People are spoiled and want the work to be done for them but things are only fun if the guests MAKE them fun. Ask yourself: 'what would Derek Blasberg do' and you'll be all set."
"Leave your problems at home. No one wants to hang out with a sourpuss, so save the complaining for your therapist appointment!"
"Send a note or at least an e-mail the next day saying what a great time you had and thanking the host for including you. For a real special treat or if you had to miss at the last minute, send flowers. Who doesn't love to get a big giant bunch of peonies or a nice note? It goes a long way towards making you popular!"