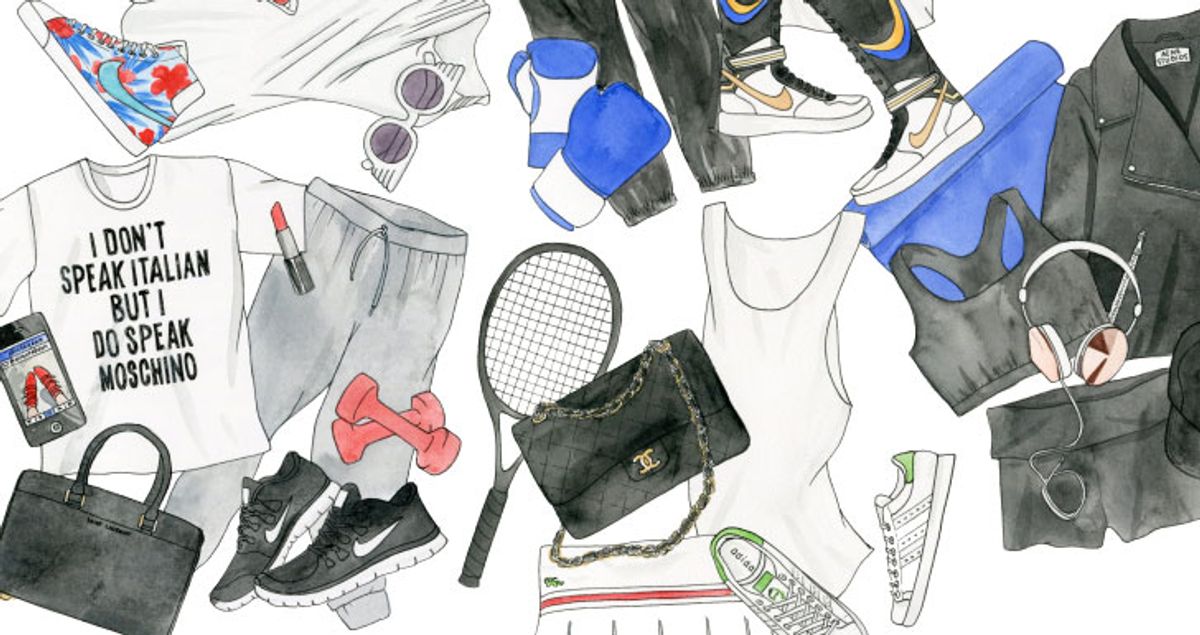 Fashion
Because your gym wardrobe is a sport unto itself.
We probably don't need to tell you guys that gone are the days when the gym was a haven of (un)athletic anonymity.
Remember? You used to be able to roll into a gym full of middle-aged strangers and attempt four half-assed crunches before shamelessly pulling a half-eaten Kit Kat out of your pocket.
But now, the one morning you decide to go barefaced and decked in a sweat-stained varsity tee? Better believe you'll be running into that effortlessly modelesque friend-of-a-friend/your boss/that brief-but-emotionally-traumatizing high school fling. Oh, and you've probably been accidentally snapped mid-squat by that girl Instagramming her Nikes over there. Flattering.
---