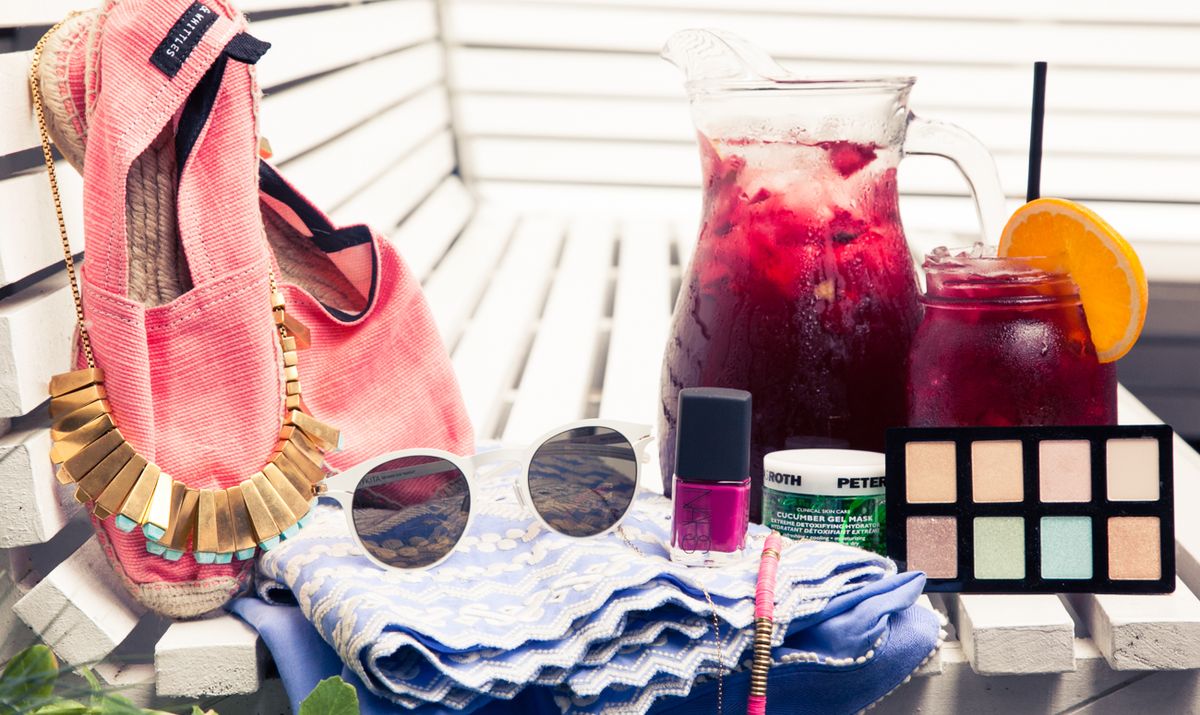 Fashion
Because in our eyes, nothing goes better with sand and surf than a little Valentino.
Nothing defines the summer season quite like the weekend (and occasionally week-long) getaway. You know, that minute of (hopefully) balmy days that bookend the work week and keep you going Monday through to, if you're lucky, a half-Friday grind? That, and the paraphernalia that goes hand-in-hand with our laundry list of activities:
supple leather sandals
, sunscreen-streaked noses, sangria in hand. And so with visions of Pamela Love's
handy-dandy guide to Montauk
(and royal blue ponyhair
Céline
espadrilles
) dancing in our heads; we've thrown together a little guide covering a few key getaway essentials to last you all summer long, whether you find yourself at the beach, in a park or on a patio.
---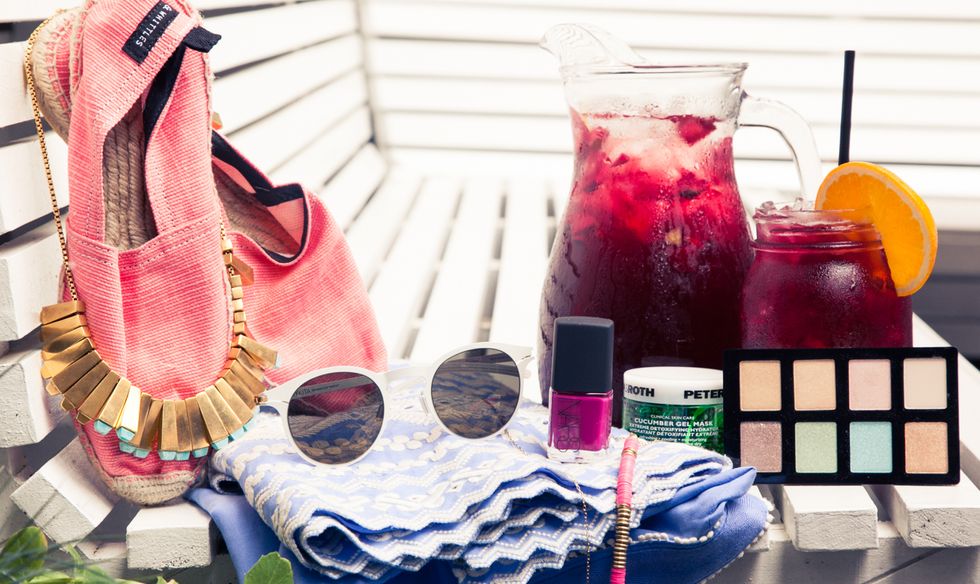 And for good measure? We like having the following on hand, too: a cozy Hudson's Bay blanket (hashtag home-and-native-land), GlamGlow's latest and greatest face masque (essential for girl talk, while transforming from mud to cleansing oil as part of our never-ending quest to turn our bathroom into a beauty science lab), an engraved flask and a bottle or two of kombucha (we're advocates of balance, you guys). Oh, and a retro-feel Diana camera, highly-hydrating Bobbi Brown lipsticks for when all other cosmetics will melt off the moment they make contact with your face and a Peter Thomas Roth cucumber gel masque to cool and heal skin when someone (not naming names) fails to load on the SPF. Throw it all inside an azure-hued Valentino tote—after all, it probably beats those freebie canvas ones, right?