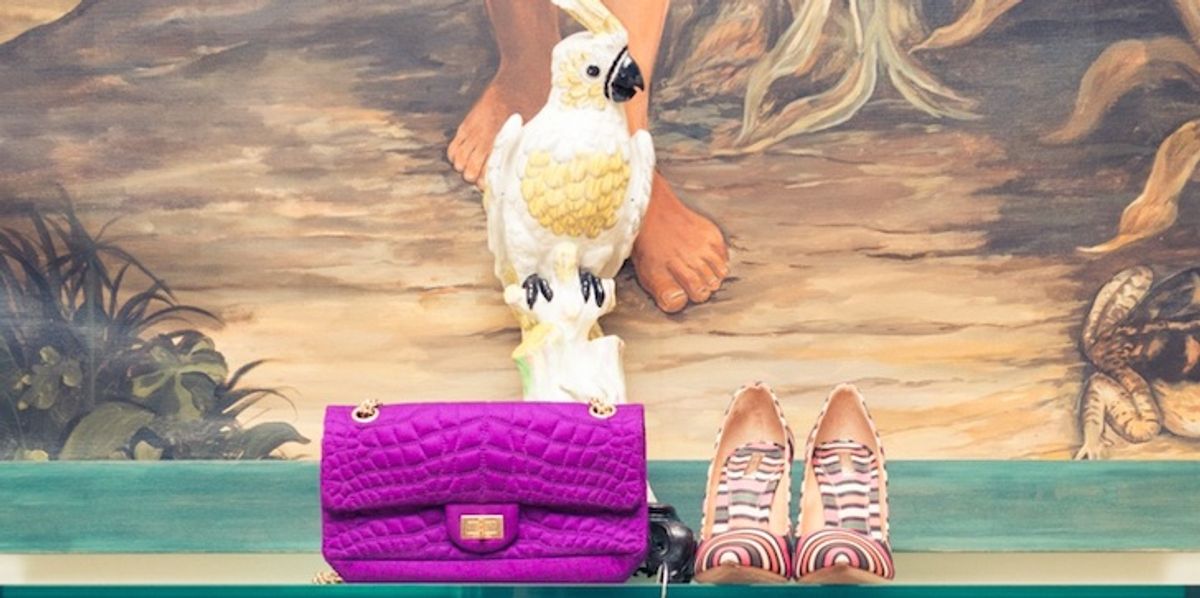 Fashion
Because if there's one thing we know, it's a good sale.
We hate to boast. But among our myriad talents—including, but not limited to, placing shoes on books just so, creating a banana-to-vegetable ratio in smoothies that eradicates all taste of said vegetables and predicting eminent red carpet choices like nobody's business—if there's one thing we're really good at, it's navigating sales.
From the moment that initial announcement email arrives in your inbox to clicking through to the pieces we've been fixated on all season, if we didn't know better, we'd almost swear it was our calling or something. And while we know things can get slightly overwhelming with hyperbolic, exclamation point-laden discounts every way you turn, we find it helpful to divvy up potential purchases into three categories while virtually browsing: "Basically free" (we like to reason that we'd be losing money should certain pieces get left behind); "How could you not?" (otherwise known as 'get it or regret it'); and "Still a splurge" (you know, the pieces that frantic, pleading calls to credit card companies were made for... just kidding! We're totally responsible adults, you guys).

---