Travel
Our favorite man-about-town shows us, well, about town.
---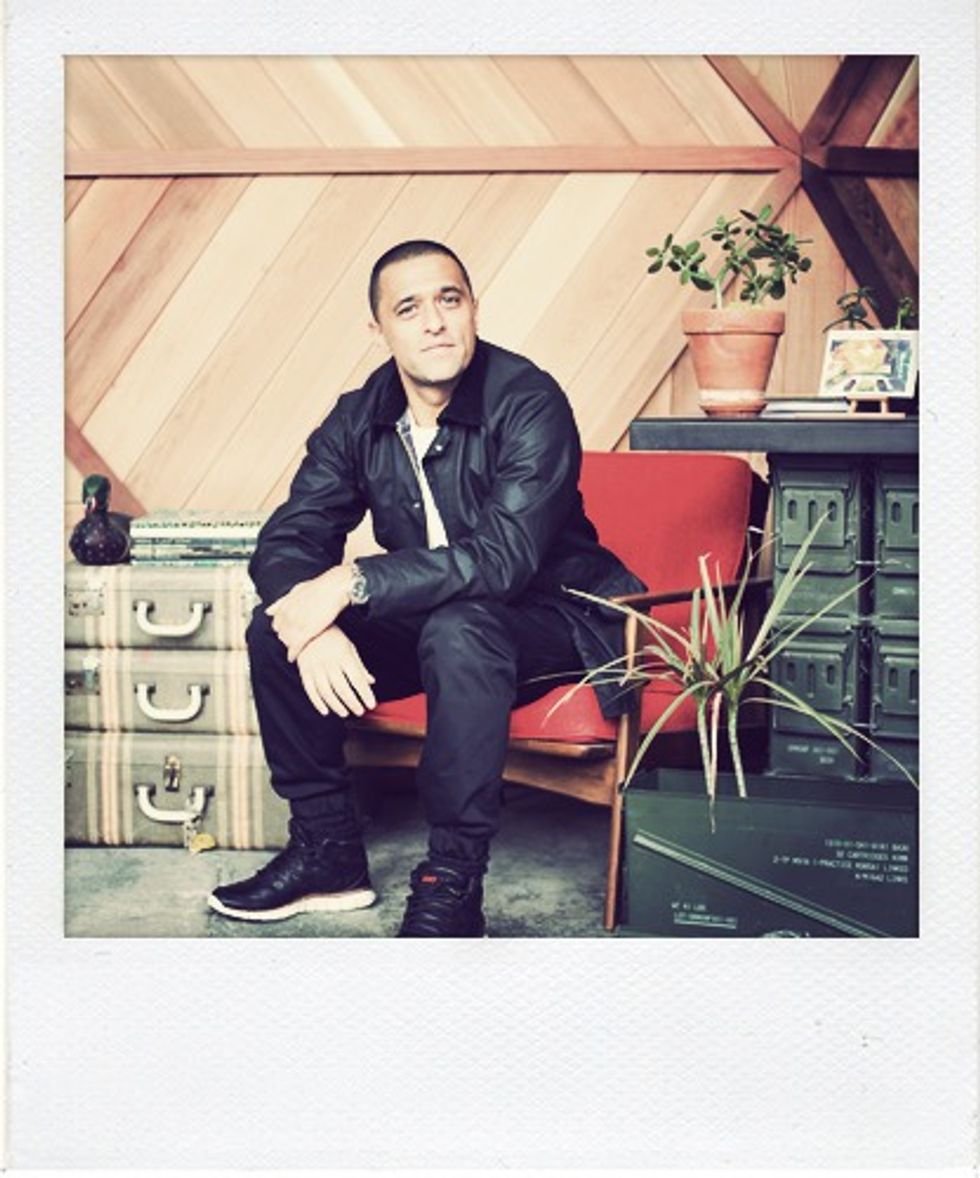 Besides a bit of fashion fantasy (because, well, duh), there's nothing quite like straight-up Pinterest travel porn to really get us daydreaming—you know, the expansive, why-aren't-we-there-right-now beach shots, the New York City skyline snaps from across the East River, the cobbled Roman street pics complete with dapper Italian men. That said, you might say we're pretty familiar with the whole travel bug thing (see our adventures in St. Barths, Paris, Los Angeles, Cabo for evidence. Yeah, sometimes we can actually be that asshole on Instagram), but it goes without saying that no one does jetset quite like A Hotel Life and its very suave editor-in-chief Ben Pundole.
On top of his duties overseeing what might just be the glossiest travel site on the entire Internet, Pundole's CV also includes VP of Entertainment at the line-up of hotels of the moment, Edition (NBD, we know), including our personal home-away-from-home, The London Edition. And while Pundole rarely seems to stick to just one address, (when you don't have to, why would you, right?), we figured there was no one to better school us on a little insider London knowledge, seeing as he's a) a born-and-bred native and b) runs what might just be the coolest hotel in Fitzrovia (that's a London neighborhood north of Soho, guys—you learn something new everyday). Of course, when we got him talking about the place he goes first when he returns to the city after his many worldwide jaunts—his mum's house "for a nice cup of tea"—it was the one place we might not be so welcome. But he acquiesced and gave us his top picks—accessible to all of us, swearsies—for everything you'd ever want to do during a weekend in Londontown. And yes, our tickets are booked already.
Ben's top places in London to…
Nopi. I love what Ottolenghi does with his menus.
A great new restaurant in Hoxton called The Clove Club is a good for a treat; the guys have built the restaurant from a small supper club in their flat and recently won a Michelin star
.
The London EDITION, of course!
Tucked away behind the lobby at the London EDITION you'll find The Punch Room; a unique and intimate bar serving daily punches with fresh ingredients.
Liberty's has a good, reliable range of brands under one roof.

I like to wander around Brick Lane and Spitalfields in East London; you'll find everything from clothing to pictures and you'll usually meet a few characters along the way!

Portobello Market in Notting Hill stretches for around two miles and is run by dealers who have been in the antiques business for decades.

See work by the next Tracey Emin:
Blain Southern Gallery on Hanover Square houses contemporary art from established artists such as Damien Hirst and Mat Collishaw as well as up and coming ones to watch.

Happiness Forgets in Hoxton Square for intimate and relaxed atmosphere and well-made drinks.
Broadway Market in Hackney where the Cat and Mutton pub has just been re-launched—it's an East End icon.

Babington House, a Grade II* listed manor house in the Somerset countryside.