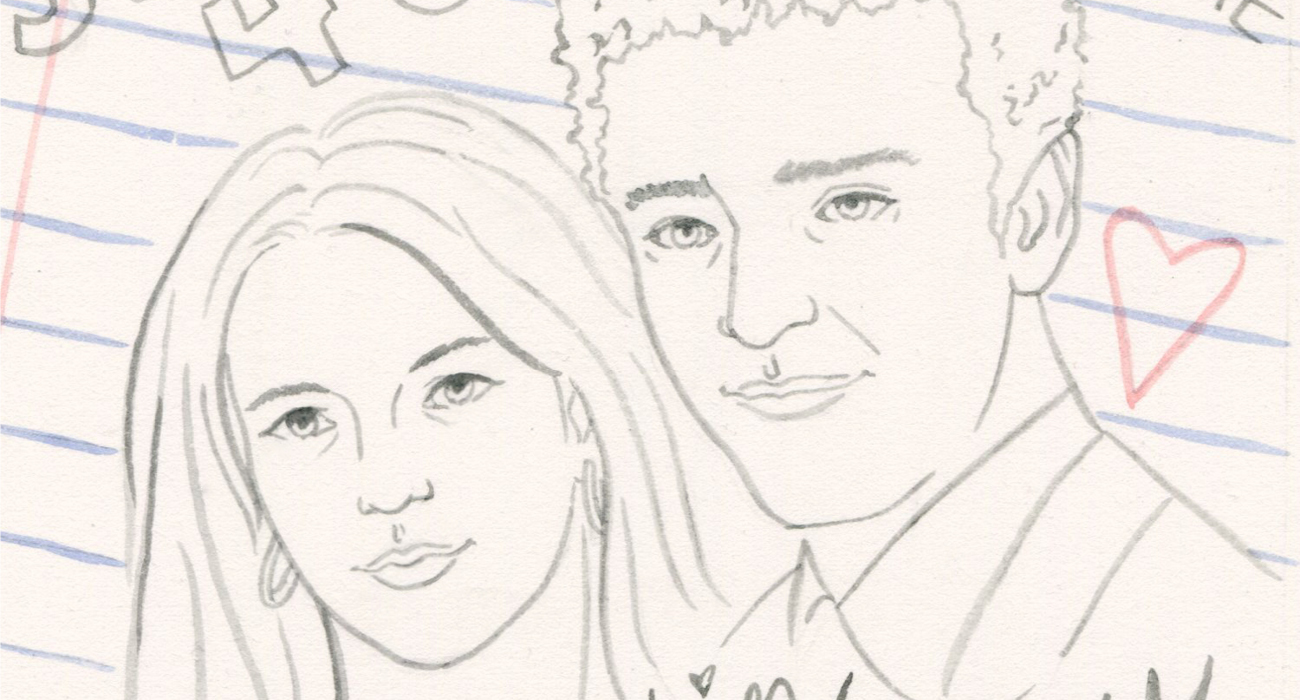 The One that Got Away
Because we might as well take this opportunity to rehash other celeb breakups.
Hey, if you're going to call it quits on a decade-long marriage, might as well use the announcement to stir up a little extra traffic for your blog. The cynics among us can only assume that was exactly Gwyneth Paltrow's thinking when she took to her lifestyle website Goop, last week, to confirm her split from Chris Martin. Or rather, their "conscious uncoupling." Because, you know, the la-di-da-types are mature and gracious when it comes to a decision to de-unite. And for those of you (ahem, most of us) who relate more closely with a dirty-laundry-airing Taylor Swift song or an unconsciously embarrassing breakdown, akin to the likes of Brad and Jen or RPatz and KStew, don't go regretting pitching your ex-whatever's belongings from your third-story window just yet. We mean, who can blame a good cathartic purge? Not us. As Chris and Gwyn's conscious uncoupling saga staggers on, we've decided to revisit the break-ups we never quite got over. Scratch that, never will; we never will get over.
Kate Moss & Johnny Depp
If '90s-cool were a relationship, it'd be Johnny and Kate. Hands down. And if there is one relationship we'd give our Céline to see rekindled, it's theirs. The duo's short but iconic affair, which started in 1994 when they met at New York's Café Tabac epitomizes every reason we wish the era would just go ahead and play on repeat, decade after decade. We mean, those matching his and hers disheveled coifs (yeah, they give Jared Leto a run for his money), a bathtub filled with champagne, and that 1995 The Big Breakfast interview (a.k.a. the first—and last—time we actually saw Moss speak on live TV). When Kate told Vanity Fair in 2012 that, "there's nobody that's ever really been able to take care of me. Johnny did for a bit. I believed what he said. Like if I said, 'What do I do?,' he'd tell me. And that's what I missed when I left. I really lost that gauge of somebody I could trust. Nightmare. Years and years of crying. Oh, the tears!"—our hearts broke. All over again.
Jack Nicholson & Anjelica Huston
If there is one thing we learned from the circumstances surrounding Jack and Anjelica's split, it's that even the most enchanting of couples flounder. Considering their relationship crumbled after Anjelica discovered that Jack was expecting a love child with Rebecca Broussard, we're, well, shocked that they've managed to remain friendly. But as Anjelica herself has stated, "real relationships have continuity, and Jack and I have a deep abiding love and affection for each other. I'm proud that we've gotten through some very tough times together."
Puff Daddy & Jennifer Lopez
Britney Spears & Justin Timberlake
"You were my sun, you were my earth…"
Has it really been over 12 years since JT first sang the opening lyrics to "Cry Me A River"? Yes, kiddies, it has. Twelve long years later, and we've come to realize that teeny-bopping, Mouseketeering, Canadian Tuxedo-wearing twosomes like JT and Brit don't come along everyday. Honestly, we'd like to see Justin Bieber and Selena Gomez attempt to sport said matching ensembles, if only to reaffirm our belief that no tumultuous teenage romance will ever compare. Because if there ever was a pop power-couple it was JT and Britney—fact. Frankly, in our opinion, Brit's dubious decisions throughout 2007 (no need for details, right?) would have been far more manageable with Timberlake by her side. But let's not slight his blunders over the years. Anyone remember the movie Edison? No? Probably for the better. All we're saying is these two really brought out the best in each other. And if it were up to us, their next albums would be of the reunion variety.
Mia Farrow & Frank Sinatra
Okay, we'll just admit it off the top; a Las Vegas marriage between a 21-year-old and 50-year-old sounds questionable. If nothing else, it garners a momentary pursed lip. So let's just all get that out of the way and get on with the swooning. This tremendous pair was the personification of '60s glamour and for that alone we wish their union could have lasted longer. Indeed their dazzling marriage abruptly ended when Mia refused to abandon her role in Rosemary's Baby to star in a movie with Frank. Don't get us wrong, we're totally team working girl, but the teeniest (alright not so teeniest) part of us would have loved to see these two stick it out till the end. Especially given that Mia has called Frank, 'the great love of her life.' Hollywood needs to cast this biopic ASAP.
—Sasha Johnson