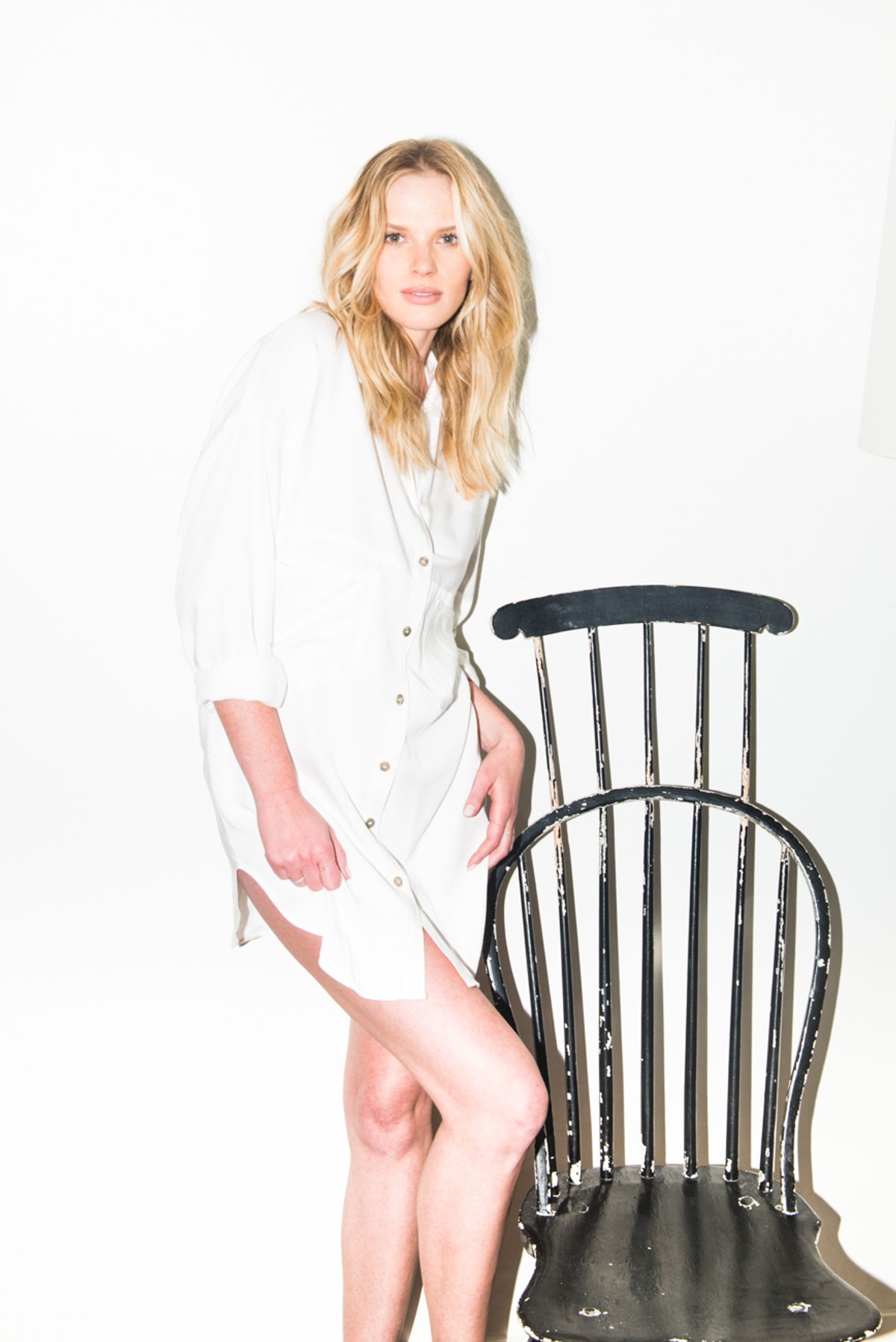 Closet
Model, New York.
It kinds of goes without saying that going head-to-head (or, for the particularly punny, face-to-face) with the likes of
Naomi Campbell
on a weekly basis could inspire a little, ahem, intimidation in even the most experienced industry heavyweights. We mean, if there's anything the barrage of GIFs from Season 1 circulating cyberspace have taught us, it's that the original supermodel still knows how to throw some serious shade. But then again, making ten consecutive appearances in
Sports Illustrated
's legendary Swimsuit Issue isn't exactly something to sneeze at either, right? Enter Anne V. (short for Vyalitsyna. The more you know, kids!), the leggy, statuesque Russian that's doing just that: squaring off against Campbell as a mentor in the latest season of her model-making (or breaking) show,
The Face
. "It was the most petrifying thing I've ever done in my life," Vyalitsyna confided, as gave us the grand tour of her Tribeca apartment. Yeah, no surprises there. But one curveball we admittedly didn't quite see coming? How Vyalitsyna sartorially deviates from the prescribed model-off-duty uniform. We mean, sure, we came across her fair share of incognito-mode ball caps and well-worn statement accessories (hello
Hermès handbags
!); but Vyalitsyna has a serious eye for all things brightly-hued and directional. Look no further than her stash of strappy, single-sole
Manolo
,
Céline
and
Saint Laurent
pumps or her seemingly endless collection of sunnies for further proof—just try not to succumb to the envy they'll likely inspire, okay? And while Vyalitsyna's wardrobe may be slightly glossier and decidedly more polished than your average Manhattan-dwelling model, we still came across a handful of the hallmarks of her contemporaries. Case in point? The well-curated stacks of coffee table books—hardcover
Sports Illustrated Swimsuit Issue
archives among them. What can we say? We're suckers for a girl who knows how to give good
Face
.
P.S. You can catch The Face on Oxygen. We mean, it's basically required viewing if you want to so much as talk to us. Kidding! Kind of.