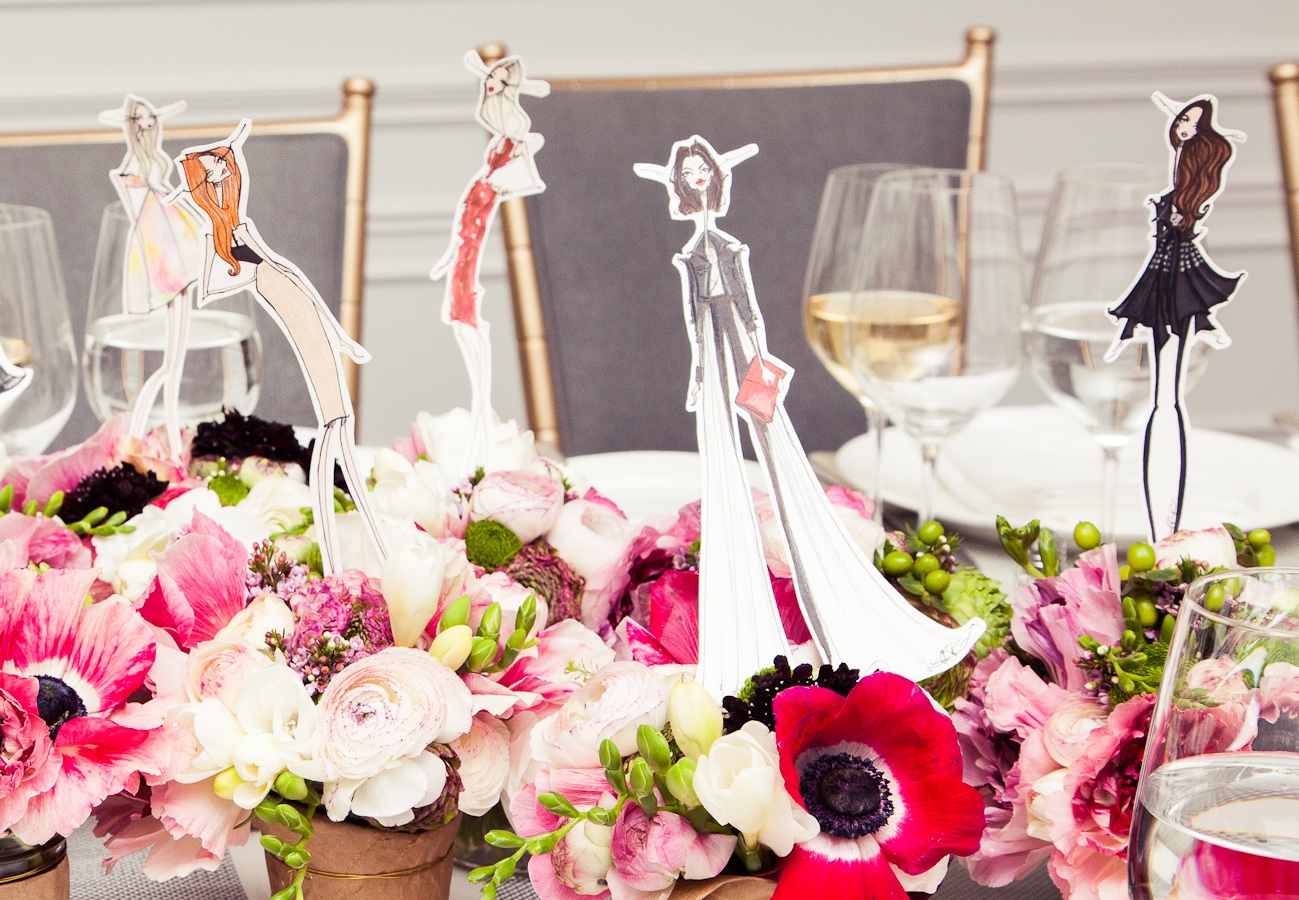 Dinner with Dior Beauty
The St. Regis Hotel. New York
We point the finger at Instagram.
We mean, think about it. The little billion-dollar photo-sharing app that could is responsible for everything from our inability to go out for dinner without styling our food to seniors snapping selfies. You can likely imagine, then, that when you get a handful of Cov-alums in one room (and over food, no less), the ins-and-outs of Insta tends to steal the conversational spotlight.
After all, it's not exactly every day that Toronto-born illustrators are discovered by storied fashion houses like Dior; but it's just another modern-day miracle that we can chalk up to the wonders of social media. Enter Jamie Lee Reardin—the aforementioned, devastatingly-talented illustrator—who was discovered via Instagram just last year by the team at Dior. One thing lead to another, and, well, here we are welcoming Reardin as the house's newest ambassador. It's the sort of thing that 21st century Insta-famous dreams are made of. And what better way to celebrate that than with a dinner at the swanky Dior suite at the St. Regis Hotel?
We tagged along and spent the afternoon with Reardin as she prepped for the night ahead and waited for her guests (a veritable who's-who of Cov-alums) to arrive. Clad in a signature, strapless Raf Simons-designed silhouette, we watched as she graciously greeted each and every one that walked through the suite's gilded doors: designer Amanda Assad Mounser and Derek Blasberg, with whom we discussed—what else—proper Instagram etiquette. Atlanta deCadenet arrived wearing head-to-toe Alaïa, followed by Taylor Tomasi-Hill, Hannah Bronfman and Leandra Medine; and, well, that's when the party really started. We chatted everything from our mutual obsession with a certain mysteriously missing flight (deCadenet described the CNN "k-hole" she found herself in), to our adventures at Paris Fashion Week before being ushered into the dining room.
The most Instagram-appropriate moment of the night, however, came when we took our seats and were greeted by not only a lush spread of custom TTH Blooms (Tomasi-Hill's latest venture, duh), but also by hand-illustrated cut-outs of each guest by you know who. Oh, and a Marie Antoinette-worthy spread of pretty pastel macarons and layered pastries. You know what they say—ain't no party like a Dior Beauty dinner party!