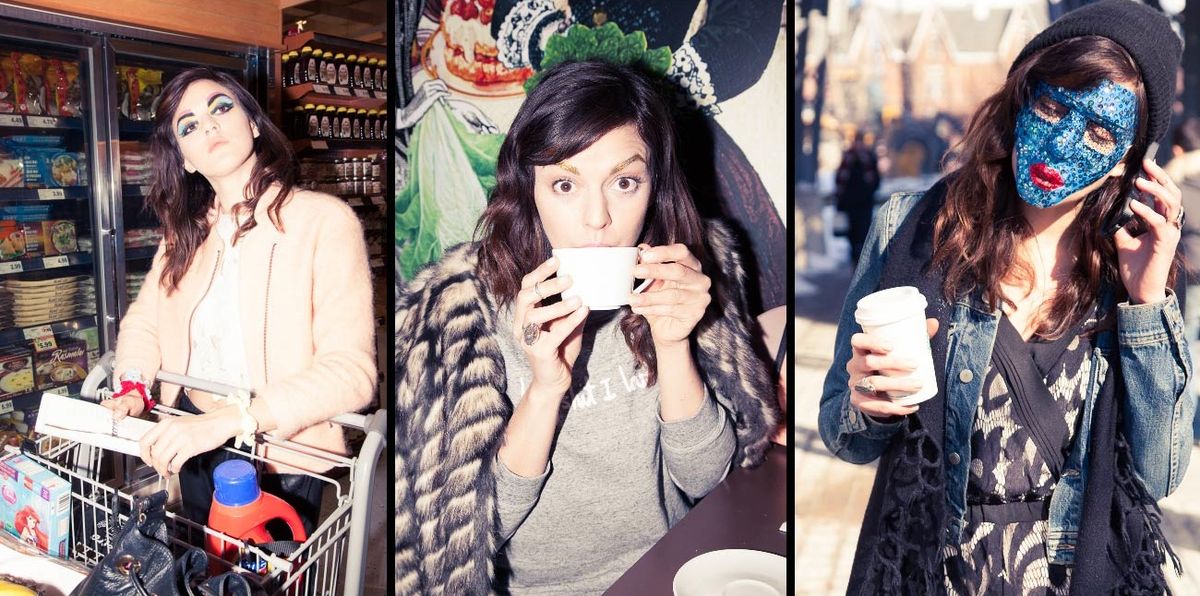 Beauty
Runway vs. Real Way
Gold eyebrows IRL? Make-up artist Misty Fox takes CHANEL, Dior and Givenchy's most extreme runway looks to the streets.
When it comes to the world of backstage beauty, it's admittedly not the pared-down cool-girl 'no-makeup-makeup' that has us clicking through Style.com with any sense of urgency. Yes, that's regardless of our personal allegiance to the designers in question. What really gets our trackpads moving and hearts racing? The artists who boldly go where eyelids, lips, eyebrows and general facial real estate have never gone before.  
And while we regularly worship at the respective altars of Pat McGrath and Peter Philips, we unfortunately find ourselves unable to wear gilded eyebrows and color-blocked abstract eyes on the daily. But that doesn't exactly stop us from wondering: what if we did? And so in the pursuit of recreating their artistry ourselves, we teamed up with make-up artist
Misty Fox
, who was brave enough to test-drive three runway-inspired looks (from
Givenchy
,
Dior
, and
CHANEL
, respectively) from the spring shows for the purposes, of, ahem, research—okay, and our own entertainment, too. She was also kind enough to show us how to dial down those runway ready looks for everyday life, or something, too—you know, if you're into that sort of thing.
---