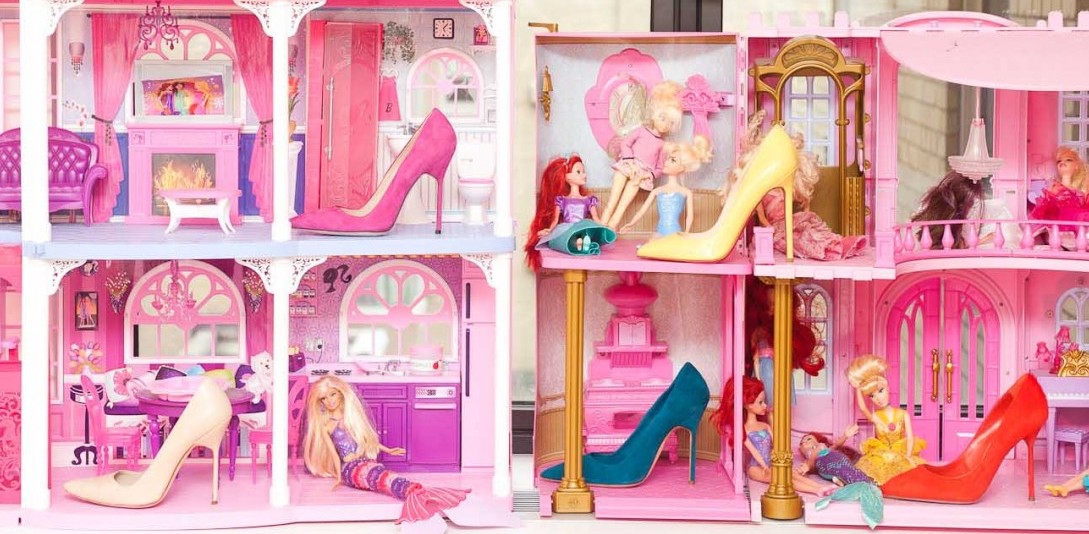 Barbie Birkin Does Paris Fashion Week
Meet the new plastic-fantastic queen of Instagram.
Her party-hopping, pill-popping antics have amassed a devout Instagram fan club—103K followers and counting. She eschews narcissism, but condones vanity (two very different things, people!). She's a proud client of J.Lo's stylist and has a wardrobe that rivals that of the Kardashi-klan combined. Oh, and did we mention she's eleven inches tall and made of PVC?
Whether it's perched atop an ice bucket overflowing with chardonnay or posing with the likes of Katy Perry and Jessica Alba, Barbie Birkin's sultry selfies have taken Instagram by storm—don't be fooled by the Mattel logo, this account is definitely NSF kids. Preaching such Starbucks cup-worthy quoteables as "With a positive attitude and a great pair of boobs, you can do ANYTHING!" and "When people tell you you're more beautiful without makeup, it may be time to buy better makeup," it's hard not to come away from BB's photos with—as she would say—a severe case of the Wonderfuls.
We caught up with Barbie on her Fashion Week schedule, New Year's resolutions and that time Joan Rivers totally crossed the line.
— Chelsey Burnside
…On go-to products:
Whatever my doctor can fit into a syringe. Most are still undergoing animal testing.
…On favorite accessories:
Alimony.
…On five things she couldn't live without:
Derma fillers, my three ex-husbands, a pharmacist with loose morals, private flying, and my gays.
…On Fashion Week survival kits and etiquette:
My garter belt flask and Hourglass Eyeliner. When sitting front row, never let last night's mistakes show. Always carry a pair of sunglasses, much like our favorite editor.
…On that time Katy Perry photobombed her selfie:
I am constantly bombarded by fans wanting to be in photos with me. This was nothing new.

…On her feud with Joan Rivers:
She kept trying to pull my hair to see if it was real, and for the record, it is. I would never wear synthetic extensions.
…On staying grounded amid newfound fame:
There's a pill for that.
…On items to never leave the house without:
Panties; I learned my lesson the hard way when those pictures were all over the Internet.
…On favorite poses:
Any pose that shows off my assets, both liquid and fiduciary.
…On New Year's Resolutions:
To work more with my charity for animal rights. Or was it literacy for children? Whichever is a better tax write-off.
…On drinks of choice:
Rosé shaken with collagen.
…On her legacy:
I want to be remembered for the life that I worked so hard to build, from the waist down.