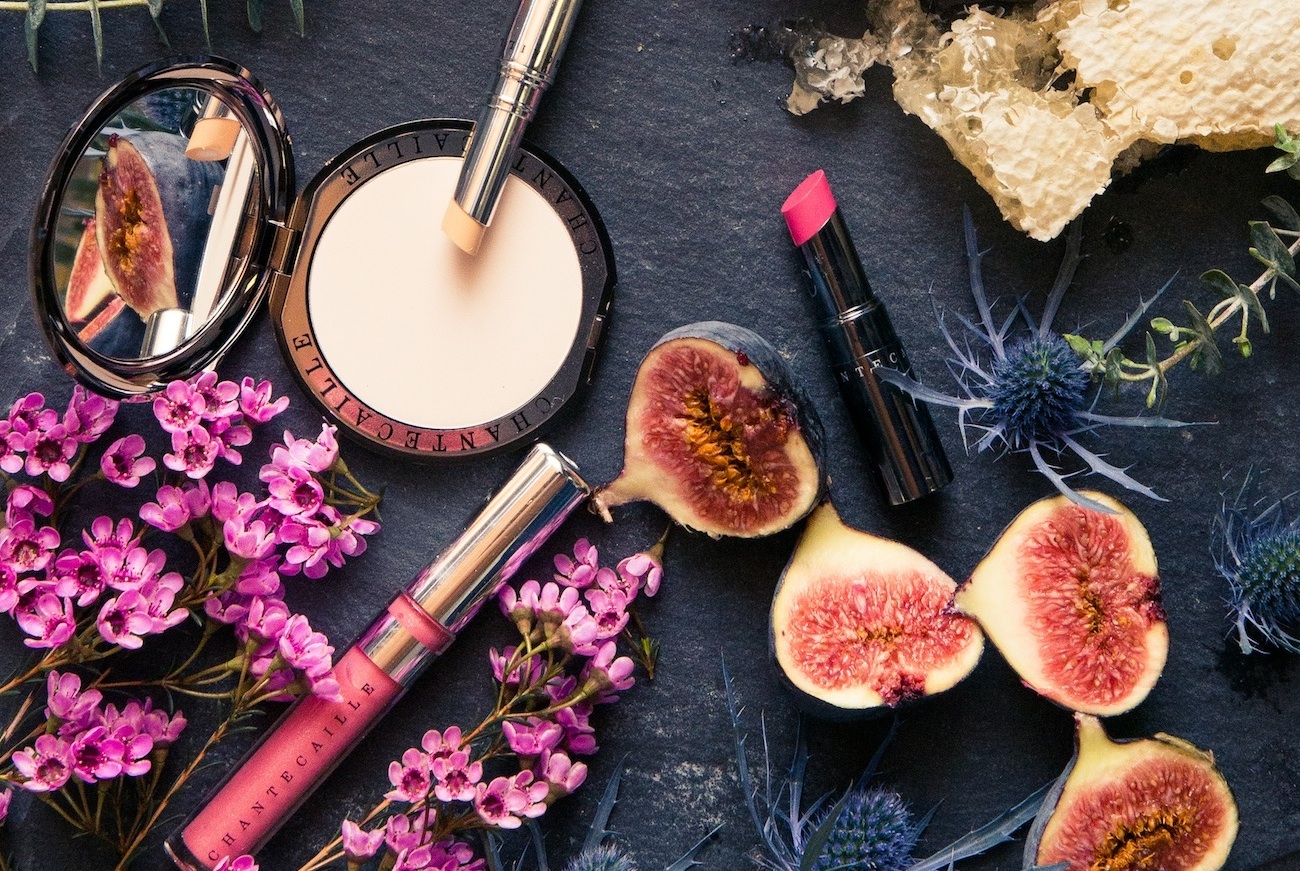 Forbidden Fruit
In which our love of Instagram food porn and artfully-arranged products gets totally out of hand.
It's no secret that we're not exactly strangers to a well-curated (for lack of a better word) vignette; after all, we've been in the whole edited-living game for a second now. That said, we like to blame our newly-acquired affinity for extending the same passion for things organized neatly/in an aesthetically-pleasing manner to all things edible on what we've taken to calling 'the Pinterest effect'. You know, how it's become virtually impossible to so much as sit down to eat a meal without ensuring that you have an Instagram-ready, Bon Appetit-worthy spread set and ready to share? It's kind of the ultimate first-world problem.
That said, there's nothing we quite love more than the fusion of food and fashion—or even better yet, beauty. Enter Chantecaille's new spring collection, inspired entirely by bees—the life source of everyone organic, truffle-enfused gourmand idée fixe—and, in fact, dedicated in part to saving them. And so, we went ahead, created a beauty smorgasbord spread of sorts, got all Pinterest on your ass and festooned their spring line-up with a full spread of seasonal fruits that would make even the most refined of Whole Foods best customers do a double take. Ripe figs, fleshy blood oranges, juicy pomegranates, kumquats, honeycombs—oh, and a chalkboard cutting board, just in case your sudden urge to run to the farmer's market didn't have your hands quite full enough. Alongside the shimmery spring hues of their Save the Bees palette (aptly named Sky, Honey, Beehive and Nectar), midnight-blue 'Storm' liner, fuchsia-tinged Wild Rose lipstick and miracle (no, seriously) Supreme Cils mascara, we like to think we sort of create the perfect spread. So sit back, relax and enjoy the fruits of our labor—Pinterest fingers at the ready.
Shop the Look: