Getting Ready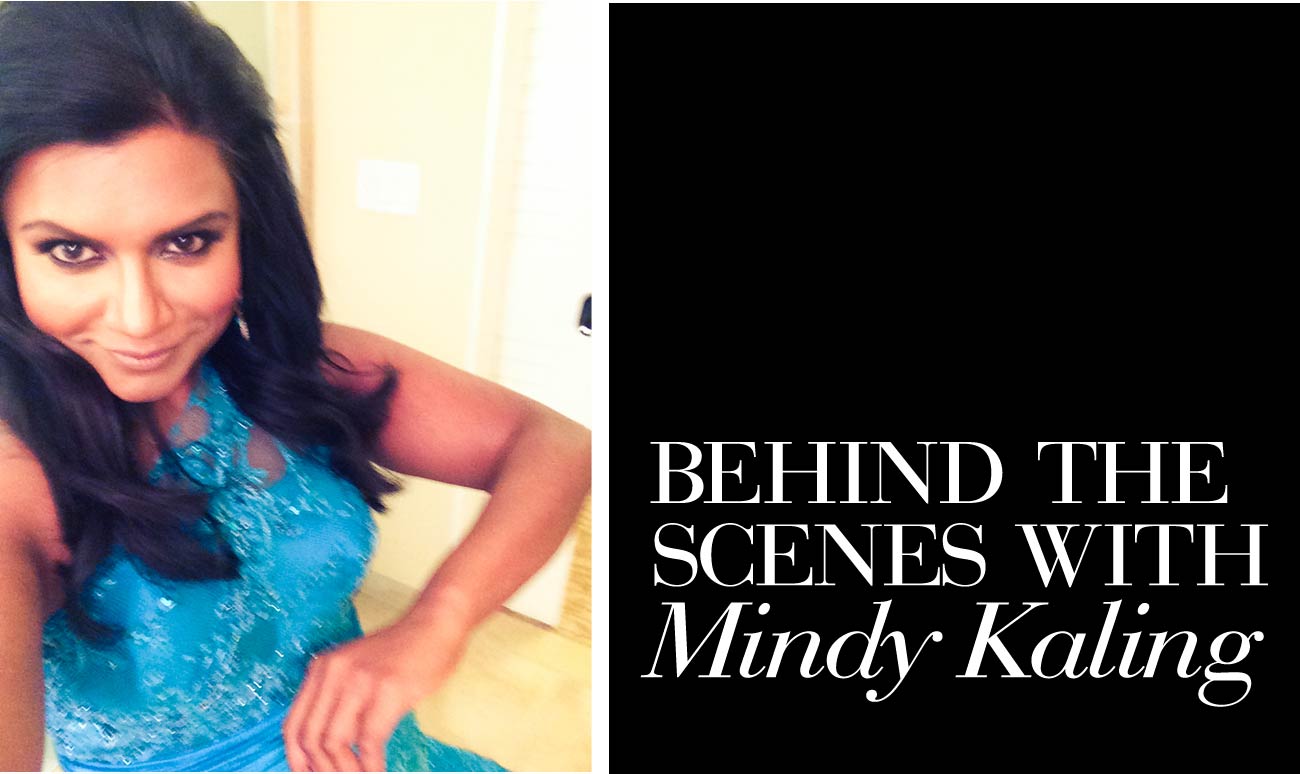 Getting Ready with Mindy Kaling
Behind-the-scenes at the Costume Designers Guild awards.
Like most of girl world, there's no one we'd rather be besties with than Mindy Kaling. Chalk it up to the countless GIFS of her characters from both The Office and The Mindy Project, her simultaneously enlightening and relatable Instagram (because we too are all about that Lupita Nyong'o color-block lifestyle and rainbows of Stila liquid liners) or her unreal talent and unbeatable comedic timing, and, for lack of a better word, chops.
And so when we learned that Kaling would be kind enough to share with us a diary from her night at the Costume Designers Guild Awards this past weekend, we mildly freaked out over at TC HQ. After all, we've been having slight withdrawal symptoms while her eponymous show, The Mindy Project has been on hiatus, and can think of no better way to get our Kaling fix.
The look? A subtly smoky eye, Jimmy Choo pumps and a custom teal gown by none other than Salvadore Perez, who just so happens to be president of the Guild and costume designer on Kaling's eponymous show, The Mindy Project. NBD, right?! Oh, and painfully pretty loose waves and a Jimmy Choo clutch juuuust big enough to house all of the essentials—namely, a tube of Kevyn Aucoin lip gloss. As if we didn't fan-girl hard enough before.