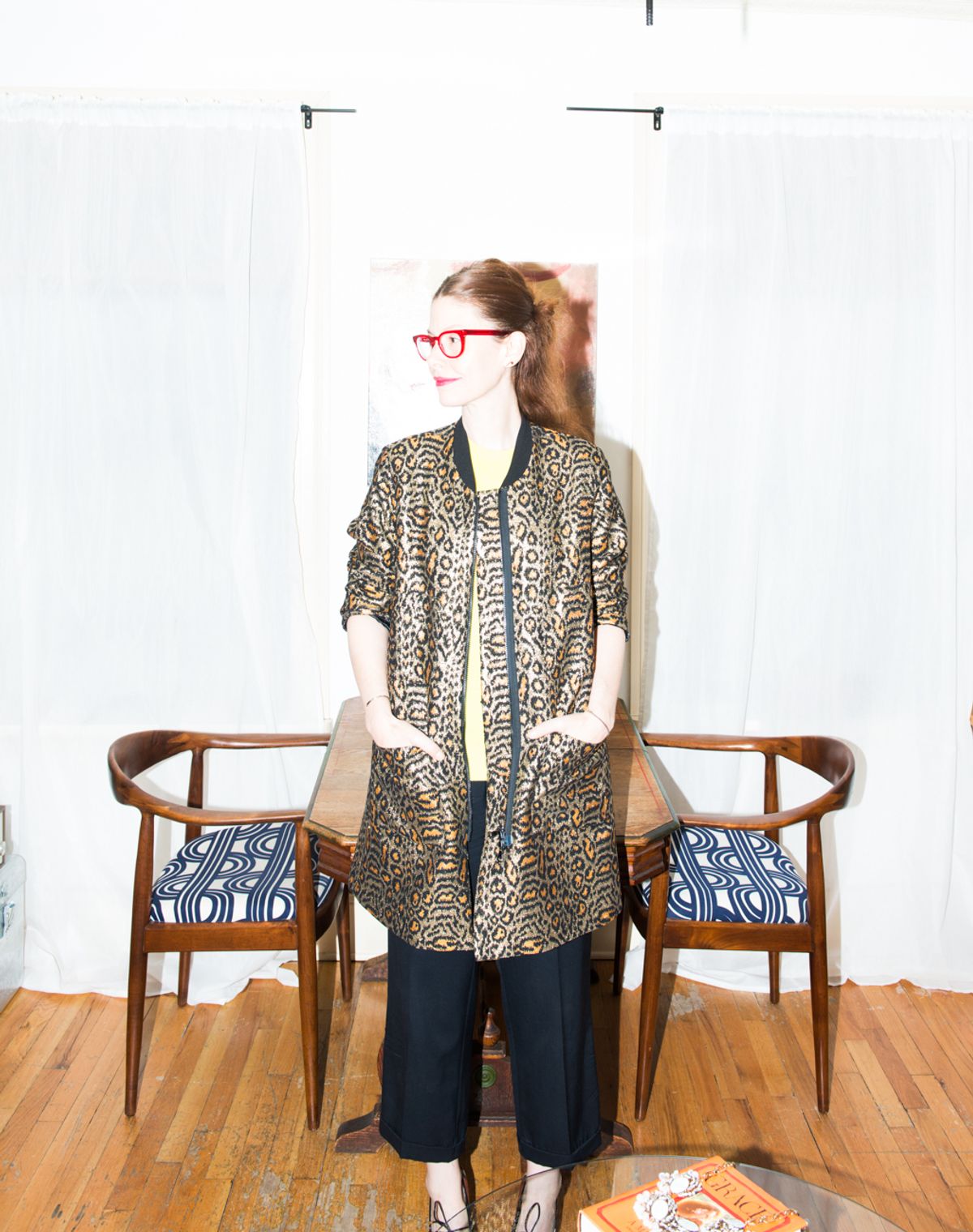 Closet
Editor-in-Chief, Refinery29. New York
The phrase 'editor-in-chief' is one that can send even those with the most steadfast confidence shaking in their 'I-bought-these-just-for-the-interview'
Alaïa
boots. We mean, we don't have to quote '
The Devil Wears Prada
' for the umpteenth time for you all to know what we're talking about, right? Welcoming us into her super-homey space in Brooklyn,
Christene Barberich
could not be farther from the intimidating image of editor-in-chief that's surely dancing in your head right about now. Though that's not to say she isn't whip-smart and completely inspiring. We've seen
Refinery 29
grow and expand in a seriously major way under her wing and it's a site we spend a good chunk of our day constantly refreshing. We mean, did we mention she's spearheading the fastest-growing media company in the United States? Yes, you read that correctly.
Barberich
gave us the grand tour of her abode; from the artwork and artfully framed shots adorning her walls down to the spot where she hangs potential outfits on her closet door each day (is that an R29 article waiting to happen or what?). She's also developed an aesthetic that's all at once instantly recognizable and completely her own: that signature red hair and those glasses complete with her love of amazing, one-of-a-kind vintage. FYI: Her love of eBay is seriously something to be reckoned with. And while she was kind enough to give us kudos (we're still blushing, BTW) for the operation we have going on, it bears repeating that Barberich has built up a must-read daily destination that's shaping the way we consider fashion's future in the digital realm—and that's no small feat, you guys.