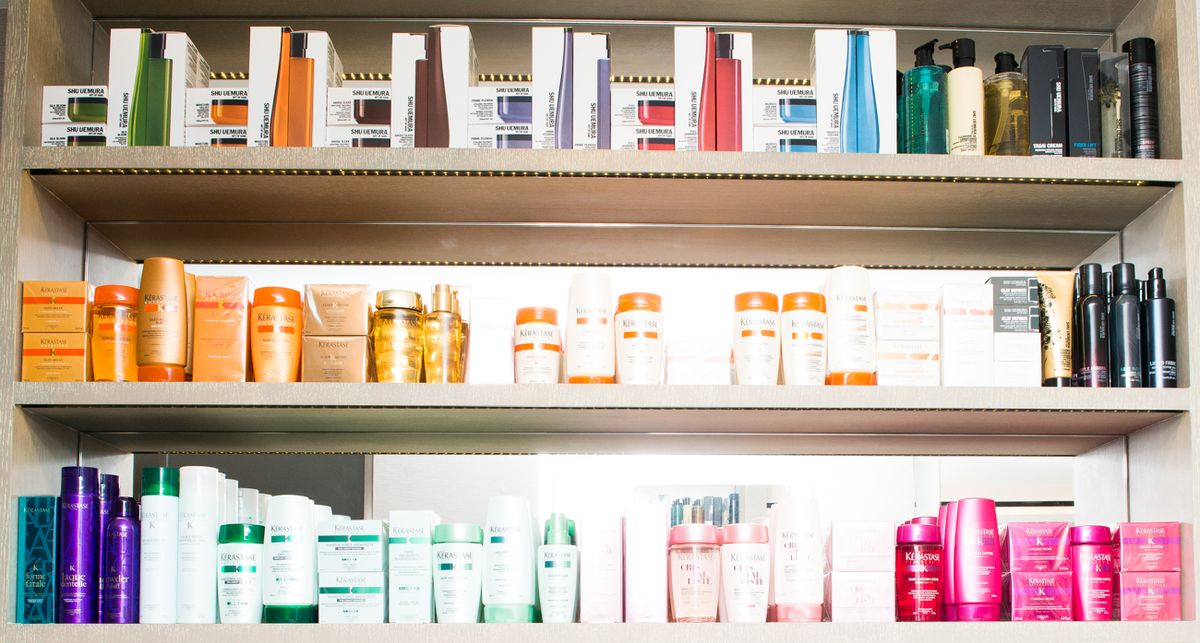 Hair
---
The correlation between hair color, cuts and styles and one's general mood and persona is well-documented—just look at any pop star's downfall and resulting (ahem) drastic haircut. Or, of course, there was that time that your first serious significant other dumped you and within 48 hours your glossy chesnut mane was a brittle bleach blonde. But we digress—there's nothing that remedies a downright, well, sh*tty day quite like a new blow-out... or a fresh trim, or you know, an entirely new hair color all together. Now, imagine being able to get all that under the same roof where you also just picked up a pair of Céline slingbacks (they were half-off, okay?!) and a brand new pair of Miu Miu sunglasses (oops)? It definitely beats a box of peroxide and mascara-stained sweatpants, that's for sure.
If it wasn't entirely obvious by now, we're talking about the V3 Barneys Blowdry Bar by Valery Joseph, which just so happens to be the first ever dry bar at the beloved department stores newly-revamped Madison Avenue outpost. The salon is kind of the ultimate beauty experience, offering not only blow-outs, but also, haircuts and trims as well as extensions. Oh, and did we mention that they have a separate entrance for appointments taking place beyond the store's hours? And, you know, just in case you wanted to feel like Beyoncé or an Olsen using a secret side entrance, all-black Barneys carrier bags stuffed to the gills with this season's Proenza in tow. That can't be just us, right?
Joseph actually began his career while serving in the Israeli army, going on to become the army's first official hairstylist with his own salon. Not your average aesthetician's Cinderella story, right? Joseph's mini-empire has since expanded to include three salons and a blow-dry bar, (all on the Upper East Side, bien sûr) as well a summer salon in Bridgehampton. Yeah, Barneys sure knows how to pick 'em. Next time you find yourself wandering around Madison and 60-something, stop by for a blow-out (or an entirely new head of hair if you're really feeling especially indulgent). We won't tell if you leave with a new pair of Saint Laurent sandals, too.