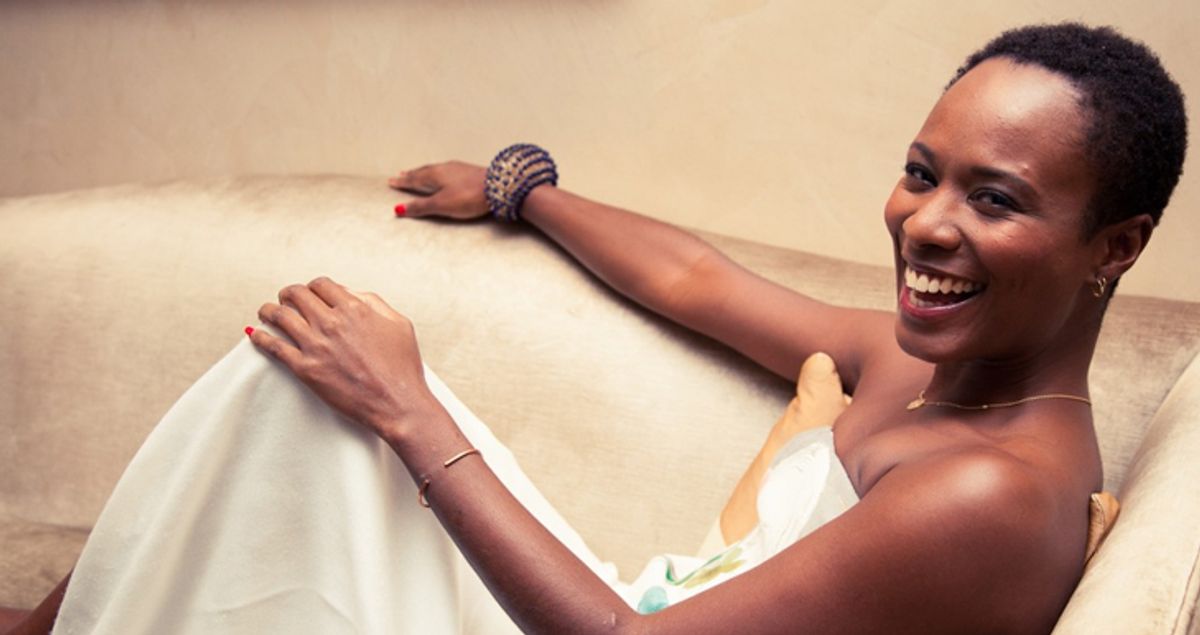 Fashion
Getting ready for the Guggenheim with Creative Director of Garage Magazine, Shala Monroque.
Renée Rodenkirchen
"The Dior 'Girl'?" Shala Monroque asked, pausing for a moment to rethink the question. "She's a woman. She's smart, she means business, [she's] intellectual. She loves beauty. Serious. Sophisticated. Cultured. Wordly. She likes to swim. She'd go to the beach in an amazing outfit! I don't think you'd see her in flip-flops at the beach. Like a Bond girl, almost."
While at first glance it's easy to associate the words "sophisticated" with Monroque, – her best friend, Stephanie LaCava would agree – once speaking with the woman herself, we were quick to learn about her cultured and worldly sensibility, passion for all things beautiful and not-so-secret love for St. Lucia, swimming and beach life. Monroque's mystery is exactly what the appeal is and probably the reason it was love – okay "girl crush," or whatever – at first sight for us when we spotted her all over the street style blogs.
"I'm not calculated at all while getting dressed in the morning! I'm more of a spur-of-the-moment person," she confessed. "I just shower, and depending on where I'm going or what my mood is, I'll get dressed."
On a mission to see how this whole not-so-calculated process happens, we dropped in on Monroque at the Mandarin Oriental hotel as she got glam for the 2013 Guggenheim International Gala. "[As a teenager], I always got dolled up. I had a bit of a tomboy phase in my teens, for a minute," she revealed. "Kriss Kross. The stripes? The hoodie? There's a photograph somewhere!" Note to self: Find it.
After Monroque slipped into a white, strapless asymmetrical dress, we helped her snap together the corset bodice. "[My first fashion memory is] when I was a flower girl at 6 or 7. Maybe that's where it comes from? Getting dressed for an event. I'd get out of school early and my mother would take, like, an hour to do my hair. I'd do corkscrew curls, parted in the middle, two bows, one on each side and ribbons."
As she twirled around in the hallway, we watched in awe. It's true; we fell down "Shala's Rabbit Hole"… but, please, don't bother trying to get us out.
---