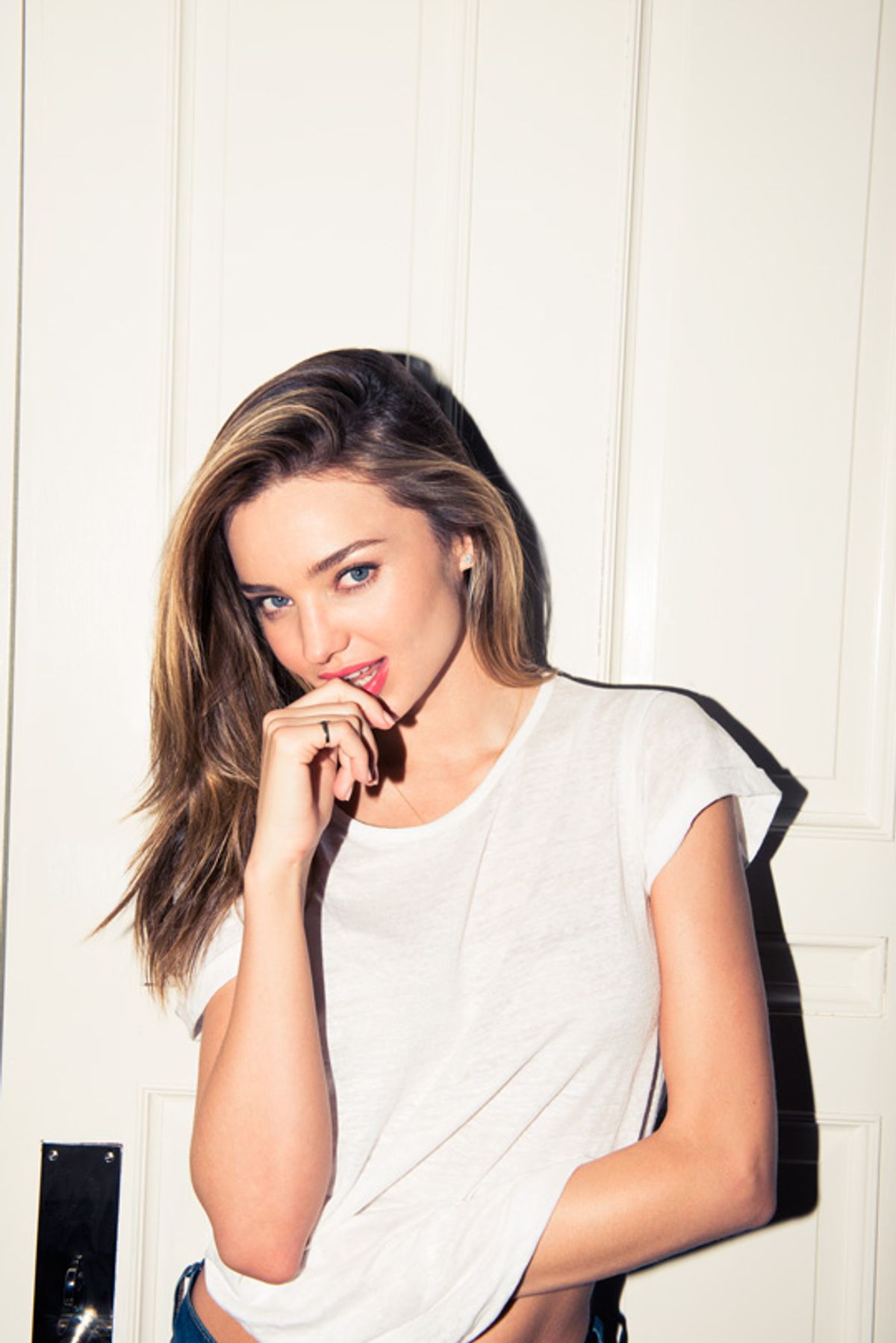 Closet
Model; Founder, KORA Organics. New York
There's nothing that does it in for the ol' self-esteem quite like an afternoon with a supermodel, right? But seriously, aside from being otherworldly, jaw-droppingly stunning (among other hyperbolic declarations),
Miranda Kerr
was next level nice, too—just in case we weren't fawning enough already. Greeting us (along with our friends at
ELLE Magazine
) at the door of her Manhattan home, she gave us a quick tour before we got to playing in her closet, which she told us was only the tip of the iceberg, "I'm living in New York. You make the best of the space that you have". Kerr's abode has the whole pretty-as-a-Pinterest-board thing going on; clean white walls and furniture, antique trays, with plenty of pink accents and peonies blooming everywhere you turn. Virtually every surface is also littered with an assortment of candles and crystals—Kerr is big on all things organic, intuitive and natural, hence the abundance of rose quartz scattered around. That very same approach to all-natural-everything extends to her top shelf, too, which lead her to launch her beauty and lifestyle line,
KORA Organics
. Because, really, who's going to say no to getting supermodel skin? After coo-ing over baby Flynn and a brief appearance by her hubby Orlando Bloom, it was onto the closet. We couldn't help but gravitate towards her
Anita Ko
ring, (we're magpies like that) and she was equally taken with Erin's
Zoe Chicco
necklace—so much so that she literally gave it to her on the spot to wear (and subsequently keep!). After all, what's a little necklace between newfound friends? As we got to digging through her killer assortment of Balenciaga and Céline, we couldn't help but get caught up in watching her portrait session with Jake, as she took charge and directed the shoot. We were quickly reminded of what a true veteran the model-turned-beauty-boss really is. P.S. Care for some more Cov x Kerr magic? Head on over to
ELLE.com
and pick up the October issue of ELLE on newsstands now!