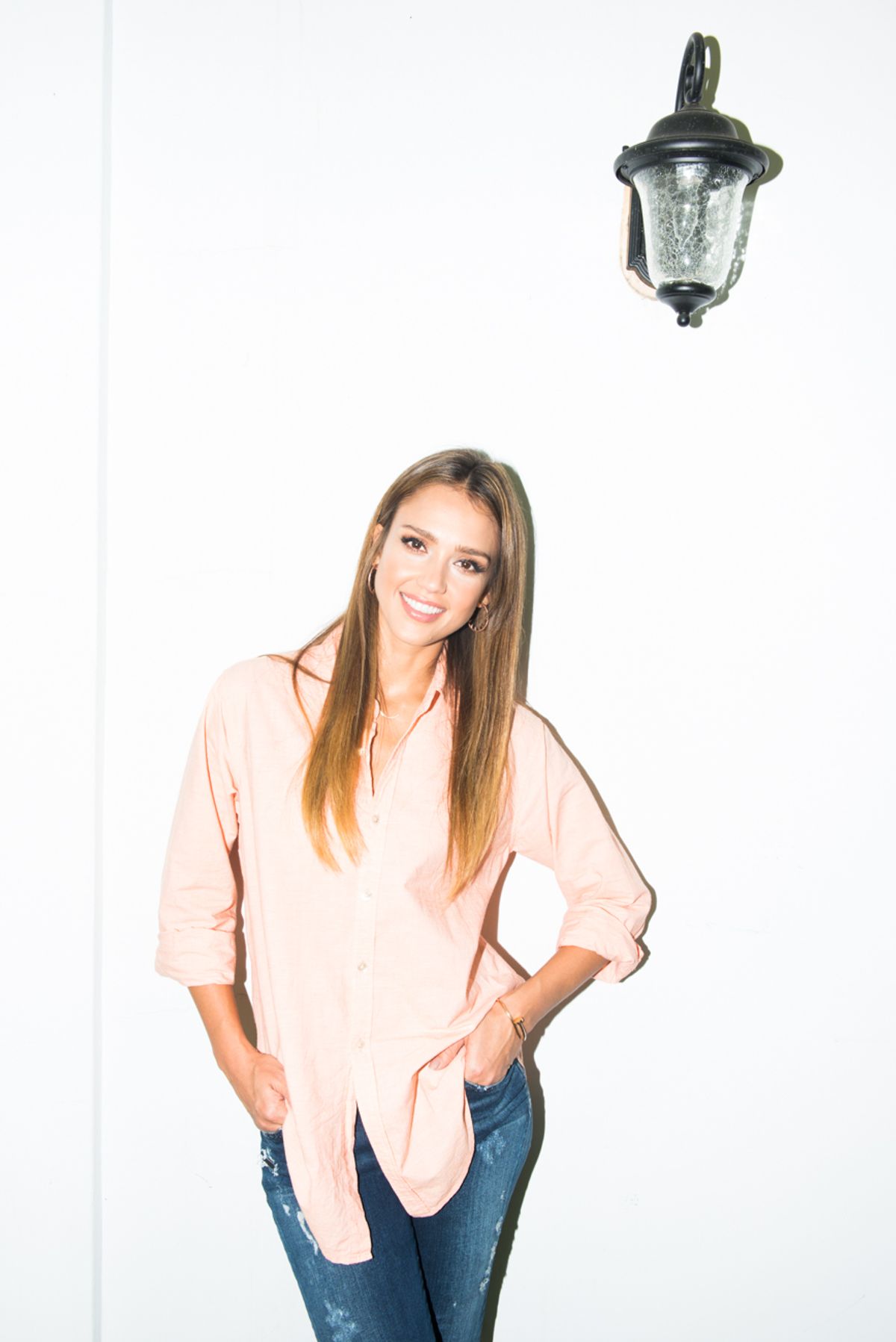 Celebrity
Actress, Activist, Entrepreneur. Los Angeles
This one's been a long time in the making, guys. When we had the chance to sit down with Jessica Alba
over champagne and cupcakes
to celebrate her book launch earlier this spring, we mutually vowed that we'd give the superhuman actress/entrepeneur/mom the Coveteur treatment before the year was out. And guess who kept their promise? We spent the better part of the day with Alba, first touring her Beverly Hills home and closet before heading over to
The Honest Company's headquarters
. Welcoming us at her door, she got right to the goods, leading us up to the pièce de résistance—her closet. "Who doesn't love all
shoes
?!" Alba exclaimed while showing us the (seriously) impressive shelves upon shelves housing her collection. Oh, and it turns out that running in Alba's crew (which includes Cov-alums
Kelly Sawyer
,
Hedi Gores
, the WhoWhatWear duo of
Hillary Kerr
and
Katherine Power
,  and
Jen Atkin
) comes with its perks, "[My shoes] don't mind being shared with my friends!" Must be nice, right? And for the girl whose 'fashion mishaps' at one time included, "deliberately mismatched socks,
hair scrunchies
,
high tops
" and a "tomboy meets Prince (yes, the musician) outfits," she's certainly come a
long
way. Except for that
one time,
though. "Once I wore a
dress
backward because I couldn't tell which way was front. I have also had seams split, zippers burst… it's all happened. So, the lesson I've carried forward? Pay special attention to your
undergarments
." Our peek inside Alba's home only expounded the point that attempting to go the all-natural-everything route doesn't necessitate sacrificing your
Giuseppes
for granola. Oh, and you know how Alba and her business partners hit up Craigslist and even went dumpster diving to outfit Honest? The same savvy approach to decor extends to Alba's own home, too, "I love wallpaper and upcycling flea market finds," she confessed to us (by
hodge
at
dresshead fashion
). Alba even allowed us to take a peek inside little Honor and Haven's (that would be her two adorable daughters) closets. "My oldest daughter Honor has a distinct sense of style and likes to pick out her own clothes!" And though her walk-in won our hearts, it was her magical outdoor space that instantly had us plotting our move to the West Coast. From the rainbow-bright pillows to the enormous gnome (which we thought just wasn't complete without a white CHANEL bag slung across it), every inch of her backyard playground had that signature Alba-touch to it. And after a long day's work, we couldn't help but retreat to the mini black-and-white striped teepee, where we sat and kicked it with the actress. Work hard, play hard, right?