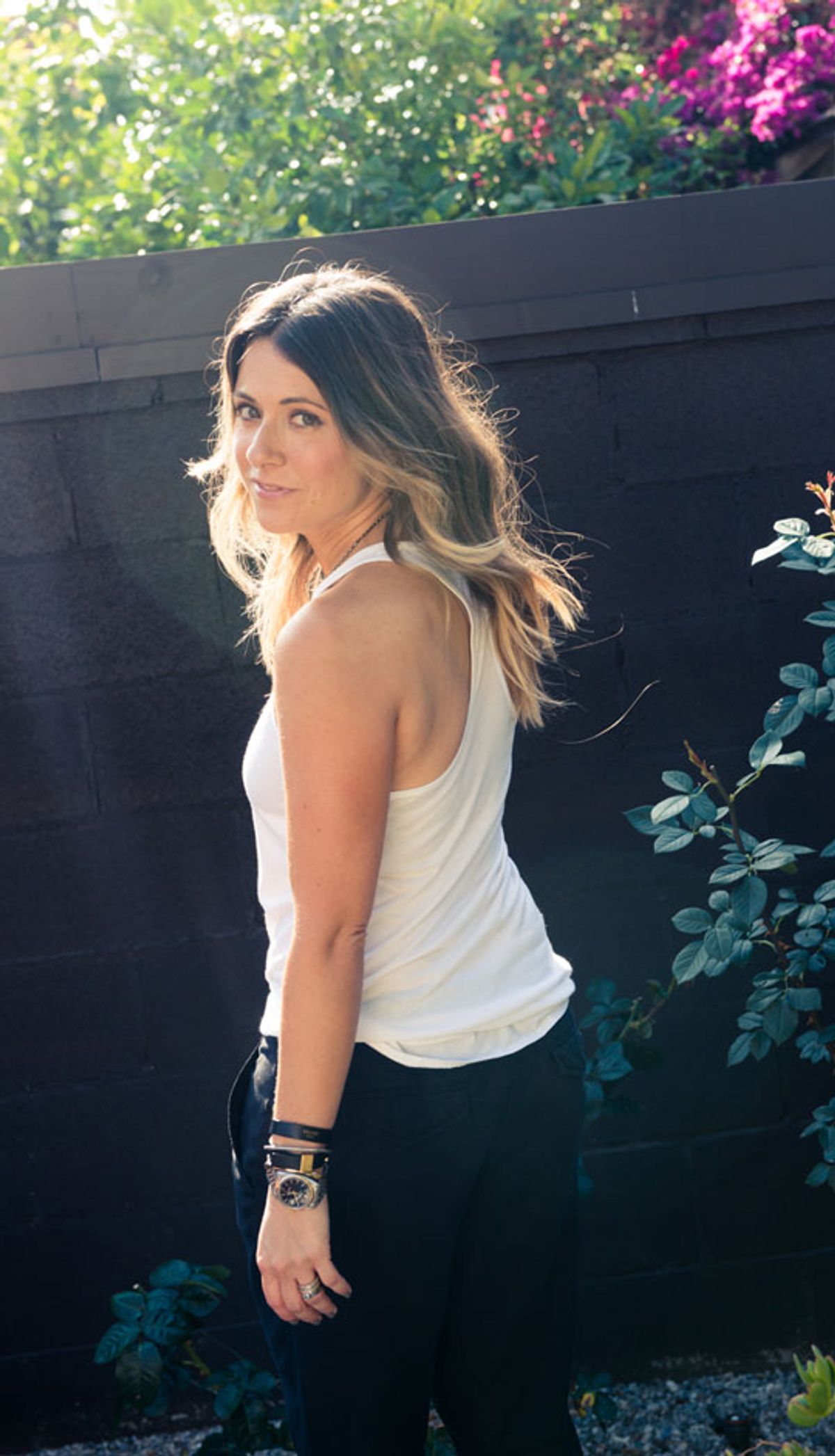 Closet
Jewelry Designer. Los Angeles
"Long before it was cool to have an arm party my grandmother wore wrists full of bangles and had rings on almost every finger," jewelry designer
Zoe Chicco
told us. "Every time we went to her house, I would dig through her jewelry box and try everything on." We name drop Chicco, a trained Metalsmith, on the daily; afterall, the most common question we get asked is: "Who makes that necklace?" Fact:
Miranda Kerr
almost took Erin's V Lariat necklace off her neck while on a recent shoot. We often like to rewind back to when our love affair with her started. Chicco hopped on a flight with piles upon piles (and dollars upon dollars) of diamonds and jewels in hand for us to put our signature touch on. And before the shoot had even wrapped, we were already making plans to give her the Coveteur treatment. Fast-forward a few months later when we arrived at her picturesque L.A. home, which she shares with her handsome husband and son (er, dog), Rocco. Chicco welcomed us with the same vibrant smile and a spread (you know how we feel about that
#spreadlife
) like no other: charcuterie, fancy cheeses, crackers, olives, veggies and – the magic word – champagne (and endless flutes of it!) Before we could even get to the closet, we rekindled our mutual love and got a tour of her home, which essentially is the kind we imagine in our dreams. Chicco's got the whole
Emily Schuman
-meets-Martha Stewart approach to design: it's modern, personalized, homey, warm and the kind you would sit on Pinterest pinning images of. The secret to sourcing all her trinkets? Flea markets. (Chicco, we're holding you to one of those weekend jaunts.) And it's clear where many of Chicco's own jewelry design inspirations come from; uh, the arrow sconces, anyone? Beyond being one of the most genuine girls we know, Chicco's offering something new and fresh… and we all know that is rare to come by. "Try to do something different and stay true to your vision - having a point of view is important." Amen, "Chic"-co, amen.