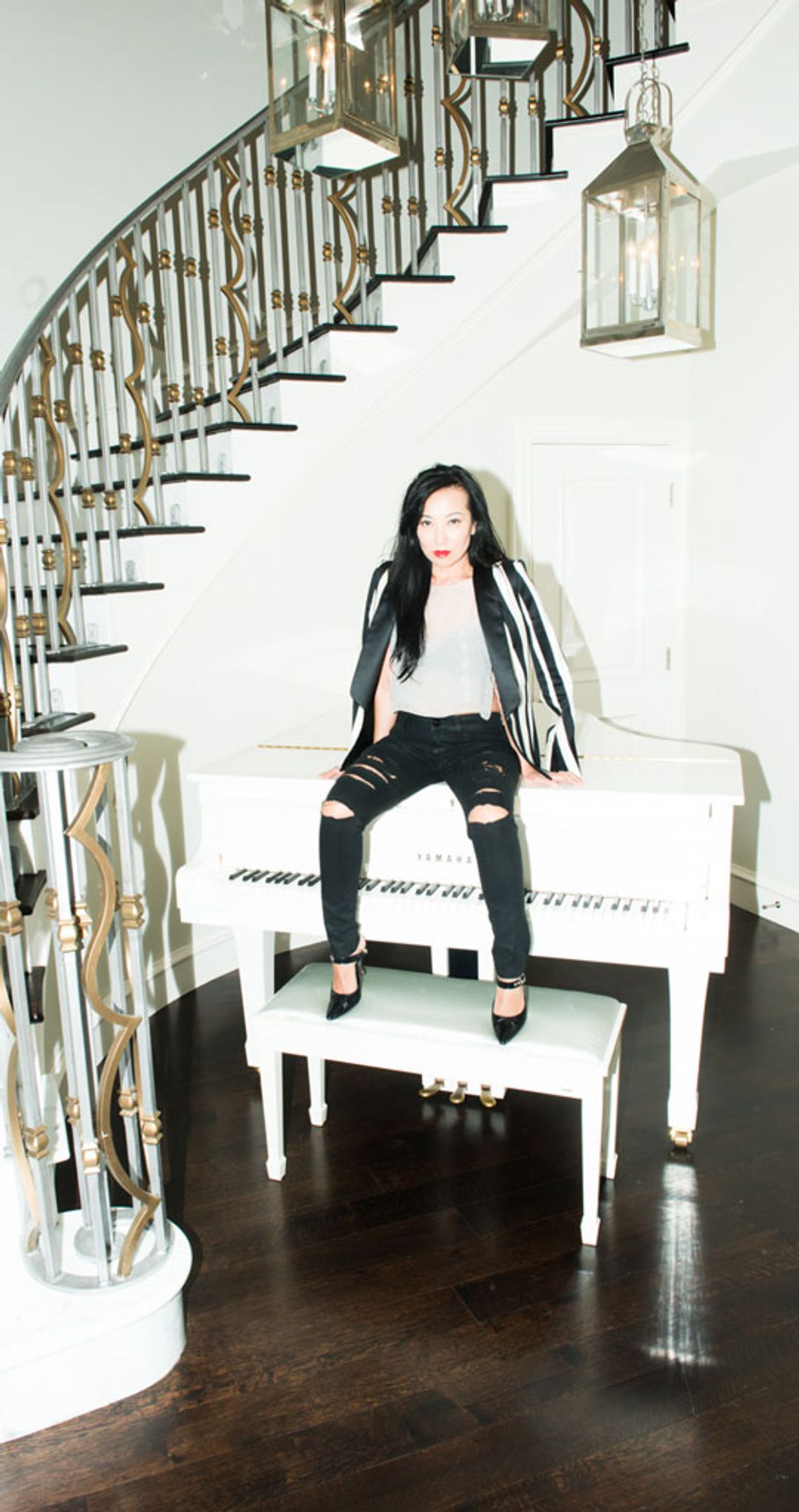 Closet
Tina Craig: Part Two
Co-Founder, Snob Global Media. Dallas
Cliché or not, everything
is
bigger in Texas; see:
Tina Craig
's closet. After catching up with
Craig
– yes,
the
Bag Snob
– in Paris during fashion week, she promised us that if we ever came to her hometown she would take us where very few have gone before: her custom built closet designed by (who else?) herself. "I wanted to be able to see everything when I walked in, like a boutique, with clothes separated by season, designer and color," she told us. The best part? The "accessories wardrobe" she designed with a glass top and retrofitted cubicles for all her
Hermès
jewelry. Before we arrived, Craig
Instagrammed a sneak peek for us of her stacks on stacks of signature orange boxes. 
"All ready for
@thecoveteur!
" it read; she wasn't kidding. "I take the bags in to the Hermès spa regularly and store them filled with acid-free tissue or little plastic pillows, laying down, in the original dustcovers. For this photo shoot I pulled them out to display but they're usually sleeping in their boxes or covers." Now that's what we call rolling out the red carpet. Craig? For us?! You shouldn't have. She even went as far as to prepare us a massive royal feast: homemade egg drop soup, dumplings, spicy seaweed crackers, oh and lets not forget the sticky rice balls for dessert. See? The myth
is
true; everything
is
bigger in Texas. But can we get back to that bag collection for a second? We know you're all curious. Her giant library reads like a kindergarten class attendance: Kelly, Constance,
Jane
Birkin and even Ricky, Ralph Lauren's white alligator jawdropper, which was only one of four ever made. We shopped her "boutique" like it was our own, pulling out each archived piece and holding it up in the mirror fantasizing about how it would look with a particular outfit and wondering if it was our size. For her portrait, it was go big or go home. From a vintage 1950s ball gown (we went grand on the golf course behind her home) to a Balmain jacket and DL 1961 jeans customized by yours truly, – Erin attacked them with a pair of shears in Craig's laundry room and the rest was history! – there is no denying that big is
always
better.