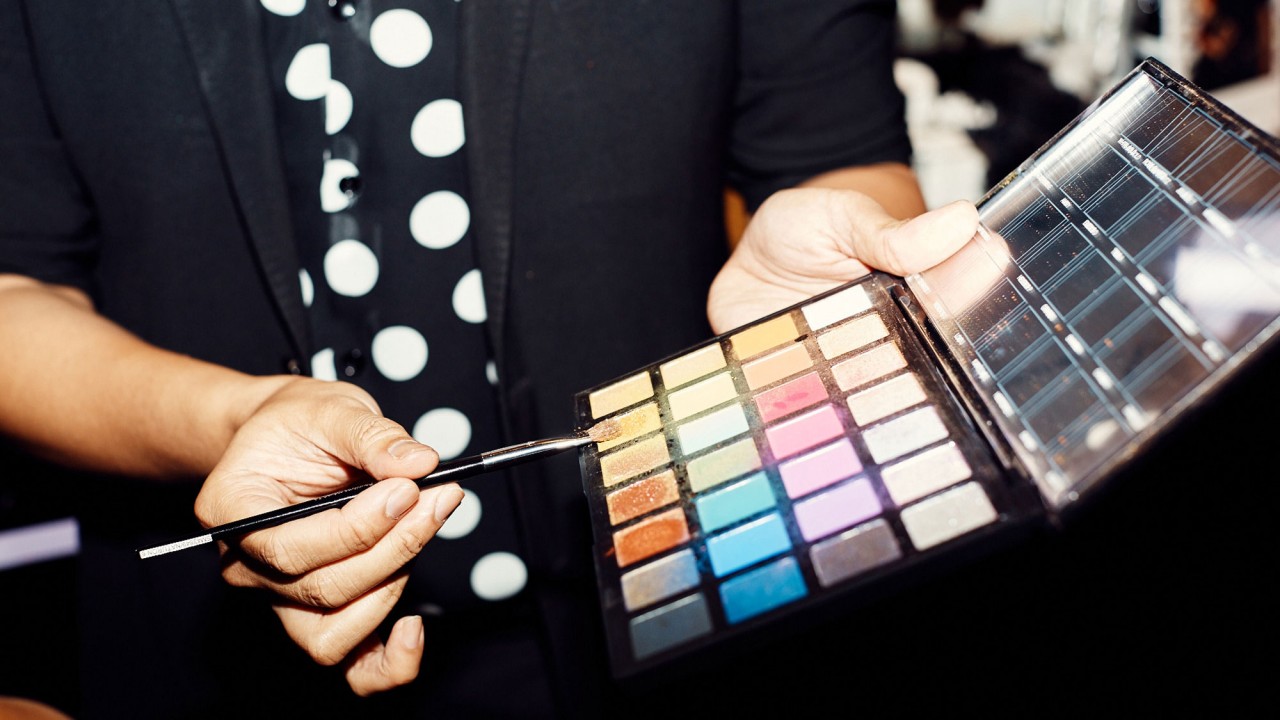 3 Last-Minute Halloween Looks You Can Pull Off with *Just* Makeup
Because who has time for anything else?
We've all been there: It's either the night before or the day of Halloween, and we don't have a costume. The thought of going into one of those seasonal all-Halloween-everything stores sounds like torture (because it is), and to be honest, we'd be just as content eating candy on the couch as we would be going out to celebrate. That is until our friends start calling and texting, telling us about this party and that party and that other party, too, all of which sound very fun. We can already visualize our Instagram feeds populating with Halloween selfies and group shots, and who wants to miss out on a fun night where everyone is dressed in some ridiculous ensemble and partying extra hard? Not us!
When we've reached this juncture in years past, we've put on an all-black outfit, drawn some whiskers on our face with eyeliner, and headed out the door. But this year, in lieu of being a cat for the eighth year in a row, we're taking some tips from Sephora Pro makeup artist Shawn Lumaban and creating the standout looks below: a divine high priestess, a very creepy Pennywise clown, and a gilded daughter of Midas. Ahead, Lumaban's step-by-step guide for how you can pull them off, too, using just makeup. Happy Halloween!
1. Create a glittery, black smoky eye using Sephora Collection Colorful Shadow & Liner in 16 Glitter as a base. Using your fingers, smudge it over the eyelids and under the lower lash line. For saturation and longevity, apply a glitter black eyeshadow on top using a flat shadow brush.
2. Finish the eye look by applying Sephora Collection Long Lasting Kohl Pencil in Infinite Beige along the waterline to make the eyes appear bigger. Apply two coats of mascara on the top and bottom lashes.
3. To create dimension, apply Marc Jacobs Beauty Glow Stick Glistening Illuminator on the high planes of your face (cheekbones, above the brows, Cupid's bow, and bridge of the nose). To intensify, apply Fenty Beauty Killawatt Highlighter in Lightning Dust/Fire Crystal on top.
4. Using Stila Magnificent Metals Glitter & Glow Liquid Eye Shadow in Diamond Dust, create a decorative design on the forehead. Be as creative as you want! Apply the same glitter shadow on the center of the eyelids, outer corner of the eyes, and on the chin.
5. For added drama, use Sephora Collection Cream Lip Stain Liquid Lipstick in Black Cherry on the lips with Fenty Beauty Gloss Bomb on top.