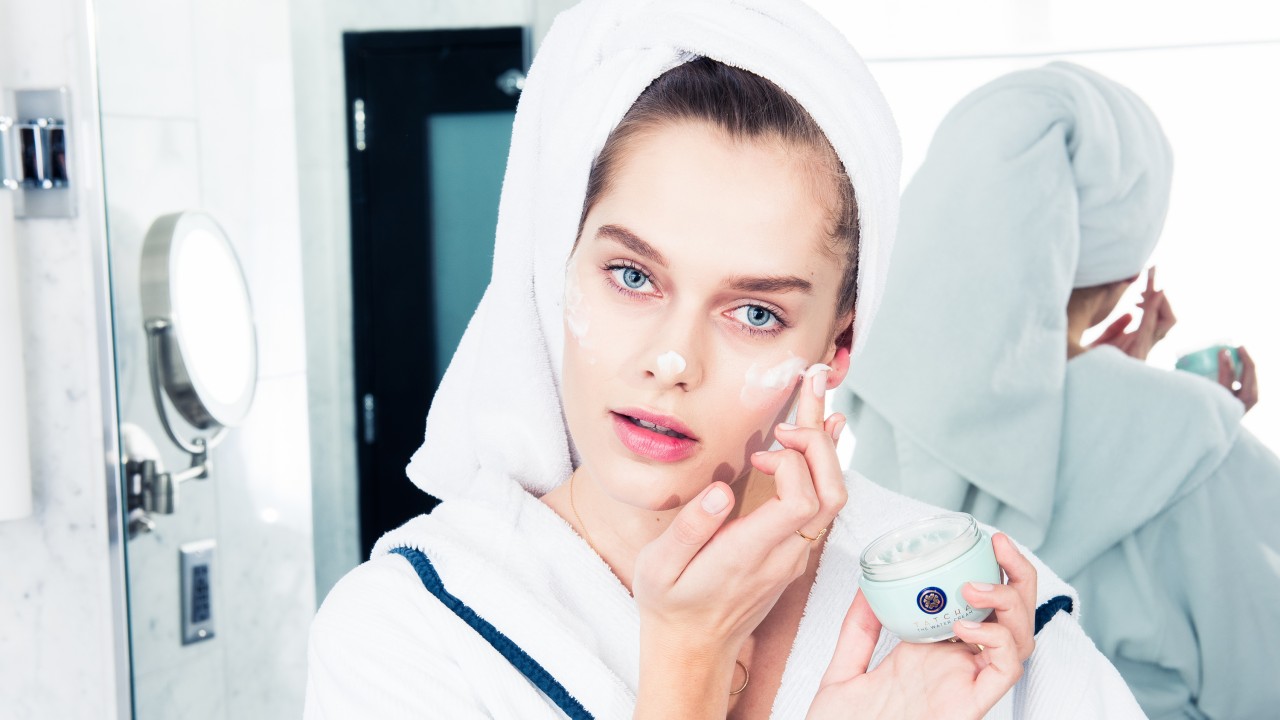 Are You Using the Right Eye Cream?
Four experts spilled on their go-to eye creams. The good news? One of them is under $20.
Finding the right eye cream is so damn hard. We get that it's meant to be preventative and all, so immediate results aren't exactly the claim to fame here, but we at least want to know that a product is doing something if we are taking the time to apply it to our faces every day, twice a day (gently, of course). We're getting a little sick of bouncing around from one eye cream to the next, using whatever has landed on our desk that month, and have decided it's time to finally become loyal to one eye cream. In order to choose which one, we reached out to a few friends who are either experts in the beauty world, or simply always have the look like they just slept for twelve hours straight. Either way, we knew their recommendations would be good. Get reading and then get buying. Those bags and circles have overstayed their welcome.
"The two eye creams I'm in love with right now are Tatcha Deep Hydration Firming Eye Serum and the Lancôme Absolue Eye Cream. The Tatcha is firming, hydrating, and the packaging is genius. It has a cooling ceramic applicator which distributes and massages the product into the delicate under-eye area without dragging or pulling the skin.
"I've found if the skin is super dehydrated or puffy, I'll use a touch of Lancôme's for extra moisture. It repairs and rejuvenates the eye area. The eye contour appears smoother and more radiant. If used over time, skin looks more dense and clearly smoother while reducing puffiness."
---
Shoe Designer & Creative Director
---
"I like [La Mer Eye Concentrate] because it hydrates the sensitive skin around my eyes without being heavy or sticky, and it helps a lot with my dark circles. Since I am Middle Eastern, I easily get dark circles so I need a cream that can fight them."
---
Beauty Director at ELLE.com
---
"I could drink 12 glasses of water, sleep 10 hours, and take all the vitamins, but my surrounding eye skin would still be purple-ish and vascular. Real talk, I look like Steve Buscemi, but I love him. Which means I'm a super-qualified (and discerning) eye treatment guinea pig! Lately I've been using Neutrogena's Hydro Boost Eye Gel, an unscented jelly cream that's perfect for people like me who don't necessarily love the feel of traditional moisturizer. I use it before bed and in the morning under makeup. A+ for silky smoothness, zero eye-irritation, and drugstore price."
"I am really into Bioderma Sensibio Eye. This eye cream is hypoallergenic and fragrance-free, which is great for the eye area—the most sensitive skin on the face. The cooling sensation from the gel-like consistency is also a plus for me—it really feels refreshing on my eyes, which I like. The formula is so light and thin it feels like you're applying water under your eyes. It absorbs quickly, making it great before eye makeup. As most products from Bioderma, they truly satisfy every skin type and are usually formulated for sensitive skin, making their products versatile for anyone."