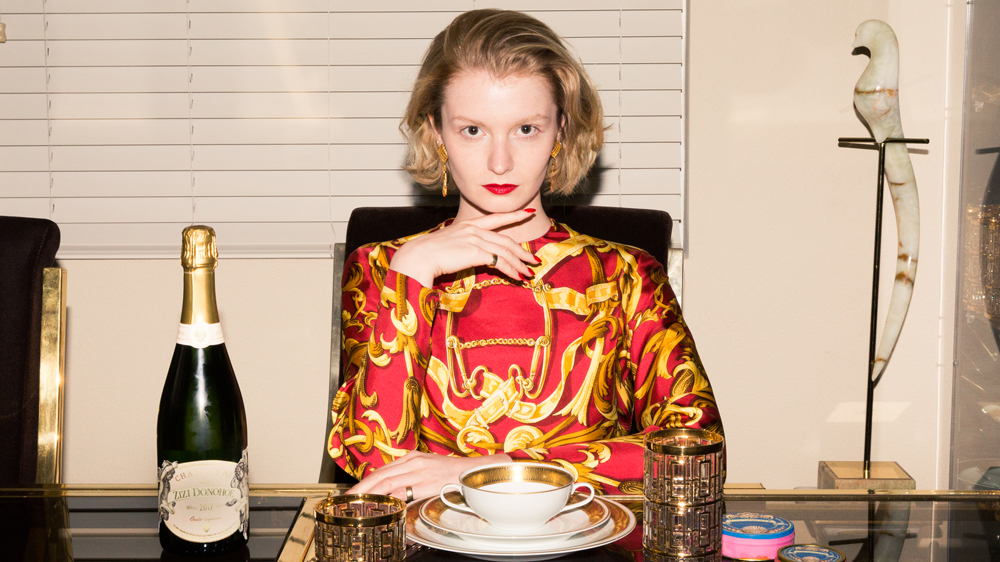 How to Look like an Old-Hollywood Starlet
Who says the past has to stay in the past?
Daisy Donohoe looks like she just walked off the set of an old-Hollywood film. With long gowns, mink slippers (which she designs) and large black square sunglasses, she could be an extra in Down and Out In Beverly Hills or a stand-in for Julia Roberts in Pretty Woman. And either would be fitting as she cites both of the films as major influences on her style. Who says the past has to stay in the past anyway? Here's how to embrace the golden age, one vintage velvet gown at a time.
Coffee runs should be done in silky kimono pieces
Daisy made us completely rethink the way we do our coffee runs. Instead of throwing on sweatpants, she suggests wearing her mink slides. "I want you to be able to go out on a Tuesday morning and pick up your coffee and your pastry [in] your fur because it's a bit chilly, and feel great." The flowing kimono pieces she wore looked great too, and we're convinced we shouldn't leave the house unless we're draped in one.
Long gowns aren't just for Hollywood
Not all of us have big Hollywood parties to attend or red carpets to walk, but that shouldn't mean we can't dress like we do (dress for the job you want, right?!) Plus, old-Hollywood glamour is about looking amazing at all times, and nothing screams old-school cinema confidence like an incredible gown.
 Clip-ons, gloves and kitten heels can (and should!) be added to your daily rotation
We'll admit that we never thought about wearing elbow-length gloves or chunky clip-on earrings unless it was for Halloween. But Daisy somehow wears all of the above without making them feel like they're part of a costume. We're willing to give it a try as well, hoping we can embody Julia Roberts with her red gown and white gloves from that scene in Pretty Woman.