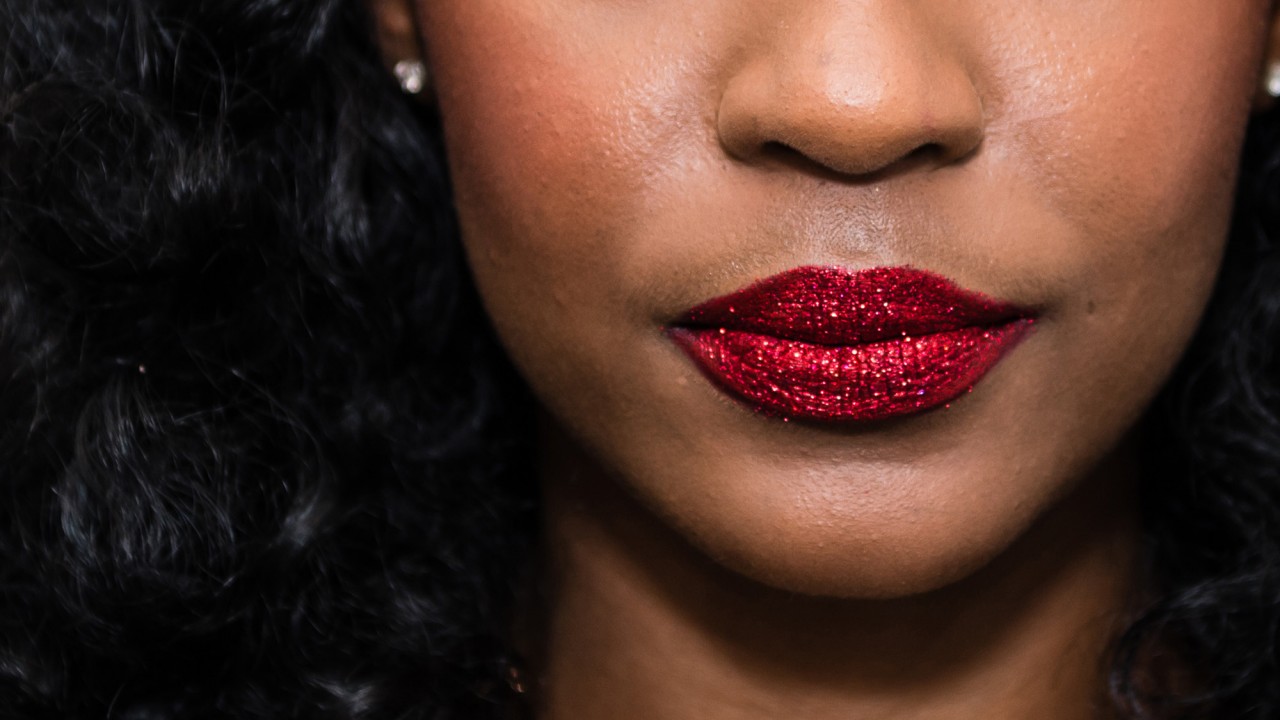 Glitter! How to Wear It, and More Importantly, How to Get It Off
Scotch tape just became a staple in our makeup bag.
Pride is just about now-ish, and that means it's time to invest in at least 10 pounds of glitter in every color! Trust us, there is no such thing as too much if you're attending the parade and after-parties. Extra is the name of the game. But applying glitter is notoriously tricky, so we asked some of our favorite makeup artists for their glitters of choice, tricks for making it stay put though all the celebratory dancing, and how to get it off so you don't fall asleep looking like a disco ball (it will cling to your sheets, your clothes, your hair, the inside of your eyelids...and you will be finding sparkles around your apartment the rest of the year—we've been there). Check out their picks below and get ready to shine bright tomorrow!
The All-Time Best Glitters
Andrew Sotomayor
"I love the MAC Fuchsia, Red, and Gold glitters, and my current favorite from MAC is the 3D Black. It's this amazing hologram glitter that you can add on top of liquid liner for a sparkly 'tuxedo' eyeliner. Applied full-strength all over lids, on top of dark shadow or eye paint, it looks like black diamonds. For an easier application of sparkle, I often use the Urban Decay Moondust shadows."
Patti DuBroff
"If you don't want to deal with glitter fallout, then Stila makes these really cool cremes called magnificent metals glitter and glow creme shadows. My other favorite glitters are from Make Up For Ever. They have multitudes of colors, sizes and finishes."
Daniel Martin
"My glitter of choice is Make Up For Ever."
Beau Nelson
"I love the new Stila glitters. They are so easy to use because they are already suspended in a gel that dries and leaves the glitter in place. I use them as eyeshadow or as glitter eyeliner."
Make Those Little Sparkles Stay Put
Andrew Sotomayor
"To help loose glitter stay on, I use glitter adhesives from Too Faced or from NYX Cosmetics. The texture is a bit waxy at first, which helps glitter stick to your eyelids. For the longest, strongest wear, a theater and drag makeup trick is to dilute a drop of latex lash glue with a tiny drop of water, apply to lids with a concealer brush, let it partially dry, then tap loose glitter on top. It's not going anywhere. It really allows you to apply a solid coat of glitter for an intense shimmer."
Patti DuBroff
"When applying, make sure to use a balm for giving glitter something to grab on to. Elizabeth Arden Eight Hour Cream or Homeoplasmine are favorites. Shadow shields really come in handy when using glitter. They can help catch fallout and the sticky side can also be used for picking up strays."
Daniel Martin
"I use the J.One Jelly Pack on the skin that grips down the glitter. It's an incredible multi-tasking primer that also locks down foundation, but it's skincare."
Now, How to Get It Off...
Andrew Sotomayor
"You can't dissolve glitter like other makeup, so the best thing to do is first massage an oily makeup remover or coconut oil onto your eyes, then wipe it away with a cotton pad and a cold cream. Finish by washing your whole face with a foamy cleanser, and splashing the sudsy water over your eyes. Don't scrub your eyes too hard because the glitter can feel rough."
Patti DuBroff
"l use Neutrogena makeup wipes to remove the first layer. Then I use Bioderma Micellar Water on cotton pad next, followed by a creamy cleanser."
Beau Nelson
"To remove, use remover or micellar water on a cotton pad and for any remaining rogue glitters, wait for skin to dry and then use Scotch tape to grab strays."