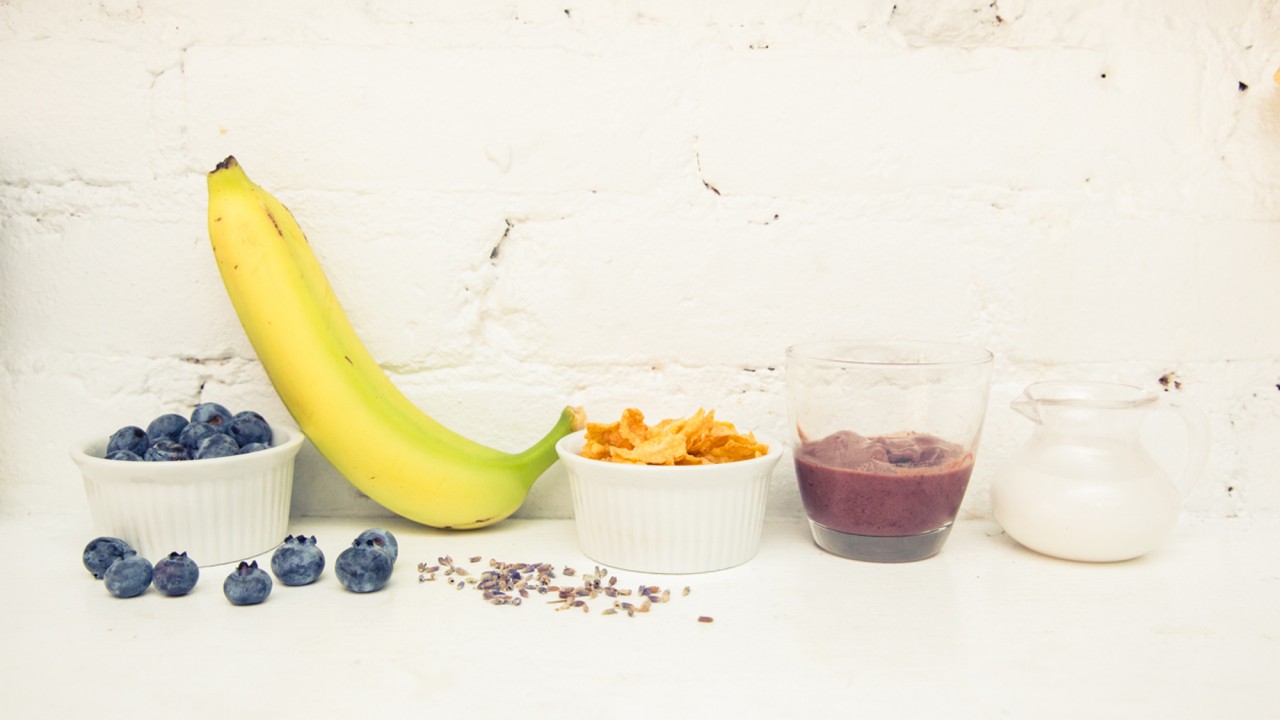 5 Top Models on What They Actually Eat for Breakfast
How Elle Macpherson, Daria Werbowy, Nina Agdal (& more) start their day.
Not to state the obvious, but models are probably the most disciplined in terms of working out and eating healthy. Looking their best is part of the job, yeah, but so is having the stamina to get them from international photo shoots to runway shows and appearances. And they know that the only way to fuel their bodies for long days and never-ending work schedules is with good, whole, and nutrient-dense foods. And coffee too. Here's what five models eat and drink to start their day.
"[I drink a] Nourishing Protein smoothie (almond milk, 1/2 banana, 1 scoop of Nourishing Protein) or fruit (papaya, peach, pineapple, kiwi). Sometimes I have chia seed pudding, or oatmeal, or an egg, or spelt toast."
"I always try to start my day by drinking an entire bottle of water while taking my vitamin supplements. In the morning, I get a large Americano, and in the afternoon, I'll get an iced soy macchiato.
"If I'm up early and have to work, I'll have some scrambled eggs for protein and energy. If I'm not working, I stick to coffee and a small Greek yogurt."
"During Fashion Week I've been going a lot to Liquiteria, and I have a morning breakfast smoothie and a side parfait. Usually for breakfast, I eat eggs. I like to eat something substantial for breakfast; I definitely think it's the most important meal of the day, so sometimes a bagel with tuna and avocado."
"If I'm working out before 8 AM, I'll just have hot lemon and ginger tea beforehand, and either a smoothie or some eggs, salmon, and avocado afterwards. If I'm working out mid-morning, I'll have a smoothie beforehand, and either an egg dish or a chicken, salmon, or quinoa salad bowl afterwards.
"If I'm working out later on in the day, I'll generally have a large, late breakfast or brunch of eggs and a smoothie or a savory quinoa salad bowl, some nuts to snack on throughout the day, and then a protein-rich dinner of chicken or homemade chicken burgers or fish with sweet potato and a warm green vegetable salad topped with nuts."
"I love really long mornings. I'll get up really early and stare outside the window and have a coffee. Breakfast is a really weird one for me; I find breakfast one of the hardest meals of the day. I never know what to have. I think because of the Ashtanga yoga thing, I practice and then by the time I'm finishing practicing or meditating—this is going to sound so insane— it's been almost two and half hours... By the time I do the whole thing, it's almost lunch time."