WWWRN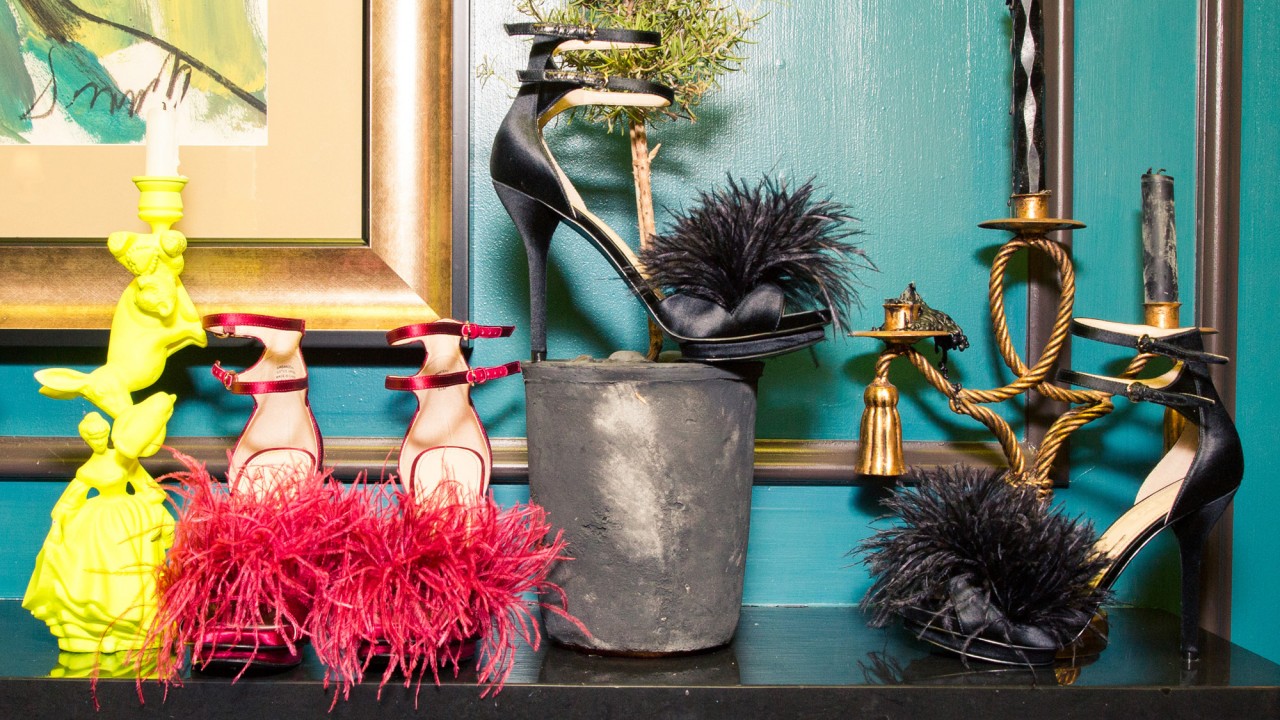 All of the Pretty Things Our Editors are Buying This Week
Payday, baby.
Blame it on the sudden temperature increase (hi, spring! we see you!), but this past week has us scouring the internet for floral dresses, pearl-embellished ankle-baring flats, swing-while-you-walk wide-legged denim, and charming earrings—all while simultaneously apologizing in advance to our credit card statements. But it's also payday (!), and not to brag, but we've gotten pretty good at fashion math lately, soooo here's to giving up our Uber and wine habit next week in sincerest atonement for the below purchases, while also staring in admiration at all of our new goodies.
---
Jodi Taylor
Assistant Editor
---
Alicia Cesaro
Senior Editor: Beauty
1. Seafarer Jeans: There comes a time about this point in the winter where I'm sick of every. single. pair of jeans in my closet. I feel like this wide-legged version from Seafarer is exactly what I need to get out of the denim rut and into springtime.
2. Tabitha Simmons Shoes: *And* it may be officially time to bare ankles (praying hands emoji), so I'm jumping the gun and adding these pretty blue embroidered flats to my lineup.
3. Simona Rocha Earrings: After the whole Restalyn in the ear lobes thing happened, I feel a bit more confident wearing proper earrings as opposed to none or tiny studs. Hello, mismatched pearl gold beauties.
---
Noah Lehava
Senior Editor: Health and Wellness
1. Khaite Christy V Dress: This past weekend's warm weather was the ultimate tease, but now, I can't get my mind off summer. I will live in this!
2. Sanjay Kasliwal Earrings: I have a little soft spot for rubies and seed pearls (even better together!), and these earrings make me want to empty out my bank account just so that I can call them mine.
3. Rails Shirt: Like I said, I have summer on the brain. This + 501 cutoffs = uniform.
---
Laurel Pantin
Editorial Director
1. Sidney Garber Bracelet: Since recently interviewing Brooke Garber Neidich (aka, the most fantastic woman I've ever met) and seeing her massive stack of bracelets, plus Stellene Volandes's giant collection of Sidney Garber rolling bracelets, I've wanted one of my own. It's *definitely* out of my price range, FYI, but this chain-link bracelet is a smidge more approachable.
2. DVF Dress: I am 1,000% behind Jonathan Saunders at DVF—especially his long, flowy, floral dresses.
3. Brigid Blanco Earrings: Despite making a serious jewelry purchase while in London for Fashion Week, I would love to drop another chunk of change on these incredible Brigid Blanco ceramic-and-tanzanite earrings. They're perfect.
---
Emily Ramshaw
Senior Editor: Features
1. Chloé Gown: The news that Clare Waight Keller is leaving Chloé got me right in the heart. Not to be cheesy, but she makes the kind of clothes to fall in love in. And I would die to own one of her ruffly gowns before they stop selling them.
2. Dear Frances Slides: If you are a slide addict (and who isn't these days), Dear Frances will be your favorite. It's certainly mine. How beautiful and simple are these pearl-embellished ones from their new spring collection?
3. Brock Collection Jeans: Brock Collection's jeans are absurdly expensive for denim that looks a whole lot like vintage. But they have a cult following, and I was just on set with a woman wearing them, and I've never seen a pair of jeans fit just so right. So, yes, I want them. I want them bad. Eff the price tag.
1. MSGM Ruffle Hem Jeans: If I were jeans, I'm pretty sure these would be me. Cropped enough to elongate my short legs, loose enough to move around in, and a ruffled hem for a feminine touch? Get in my closet already!
2. Jennifer Fisher Ring: I'm not exactly sure what my thoughts are on the pinky ring trend, but I'm definitely down to give one a try and find out.
3. Sandy Liang Dress: I've tried reallyfreakinhard to justify to myself why I need this dress, and, honestly, I've come up with nothing. Let's just file this one under "treat yourself," because I'm so looking forward to rocking it with white sneakers and statement earrings on the weekend.
---
Meagan Wilson
Editorial Manager
1. Balenciaga bag: I'm happy to cop to being a sucker for a trendy bag. It's just one of those things I've had to come to accept about myself. So, this Balenciaga bag.
2. Maggie Marilyn shirt: A classic white shirt gets an instantly Diane Keaton-tinged update courtesy of two detachable ruffled bands, and I need it immediately. (There's something about ~fashion~ items that come with detachable anything that hooks me, instantly.)
3. Attico mules: I spied these at the Opening Ceremony in L.A. and haven't been able to get them out of my head ever since. Perfectly sensible satin mules, only with a crystal palm tree. They're perfect!
Part of the series:
WWWRN