In 60 Seconds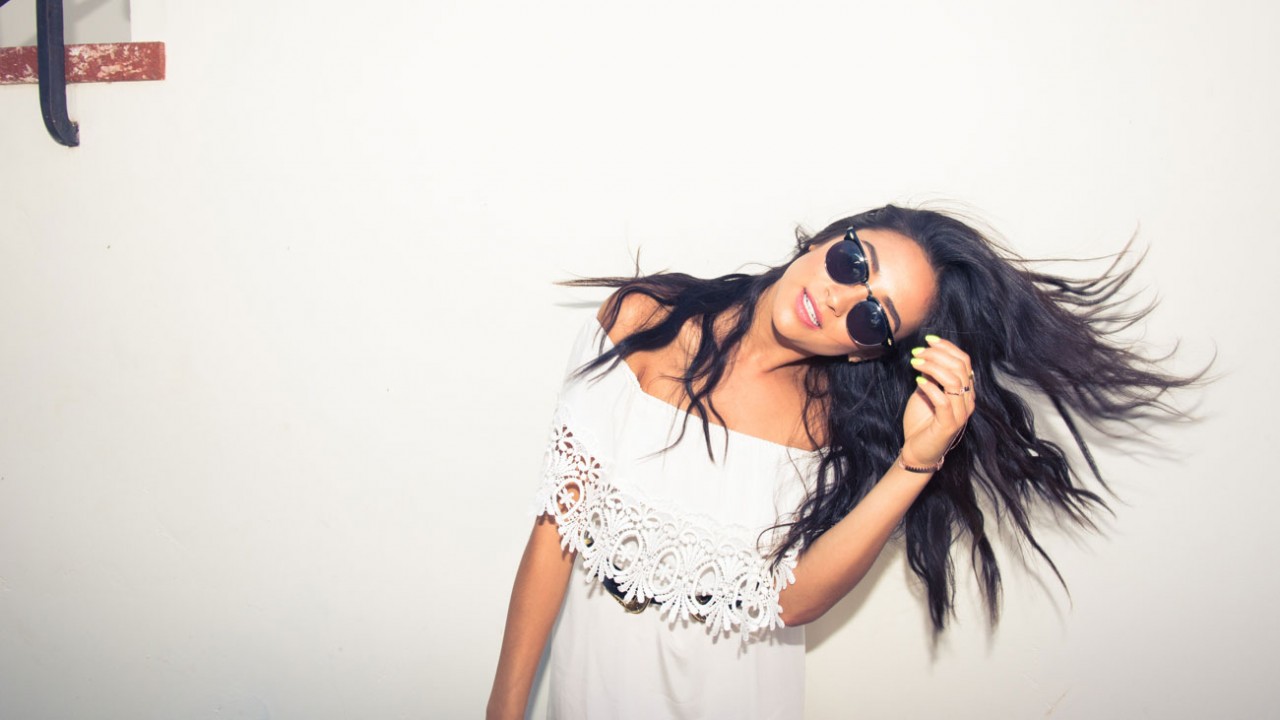 How to Style 4 Summer Trends for Winter
You don't have to retire your off-the-shoulder tops *just* yet.
While it's unlikely that you can leave the house with bare legs or sun-kissed arms on full display, that doesn't mean you have to pack away all the gems you spent the summer collecting. Slip dresses, off-the-shoulder tops, cropped flares, platform sandals—all are fair game for winter with just a few key styling tricks. This is how we're wearing summer purchases year-round.
The best way to wear your slinky slip dress this winter is with a big-ass sweater or cardigan on top. Layer it with a pair of heather-gray tights and chunky hiking socks scrunched down around the ankles of a pair of heeled booties, and you're all set for any winter activity (especially your 1,999,999 holiday parties!).
Whether your top is ruffled and billowy or more fitted, a tissue-thin turtleneck in a contrasting color is your best friend. Wear the look with a pair of high-waisted jeans, an oversized motorcycle jacket, and flat boots for day.
You likely spent the summer wearing breezy tanks or vintage-style tees with your cropped flares. The good news is that this flattering pant shape isn't going anywhere and looks just as good with a thin ribbed knit sweater, blazer, and calf-height boots underneath as it does with sandals.
We've seen platforms come in, then out, then back in, then out, then finally in fashion again. And to be completely honest, we're glad they're back considering the many nights we've temporarily lost feeling in two toes due to a particularly pointy pair of stilettos. Now you can keep partying in your cozy open-toe platforms if you style them with a pair of opaque tights layered with glittery socks. Wear this look with something long and swingy for a boho vibe, or short and boxy for a sleeker look.