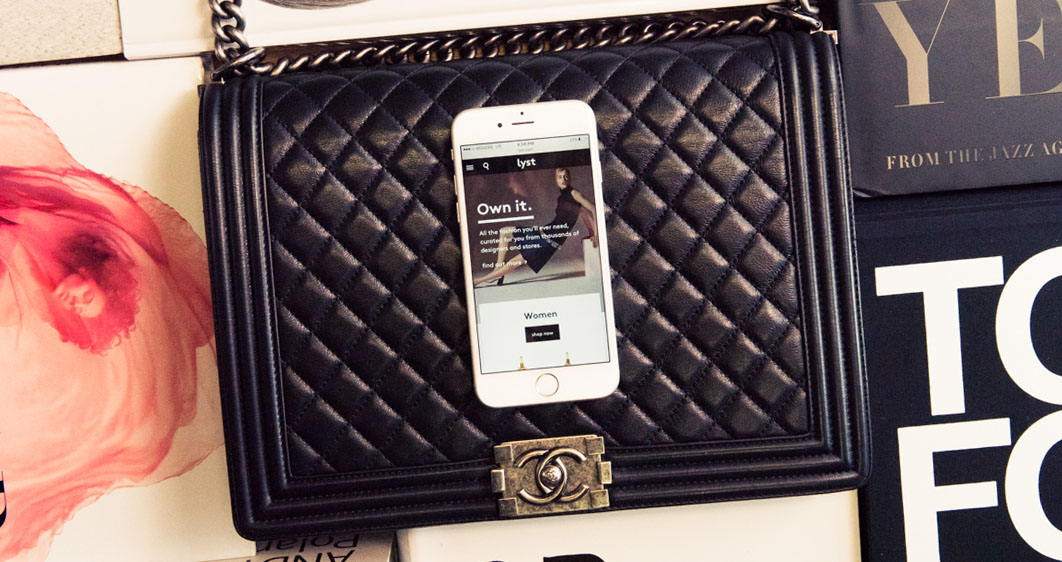 Editors' Picks: Holiday Party Edition
Because what you wear to your office Christmas party is really what the festive season is all about.
Why is it that holiday party dressing is such a different animal than, um, regular party dressing? Just putting that question out into the ~universe~. Whatever the reason (maybe all the pop Christmas music melts our brains into visions of sequins or something), it is, and, well, on top of the gifts—we also have to spend our $$$ on new spangly outfits. Frankly, though, we'll take the excuse (like we need one) to get a new outfit or five, no matter how illogical it might be. Yeah, we still want all the pretty things (these things are maximally important for our enjoyment of all the hor d'oeuvres tables and small talk with tipsy colleagues after all), we just would rather make it slightly easier on ourselves considering we should probably be devoting most of our retail hours to our loved ones. Enter Lyst, which might just be the most convenient way to shop, ever—a.k.a. every designer we're obsessed with and a universal shopping cart. Yes, it's as dangerous as it sounds. The saving grace is that almost everything is on sale. So now we don't even need the holiday party excuse.
This year I'm eschewing any and all holiday engagements in favor of flying somewhere far and warm to hide out on a beach à la Vince Vaughn and Reese Witherspoon in Four Christmases (well, minus the part where they miss their flight). Which means that for the first time in a long time, I don't have to constantly search for an appropriate outfit for my boyfriend's super corporate annual party, not find it and then drop $500+ on a not-so-great dress at the last minute. Which is kind of awesome. But if I was sticking around, this is exactly what I would be wearing: a scarlet Mary Katrantzou dress with a flared skirt that speaks for itself and feels slightly like something Megan Draper would wear in Mad Men; vintage-y Lulu Frost earrings to serve as awkward convo ice breakers and the sleekest silver pumps, ever.
Renée Rodenkirchen
Photographer & Videographer
Like a wise woman once said... express yourself. Her name is Madonna and you should probably watch her music video after you read this. Inspired by this notion, I'm doubling up on the flared accents, guys. Since I'll be in the snowy north this holiday, I might as well keep the chic going under my parka. Party on top and bottom: peplum and flared pant combo. And I can't resist these Valentino boots, too.
Meagan Wilson
Senior Editor & Social Media Manager
Holiday party season is a peak time in which to masquerade that your life is in order. Catching up with vaguely passive-aggressive extended family, everyone you've known since childhood is in one place (often with their competitive parents in tow), and there's at least one house party in the mix
All of this, with the addition of alcohol and lots of it... 'tis the season, right? With this in mind, I've come to think of what you wear to said occasions as battle armour. Too aggressive? Just me? Whatever. Here goes: this black Stella McCartney coat is all sombre and structured and stuff, but the floral embroidery is all, "I can hang". This insane sculptural Tibi ear cuff and Edie Parker box clutch, found on Lyst, are the perfect accompaniments.
Emily Ramshaw
Senior Editor
Forget the whole Ugly Christmas Sweater trope. Holiday parties are the time (for me) to wear silver metallic, fox fur-lined jacket—because, really, why not? And also, when else is something this festive appropriate? Balance it out with floral Stella McCartney trousers and a smack of minimalist jewelry and I'm totally ready to start any punch bowl conversation.
 
Noah Lehava
Senior Editor
Hi there,
Thank you for your note!
I am on holidays in the :sunny: until 2016. Byyyeeee. Please excuse my :radio: silence but I'll get back to you on my return. In the meantime, I'll be wearing sequins, feathers and champagne bottles as earrings :sparkles:. If anything is urgent, please email [email protected]
Best,
Noah
Get on our holiday party dressing level and sign up for Lyst. Think of it as a gift to yourself.