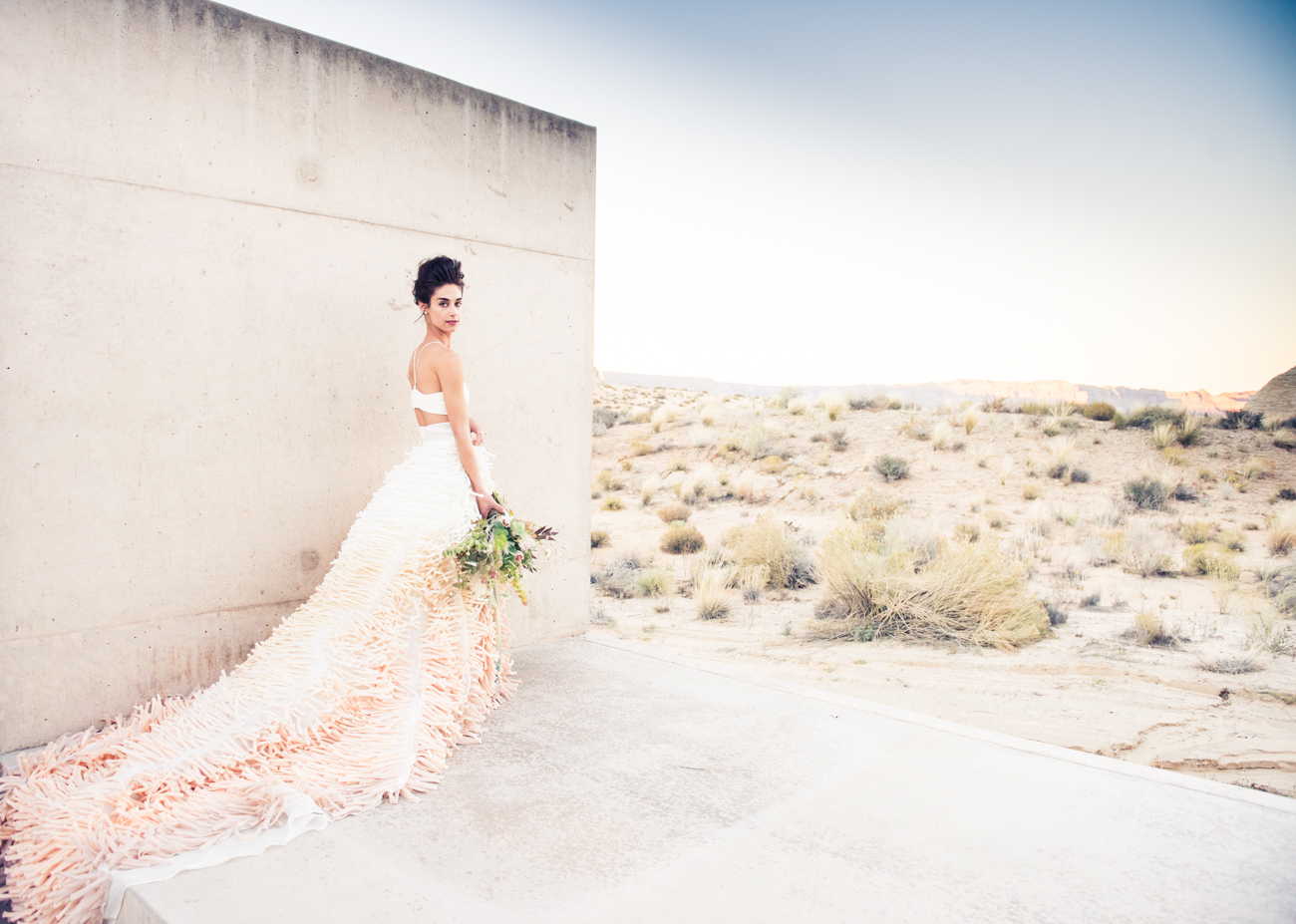 Andi Potamkin & Jordan Blackmore Get Married
The dreamiest desert wedding you've ever seen. Utah
We're just going to go right ahead and say it; we don't shoot weddings. Except this one. Oh, and this one. And the one you're about to obsess over here. Basically, you already know that's not true. At all. It's more like we only selectively shoot the weddings of a select few Cov-alums who have, uh, extravagant tastes. It's sort of like we kind of can't miss seeing it all go down for ourselves, so we somehow sign up to the daunting task of capturing what's probably the most important day of their life. Like when Andi Potamkin dialed us up to invite us to her OTT desert nuptials to her then-fiancé Jordan Blackmore (and as she spilled more details with every proceeding phone call) and we couldn't not have our cameras there to capture it all. We mean, we already had a little inkling (remember this?) that the cumulative wardrobes of the festivities were going to be that good. So yeah, you could say we were a little excited.
Once the real life invite (er, more like package) landed on our desks—enclosed with sage sprig, color palette dress code (that no one diverged from for the entirety of the wedding, BTW), and calligraphic note to join the couple for four days of activities and matrimonial celebrations in the Utah mountains—it was pretty damn clear girl knows what she likes. And we can totally appreciate that.
Click on the images & headings below :point_down: :point_down: to view.
Take your time. We'll be here all day.