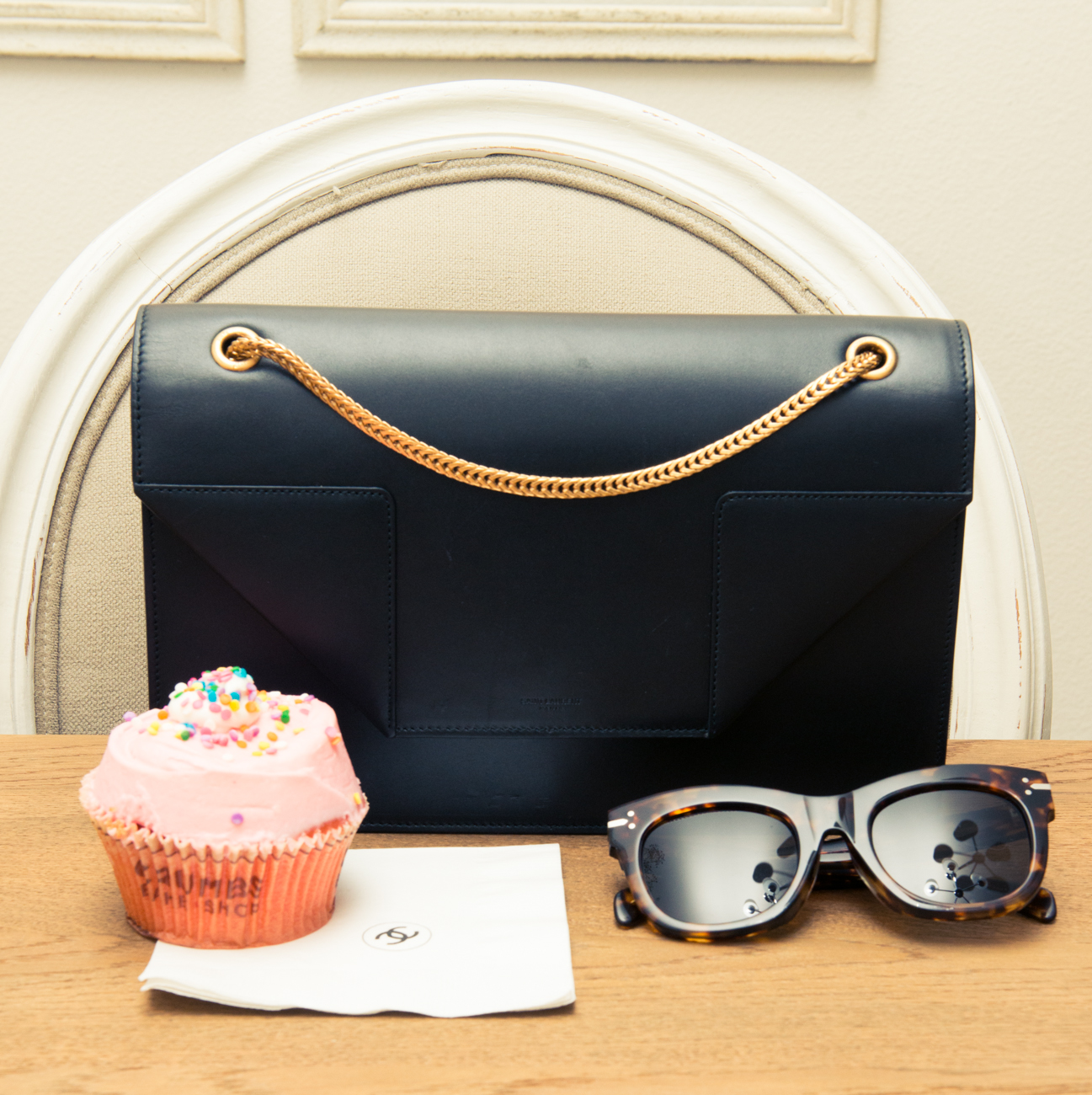 Everything Our Editors Love RN
TC HQ watercooler talk.
Hint: there are female friendship podcasts featuring Emma Stone and Lena Dunham, furry patchwork coats that are totally appropriate for selfies in the Red Square (the Cov has taken Moscow, guys), Korean beauty sleeping masks (it hasn't gotten old, okay?), and a surprising amount of crushed velvet. Which TBH, isn't really all that surprising considering we're still wishing it was the '90s. Plus, the books and articles we're reading, songs we're listening to... it's basically a whole mid-November cultural-ish roundup. 
Meagan Wilson
Senior Editor
1.
I'm on my second pack of these little Sephora-brand Konjac sponges. Sephora.com tells me they're biodegradable and made with charcoal and antioxidants, respectively, (who knew!), but all I know is that they're the perfect gentle physical exfoliator, take 30 seconds to use in the shower and leave your skin feeling resurfaced and soft.
2.
This New York Magazine article on impostor syndrome is the truuuuuth. The only question: am I lowkey trying to make myself more likable by talking about it? Guess you'll have to read to find out.
3.
Trapsoul by Bryson Tiller pretty much defines a genre that now spans from The Weeknd to Travis Scott—it's also the soundtrack to 95% of Kylie Jenner's Snapchats. 
4.
I mean. Can you even? These velvet Rosie Assoulin trousers come in a mustard-y color, too, currently sold out on MyTheresa, that are worth stalking until they potentially come back in stock.
5.
I binge-watched half of Aziz Ansari's new Netflix series, Master of None, last weekend with zero expectations. It's smart and sweet and the fact that he cast his real life parents sort of clinched the whole thing for me.
Emily Ramshaw
Senior Editor
2.
I'm in Moscow right now for work (stay tuned for some very special, very OTT, very Russian closets), and watched Anthony Bourdain do his thing in the city while I was packing. So our experiences are pretty different—I'm unpacking Mary Katrantzou-stuffed closets and he's talking to dissidents and eating caviar—but it was interesting and eye-opening nevertheless.
3.
Podcasts are my jam. I listen to them whenever I'm walking anywhere. So I was pretty happy to see Lena Dunham getting in on the action. The first episode, out last week, features Emma Stone and June Squibb, among many others, talking about female friendship. Plus it has all of Dunham's heartfelt and humorous signatures. Get on my podcast level, guys.
4.
As I mentioned, I'm in Moscow. It's already full-on winter here, and if you're not wearing some kind of fur or fur accent you stand out like, well, the North American that you are. I'm going all out with this Marni patchwork extravaganza. What can I say? It goes well in Red Square selfies.
5.
The By Terry cream is the latest product in my quest to smooth and moisturize by travel-worn, winter-weathered skin. It's on my early Christmas/Cyber Monday wish list.
1.
I'm halfway through Fates and Furies, it's so addictive that I stay awake past my usual one-chapter-then-pass-out bedtime. It's the story of a marriage told from both parties, over twenty-four years. So basically like The Affair, in novel form. It brings that whole "every story has two sides" things to another level.
2.
TBH my boyfriend dragged me to go see the latest 007 movie... but then I noticed the wardrobe. And Léa Seydoux was so glam, I haven't been able to stop thinking of her head-to-toe white stranded-in-the-Moroccan-desert ensemble.
3.
This mask repairs your skin while you sleep. Which for laziness reasons, I'm so into. And waking up to clearer (subtly rose smelling) skin is the best.
4.
A Bilbao hotel, minutes from the Guggenheim, surrounded by pinxtos bars and located in one of my favorite countries. I mean, it's the dream.
5.
You know what would make a whirlwind bar-hopping tour around Bilbao even better? This sparkly, swingy, metallic-y gem of a Chrisopher Kane skirt. Add. To. Shopping. Cart.
Noah Lehava
Senior Editor
1.
I'm so close to finally trading in my spazz-y iPhone 5 for the 6s—like sooooo close, guys. And once I do, I'm getting this case it's every bit as pretty and cool as it is functional.
2.
This Ted Talk teaches you how to spot a liar. And let's be real, we all have encountered one (pathological or otherwise) in our 20-something-years on this planet. Amiright?
3.
Heart. Is. Broken. That this crushed velvet dress of my '90s dreams is sold out. I shall await your return, my beautiful.
4.
There's something about a sleek AF watch that makes me feel like an adult. I should really get on that...
5.
I'm heading to Barcelona at the end of the month and cannot fucking wait! Okay, just Google imaging all the food I'm going to eat and architecture I'm going to see… byeeeeee.