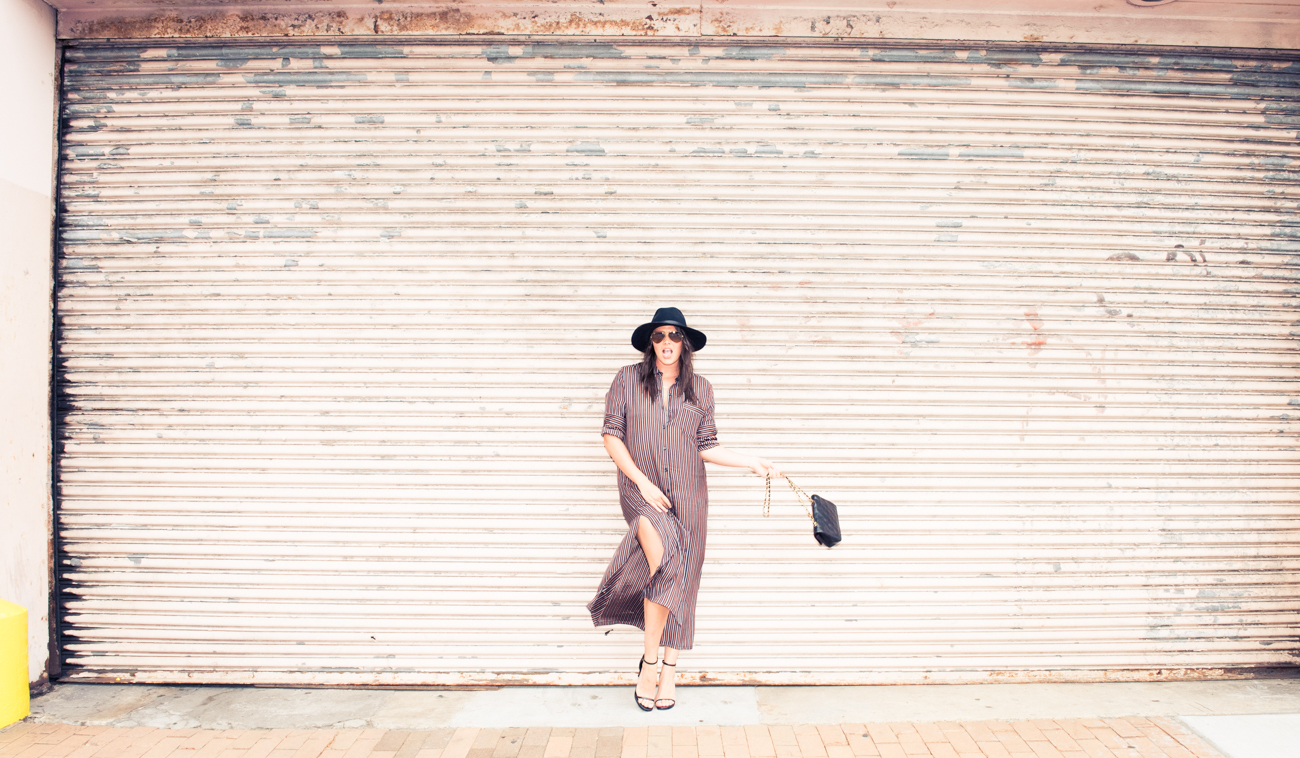 Editors' Picks: See Ya Summer
Come Back Soon, Okay?
It's official: our favorite season is coming to a close and we're upset about it. Real upset. August is slipping off the calendar so fast there's barely any time to cross reference our warm weather bucket lists without being overwhelmed by fashion week memos. And yeah, as you can tell from our roundup of all things autumn, we are just the tiniest bit excited for cozy separates, leather jackets and brisk air. But in an effort to avoid regret come winter, we're reserving this weekend as a celebration of all things summer. Whether it's by the sea tackling a frothy reading list (China Rich Girlfriend anyone?), barbecuing in the park or enjoying a last-minute holiday, here's what we'll be wearing. It's what summer would have wanted.
Meagan Wilson
Senior Editor & Social Media Manager
Typhoon season and overcast skies don't exactly scream the ideal sayonara to summer. But this tee by A.W.A.K.E. could not be more perfect as I write this from Tokyo (which I'm visiting for the second time in five weeks). This J.W. Anderson pleated skirt is the perfect transitional piece and wears as well with a weird cartoon tee as it does a button-up shirt. The slides are, ironically enough, exactly what I've been searching high and low for all summer—more elegant and minimal in black leather than their Nike counterparts, but still casual enough to, again, wear with literally everything (~$400 price tag notwithstanding).
Emily Ramshaw
Senior Editor
Mostly, the reason I'm not ready for summer to be over is because dressing for a night out (my plan for this weekend goes about as far as that) is just so damn depressing in the winter: wool layers might make for a sweaty dance party come 3 AM, but not in a good way. Where has this Proenza off-the-shoulder crop top been all my life? And this Christopher Kane skirt is kind of ideal, no? And fine, so I won't be wearing these Newbark slides to the bar, but they'll go well with my destroyed denim for a sloth-like brunch on Sunday.
RenÉe Rodenkirchen
Videographer & Photographer
If I'm going to an end of summer pool party/beach party/lake house party, somebody please bring me this outfit!?
Although fall is in the air, it's still real hot out, so let's not jump the gun and forget about the warm breezy air of summer parties past (and future). Shorts, bathers and espadrilles still need to be in my wardrobe. White and pink will also help show off that bronzed glow we've been working on during our long days at the office :wink:
Noah Lehava
Senior Editor
I'm in denial. Absolute effing denial. Summer can't possibly be over, it hasn't even started. Plus, that entire bucket list of 'summer things' I made with my friends back in Feb... yup, haven't done even one. So I guess I know what I'm doing this weekend: in the interest of at least checking off one box, I'm calling up a few of my girls, stocking this champagne case with two chilled bottles (dibs on not being DD!), throwing this pouf in the backseat and heading to the drive-in for a good ol' fashion outdoor flick. Maybe we'll even stick around for the double feature.
Alicia Cesaro
Editorial Assistant
No, I'm not excited for fall. Like not even a little bit. I mean, I've flat out refused to wear pants for the last three months and can typically be found in my mom's beach chair just living the good life with a tattered issue of Real Simple—lol, guys—and a tumbler full of wine. But alas, there's that thing called work... and seasons. So this weekend I'm living it up in my usual style, in a bathing suit that doesn't fall off when frolicking (falling) in the waves and inadvertently moon all my neighbors (thanks, La Perla for having my back outside the bedroom); vibrant espadrilles for ice cream runs and Skinceutical's C E Ferulic, to slather on afterwards, because it doesn't judge you and your freckles when you forget to reapply SPF.