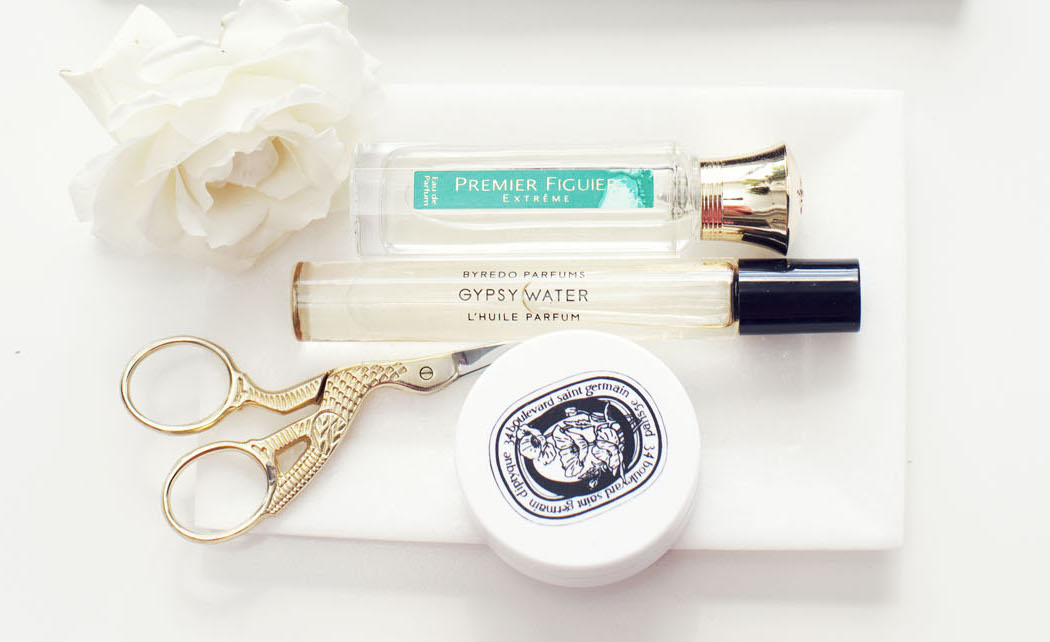 How Often Do You Really Need a Haircut?
And what to do in between. Five hairstylists weigh in.
When it comes to the whole salon visit thing, there seems to be three different clans: those who view a visit in the chair as a viable alternative to brunch with friends and whose next consecutive appointments are already booked in their iCal; those who piggyback a minimal trim on top of their requisite dye job (what, you thought lilac hair was manageable?); and those whose salon visits only happen as a result of an at-home botched chop. Whichever you may fall into, by the time you've survived teenaged hair experimentation (hands if you accidentally ended up with a mullet) and extensive college-timed grow out (we avoided scissors for a full three years, you?), by the time you're a supposed adult, you would think you'd regular trim maintenance figured out, right? Maaaaybe not.
In the interest of enlightenment, we asked five hairstylists for their insights on how often we should be heading to the salon chair and what to do between cuts. It's called being responsible, guys.
ERIC ROSADO
On maintaining a short haircut…
"These haircuts require more visits to the salon in order to keep their shape. I make all of my clients that have crop pixie cuts come in every 4-6 weeks. I actually have some clients that come in every 2 weeks to clean up around the ears and nape; it's really all about the details. With the long bob you can go a bit longer than a pixie, so I recommend 6-8 weeks to my clients. If you wait longer than 8 weeks the shape will start to change."
On how you can prevent damaged hair between cuts…
"If your hair is chemically processed (color, bleaching, relaxers or keratin) or you like to use hot irons every day, that can be very damaging. Everyone has clients who don't want to cut their hair and I tell those clients to at least come in for deep conditioning treatments every 1-2 months. Chronologiste by Kerastase is an amazing in-salon treatment that I like to recommend to my clients."
On the power of listening to your hairstylist…
"Maintaining a healthy head of hair does not happen overnight. Make sure you are paying attention to what your stylist is recommending to you. As a professional, I know how often my clients should be coming into the salon to see me, and what products they will need to help maintain beautiful healthy hair. My clients always leave my chair with a hair routine and clear path to keeping their hair looking amazing. Pre-booking your next appointment before leaving the salon is a great way to keep on track with your hair without having to think about it later."
URSULA STEPHEN
CV INCLUDES: Rihanna, Rita Ora, Paula Patton, Kerry Washington
On the power of trims…
"Trimming your hair regularly is a part of hair health and growth. If you trim your hair once or twice a year you may experience breakage caused from split ends. This may result in the need for more than a trim when you finally do get to the salon."
On why you should deep condition religiously…
"Deep Conditioning is a set rule no matter your hair type, texture, or length. Everyone can benefit from a deep conditioner in a positive way. And with the affordable options you can get quality hair care products for a reasonable price. One of my favorites is Motions Treat & Repair Color Care Deep Moisture Masque."
EDWARD TRICOMI
Co-Founder of Warren Tricomi Salons
 On maintaining a short haircut or bangs…
"The amount of time you can allow to pass between haircuts depends on the type of haircut you have. If you have a certain style that's a lot of work to maintain (for example a bob), then you need to cut it about every 8 weeks. If you have very short hair (like a pixie cut) or bangs you need to cut it every 6 weeks."
On style retention…
"Surprisingly, it's not about texture but about maintaining the style of the haircut. Sometimes as your hair grows out it can transcend into different looks and can allow for more time between cuts."
On the damage associated with not cutting your hair frequently…
"There won't really be damage to the hair if you don't cut it frequently, but the ends will be dry. Your haircut will also eventually grow out and won't have any style. Believe it or not, some people with very long hair can get away with cutting once or twice a year."
MARA ROSZAK
CV INCLUDES: Emma Stone, Zoe Saldana, Lily Collins, Kate Mara
On maintaining short hair cuts…
"For shorter styles it's more important to have a 'shaping' scheduled for anywhere between 6-8 weeks. Because pixies and long bobs are all about their shape and length, they tend to need a bit more maintenance than longer styles. That being said, styling in between cuts is easy and effortless."
On the power of trims…
"If you only cut your hair a couple of times throughout the year, the possible damage you face is breakage from dryness and split ends. Hair can break shorter than it would if you were getting consistent trims. I say every three months for regular trims across the board."
KIM KIMBLE
Owner of Kim Kimble Salon
CV INCLUDES: Mary J. Blige, Kelly Rowland, Tia Mowry-Hardrict, Taraji P. Henson
On how often to cut your hair…
"Cut your hair every 2 – 3 months. It's simple: stick to your routine."
On why skipping a haircut will make your style lose shape…
"Not only will you start to develop split ends, but your cut will also lose its shape. It's healthy to stick to the 2 – 3 months cut rule no matter what your hair length or texture to prevent this."
On the power of cutting your hair dry as opposed to wet…
"Always cut your hair dry as opposed to wet. It allows the stylist to give a more precise cut - we can see the shape/length/volume more accurately when the hair is dry - and it puts less stress on the hair."