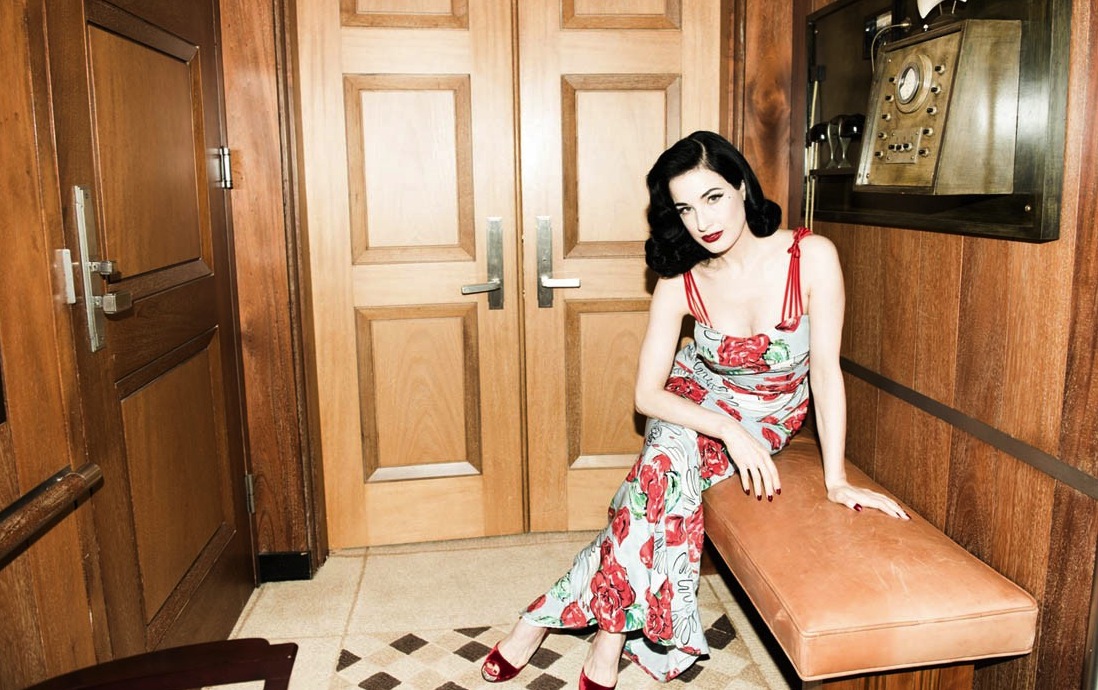 Lightning Round: Dita Von Teese
The burlesque queen on post-Pilates tacos and the best red lipstick
Whether it's revealing the correct way to wear a garter belt or divulging her extensive collection of custom-made Louboutins or her background in the EDM scene, Dita Von Teese's candid retorts are always a red-lipped breath of fresh air. (No publicist censorship here.)
The reigning queen of bedroom dressing (Hugh Hefner being the king, of course) is launching a new lingerie line at Bloomingdale's, also known as the answer to that age-old question, "What the f*** do I wear under this?!" Think leopard print, Chantilly lace, red silk and black tulle dressing gowns.
We caught up with the enterprising burlesque bombshell to talk taco fantasies, Gregory Peck and diving naked into a giant bowl of île flottante (please, did you expect anything less?).
P.S. Get the chance to quiz Miss Von Teese yourself on March 20th at 6 P.M. at Bloomingdale's 59th Street in New York.