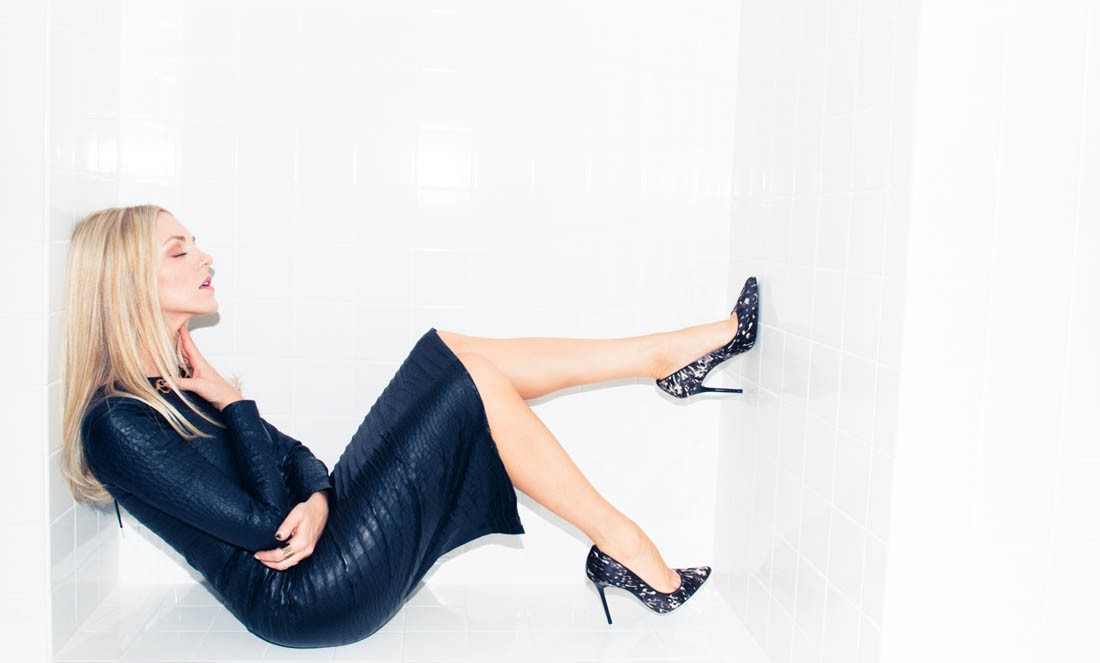 Shea Marie Does NYFW
Blogger, Peace Love Shea. New York.
"Fashion Week should be called 'Survivor.' I felt pretty prepared with my survival kit, although I'm not so sure it worked because I barely made it out of NYFW alive, coming down with the flu and all," blogger Shea Marie joked. "So take my advice for what it's worth and definitely pack Emergen-C."
Before being hit with a brutal case of the sore-throat-and-sniffles, we caught up with Marie at the Hudson in their ultra-luxe Penthouse Suite (only the best, right?) While we planned to keep things pretty PG, – remember what happened last time? – everything stayed pretty sweet and innocent give or take a few bare midriffs; but whoever said crop tops were a crime? After taking in a few shows and getting snapped by a slew of those will-do-anything-for-a-photo streetstyle photographers, Marie made time to give us a little look into her luggage; one word: shoes… and lots of them. There were the "blogger basics" as we like to call 'em – cue the quirky beanie "borrowed" (but not actually) from Cara Delevingne – and a flood of footwear, which warranted, like, 10 shoe-drobe changes a day.
While we're all too familiar with the whole blistered, battered feet from running around in stilettos (yet alone a few hours out with your friends sipping sangria), Marie's collection of Stuart Weitzman shoes were certainly #MadeForWalking. And though we all can't look as good as Kate Moss does in that viral video stomping across the London pavement in grey suede, thigh-high boots, we must say Marie came close. Must be a blonde thing or something…
Marie gave us a mini-fashion show (you know how much we love a good "makeover montage" type thing) switching from the Pipenouveau to the Highland and every style in between. And though the Barbara Bui separates, Ton Binns jewels and Givenchy accessories certainly gave us some closet envy, Marie confessed we probably wouldn't have felt the same way if we saw her in her, uh, earlier years. "I went through a 'bad-girl' phase, and not the CHANEL, Balmain chained and quilted grunge-chic of-the-moment kind. I'm talking black hair, T-shirts with skulls and roses, the lowest, low bell-bottoms, and Rocket Dogs. Oh no, I said it. Forgive me. I was 18."